Spring Dinner 2015 was held on Saturday April 25th at a Chinese restaurant in Richmond Hill. Five tables of members and guests attended the event which includes mahjong and karaoke before the dinner. Two new alumni from Class of '82 joined us for the first time and Fr. Robert Wong S.J. was our guest of honour. Click here to see the pictures.

DATE:     Thursday, May 7th, 2015
TIME:      6:00pm
PLACE:   Chinese Cultural Centre of Greater Toronto

Please click the image for details.
兩所華仁書院 90/95 周年校慶首三輪的活動,包括百萬行、校慶感恩晚宴及耶穌會教育論壇,在獲得超過 3,500 名舊生、學生、家長、教職員及各方好友參與下已經完滿結束。活動中我們到處都看到,與會者都帶著燦爛的笑容握手相敬、深情的問好。手足之情以及團結之心...洋溢於整個校園及不同的網上社交平台上。

籌款方面,我們至今收到的捐款約為港幣 2,000 萬元,遠遠低於 6,000 萬元的籌款目標。最終能夠籌得的款項多少,將決定我們能否於未來五年在兩所華仁繼續推行小班教學及全人發展活動,對在校的華仁仔影響深遠。為此,我們謹向大家呼籲繼續支持捐款,並將此重要的訊息傳揚開去。籌款音樂會是連串校慶活動的壓軸環節,將會於 2015 年 8 月 1 日(星期六)晚上 8 時正假香港體育館舉行。屆時兩華之管弦樂團、中樂團、合唱團、家長、舊生及神父將會為大家送上精采演出。知名歌手李克勤校友以及陳美齡小姐更會與一眾華仁仔同台演出。請各位一起出席,支持這五年一度難得的盛事。
Date: April 25 (Sat)

Time: 7 pm
Venue: Emperor Fine Chinese Cuisine 君臨天下
          9019 Bayview Ave, Richmond Hill, ON L4B 1Y3
          (905) 882-9388

Cost: $50 per person (early-bird $45 before April 13)

Mahjong and karaoke starting 2:30 pm will be available upon requests. Let's get together and have fun in our first dinner banquet function of 2015. Click here or send us This email address is being protected from spambots. You need JavaScript enabled to view it.to register.
《Qing Ming Festival》 Du Mu (803-852)  [Rendition by Shiu Loon Kong]
Qing Ming day for remembering ancestors is marked by drizzles
Visitors struggle on roads to graveyards their hearts fissure
Where could I find a tavern to drown out this sad hour
A cowherd points to a village beyond the apricot flowers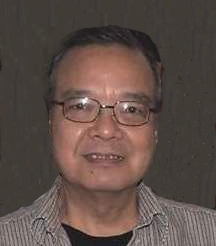 We were sad to learn that Mok Kwok Sing, Bill passed away peacefully on Monday, March 30, from complications of leukaemia in Brisbane, Australia.  Bill went back to Hong Kong to attend Class 62 gatherings regularly in the past years.  His last visit was in December last year.  He will be greatly missed by his many friends in Hong Kong.
We offer our condolences to his family.
See the two short video clips from the dinner gathering with 梁沛錦老師 organized by the old boys of Class '72 in HK.