http://hk.apple.nextmedia.com/realtime/news/20140423/52406870
60th Cork International choral festival
National Competition for Schools
Heep Yunn School & Wah Yan College
Kowloon Senior Mixed Choir
GUEST PERFORMANCE
HONG KONG
Conductor: Lesley Ka-Hei Chan
Ba Jun Zan (Hymn for Eight Chestnut Horses) - Se Enkhbayar (b.1956)
Chun Meng (Spring Dreams) - Chen Yi (b.1953)
【《春曉》 孟浩然】
何芃芃,六五年屆畢業生,善繪畫,活躍童軍,以助人為快樂之本。溫市執業牙醫,今年退休。醉心針灸,早年獲亞省大學醫療針灸証書,繼往北京深造,學以致用,甚得患者歡迎。此外,對氣功推拿醫療方法亦甚有心得。
芃芃是跆拳道黑帶,亦是太極高手,喜愛輕身鐵騎遠遊,六月將單身匹騎由西至東橫過加國,九月又將單騎遠遊東歐。
芃芃樂與眾學兄弟及家眷分享其身歷路程:
日期及時間:四月廿九日(星期二)下午六時卅分,
晚飯費用:每人廿五元,
報名及截止日期:電郵;四月廿二日(星期二),
地點: Lychee Bay Cuisine (荔枝灣) at 4771 Steeles Ave. E. (Kennedy/Steeles)
         416-293-3882 (Reservation: Mr. Tang) 
The 33rd Terry Fox Run was a wonderful success in Canada and around the world, raising close to $25 million, a gratifying increase over the previous year. Thirty-three years, thirty-three Runs…Terry's remarkable legacy is now sustained by Terry Foxers in thirty-one countries around the globe……..(read the whole letter).
(March 29, 2014) Click the image above to see the pictures taken at the volunteers appreciation dinner of Mon Sheong Foundation (孟嘗會). A number of WYKAAO members are active volunteers for the charity organization and its various services groups.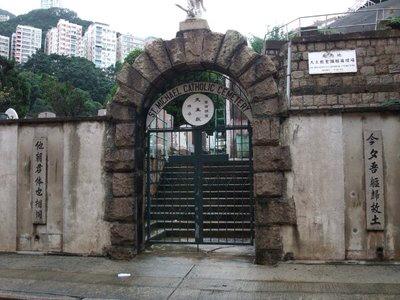 Please click the image.
(March 29, 2014) Click the image above to see the pictures taken at the Carefirst 耆暉會2014 "Young At Heart" Charity Gala. A number of WYKAAO members attended the event in which David Ho ('70) was one of the guests delivering speeches.
Congratulations to Charles Lee Yip Kwong (53), Kong Shiu Loon (53) and Liu Chak Wan (69) who received the Global Outstanding Chinese Award at the first 【全球傑出華人高峰論壇】held at Kowloon Harbour Grand Hotel on March 26th, 2014.  The organizers are awarding 100 recipiants in three years. This is the second year with 33 awards.
Here is the presentation by SL Kong at the conference.
Asia Pacific Foundation of Canada, Asian Institute at the Munk School of Global Affairs, and the Richard Charles Lee Canada-Hong Kong Library would like to invite you to join the public speaking event by Mrs. Anson Chan (陳方安生) and Mr. Martin Lee (李柱銘). Mrs. Chan and Mr. Lee will visit the Library and provide some updates about the Governance in Hong Kong on April 9, 2014, 4 p.m. to 6 p.m.  
Please see the flyer at http://hongkong.library.utoronto.ca/pdf/GovernanceHKChanLee2014.pdf or visit http://munkschool.utoronto.ca/ai/event/16084/  for more details. 
Please RSVP by April 5, 2014 at This email address is being protected from spambots. You need JavaScript enabled to view it. .