My wife and I took the Iceland & Fjord cruise back in 2013, together with the families of Dennis Leung ('64) & his brother Eric ('65). As reported in my '64 travel article Iceland we found Iceland very interesting and unique; truly a place of ice and fire. We visited Faroe Islands too as part of the cruise itinerary and I bet you had probably never heard of the islands until they were in the news recently because of the solar total eclipse. Since then I have made a video on the trip and for your viewing in case you are interested, please click here.
Just before the Iceland cruise my wife and I also took a side trip to Prague, a city we found to be one of our most worth visiting cities. I also made a video on the trip and reported it in our '64 article Prague, Czech Republic. Click here to watch the video.
See the two short video clips from the dinner gathering with 梁沛錦老師 organized by the old boys of Class '72 in HK.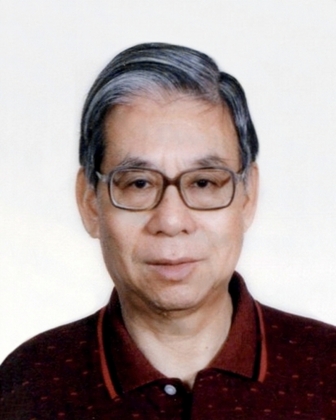 We are sad to report that Francis Chan Tung Kuen ('57) passed away peacefully on Wednesday, March 25, 2015, at Gibson Long Term Care Centre, North York, Toronto, after having been ill for some years.  The private memorial service and cremation took place this afternoon, March 28.

Francis attended Hong Kong Wah Yan Afternoon School Class 8A (Primary 5A) and Primary 6A from 1950-52 and then studied at Wah Yan College Kowloon from F.1 to F.5 from 1952-57 at the Waterloo Road campus. He had been a member of WYKAAO since it was formed in 1983.

We offer our condolences to his wife, Priscilla.

先父蕭輝榮於德國睡夢中辭世享壽70歲,遺體於德國已進行火葬。並謹定於2015年4月2日下午5:30至晚上8:30在香港紅磡福澤殯儀館五樓永思堂舉行加奠儀式。
恭候親友致祭
子 猷偉 女 慧怡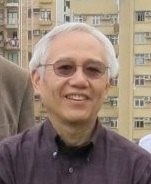 Peter, who lived in San Francisco, passed away on Wednesday, March 25, suddenly but peacefully, in SF. His family was by his side.

Peter was rushed to the hospital on Monday, after a fall at home. Doctors discovered a blood clot in his brain, and performed surgery to remove it. Even though the surgery itself was successful, the bleeding never stopped.

The funeral service was held on Saturday, March 28, at noon at Evergreen Mortuary of McAvoy O'Hara at 4545 Geary Blvd.
Click here for a copy of his Bio given out at the service. 
We offer our condolences to his family.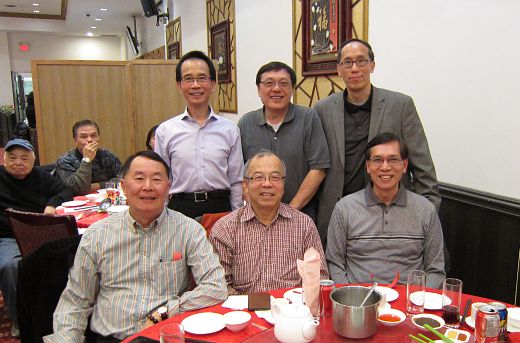 2015 Mon Sheong Volunteers Appreciation Dinner was held on Saturday March 21 at Mong Kok Chinese Restaurant. Many WYKAAO members, being active volunteers of the organization, attended the event. A number of joint-school friends were also at the occasion. Click here to see the pictures.
Date: April 25 (Sat)

Time: 7 pm
Venue: Emperor Fine Chinese Cuisine 君臨天下
          9019 Bayview Ave, Richmond Hill, ON L4B 1Y3
          (905) 882-9388

Cost: $50 per person (early-bird $45 before April 13)

Mahjong and karaoke starting 2:30 pm will be available upon requests. Let's get together and have fun in our first dinner banquet function of 2015. Click here or send us This email address is being protected from spambots. You need JavaScript enabled to view it.to register.
The Jesuit Education Forum (JEF) organised by the two Wah Yans is now open for enrollment! Details of which are as follows:

Date: 11th April 2015 (Sat)
Time: 9:00 a.m. – 5:00 p.m.
Venue: Wah Yan College, Hong Kong
Fee: HK$350 per person (lunch included)
Website: www.wahyan.edu.hk/JEF

2015 Toronto St. Patrick's Day Parade will be held on Sunday, March 15.
The parade begins at noon and is expected to take one and a half hours to pass any given point. 
St. Patrick's Day Parade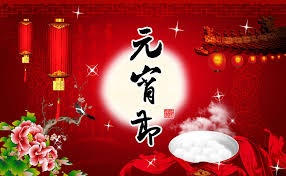 《青玉案 元夕》 (宋)辛棄疾 
東風夜放花千樹  更吹落  星如雨
寶馬雕車香滿路  鳳蕭聲動  壺光轉  一夜魚龍舞 
蛾兒雪柳黃金縷  笑語盈盈暗香去
眾裏尋他千百度  驀然回首   那人卻在  火闌珊處
《元夕無月》(清)丘逢甲
三年此夕無月光  明月多應在故鄉
欲向海天尋月去  五更飛夢渡鯤洋