Details

Created:

25 November 2015

America Thanksgiving Day falls on the 4th Thursday in November. The Friday after it is called Black Friday. Why?
Details

Created:

25 October 2015
Date: February 14, 2016 (Sunday)
Time: Reception 6pm; Dinner 7pm
Venue: Le Parc Dining & Banquet at 8432 Leslie St, Thornhill, ON L3T 7M6
Ticket: $90 per person; Click here to order your tickets.
Details

Created:

16 November 2015
九龍華仁書院校園歷史悠久,校舍布局及建築風格樸實而優美,素來吸引不少電影製作人員的垂青,選擇借用校園取景拍攝。繼1959年的《青春兒女》以及1975年的《大家樂》之後,剛上映的《哪一天我們會飛》再次選取了九龍華仁書院校園作為拍攝場地。《哪一天我們會飛》的內容圍繞故事主角中學時代的生活,當中不少場面均會令曾於九華就讀的各位帶來共鳴。
Details

Created:

13 November 2015

You are invited to participate in a mass to commemorate the 10th Anniversary of the passing of our beloved and dedicated teacher, Mr. Francis Kong on Saturday 12 December 2015 at 14:45 (until 15:45) at WYK School Hall at 56 Waterloo Road, Wah Yan College Kowloon.
Details

Created:

11 November 2015

In FLANDERS FIELDS by Lieutenant-Colonel John McCrae (1872-1918) 江紹倫譯
In Flanders fields the poppies blow        在富蘭達斯墓地櫻粟花淀放
Between the crosses, row on row,         穿插於排列整齊的十字架群間
That mark our place; and in the sky       我們從定位上望高空
The larks, still bravely singing, fly           銀燕仍然勇飛高歌
Scarce heard amid the guns below.        歌聲受地下炮聲淹啞
Details

Created:

09 November 2015
Fr Nalyor was hospitalized.  He is in good hands and is recovering in good spirit.
Please keep him in your prayers.
Details

Created:

09 November 2015
Photo_1: Organizing Committee at table of Alan Kwong (78), a Director of Alpha Education.
Photo_2: Alan's wife Ellen (Good Hope School) and Susanna Ng (MCS) both former students of Mr. Ho and Miss Chan in Toronto. 
Details

Created:

08 November 2015
Cathay Ball 2015 was held on Saturday November 7 at Convention Centre. A number of WYKAAO members attended the fund raising event organized by Mon Sheong Foundation. Click here to see more pictures.
Details

Created:

05 November 2015
Please click here to see the Wahyanites at the gala held on Saturday, October 31.
Details

Created:

31 October 2015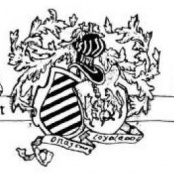 A social group called 'The Society of Wah Yan' has been set up in University of Toronto. Here is the brief description of the association.
"The society of Wah Yan is the alumni association for students that graduate from Wah Yan College Kowloon and Wah Yan College Hong Kong. The society's aim is not only to provide a platform for wahyanites to social, but in the later stage, give back to the society." Click here for more info.