Details

Created:

20 September 2017
Please click the envelope to read the letter from Fr Mallin.
Details

Created:

17 September 2017
WYKAAO thanks our members and friends for their strong support to raise $5,165 to TheTerry Fox Foundation.
Please click here to view the photos.
Details

Created:

10 May 2017
AGM 2017 Notice
Here is the link for the AGM 2017 Notice and the Attendance/Director Nomination Form.
Dinner Following AGM
Date - Saturday, 14th October 2017
Time - AGM 6 pm / Dinner 7 pm
Price - $50 per person (Early Bird Special - $45 per person until 4th October; Students $25)
Venue - Emperor Fine Chinese Cuisine (君臨天下)
9019 Bayview Ave, Richmond Hill, ON L4B 1Y3
(905) 882-9388
To regidster please click here, or fill out this form and mail to WYKAAO. Spouses or significant others are most welcome.
Details

Created:

08 September 2017
Welcome back to the new academic year. Please join us for our first event,

East Meets West: Eurasians and Hong Kong

,

on Friday, September 29, from 2:00pm to 4:00pm at the Richard Charles Lee Canada-Hong Hong Library.
Details

Created:

07 September 2017
The Award is open to students whose aggregate total of their best six Grade 12 credits gained in 2016~2017 academic year is 480 or over. Details of the award, its qualifications and the application form can be found here.
Details

Created:

06 September 2017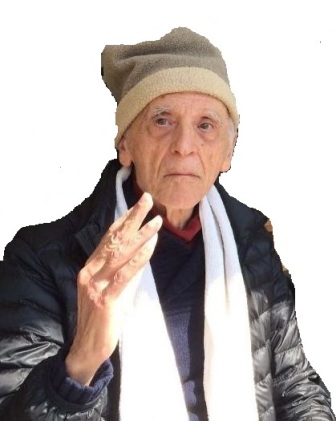 "Fr Naylor中風入院已有三個月多,現在病情已經穩定下來,已在31/7出院。
因右腦中風的關係,Fr Naylor跟未病發前有相當明顯的分別,包括:
要用鼻胃管進食流質飲料、
不能獨自用助行架行走、
容易疲倦、
未必能正常跟人溝通及須長時間臥床等。
耶穌會聘請兩個全職及一個兼職的護理員,全日24小時照顧 Fr Naylor。"
~ Dr. Philip Cheung Chi Wah (77)
Details

Created:

01 September 2017
Fr. General has missioned Fr. Stephen CHOW Sau-yan as the new Provincial of the Chinese Province.

Fr. Stephen Chow will begin his new mission on January 1, 2018.
He will continue to be Supervisor of the two Wah Yans and Chairman of the Commission for Education.
Please click here to read the news in Chinese
Details

Created:

09 May 2017
WYKAAO will once again participate in the Terry Fox Run this year (Sunday, Sept 17). The run site chosen is our favourite Markham-Unionville location, a major part of the route inside the Toogood Pond Park with breath-taking scenery (1km-route map, 5/10km-route map).

For a number of years, we have been proudly supporting The Terry Fox Foundation in its ongoing work to fund innovative and progressive cancer research programs. Please support our team by joining, or making a donation. Your kindness will impact the lives of so many people living with cancer.