Venue: Serena Gundy Park (picnic area #3) - see map (near Leslie & Eglinton)
Date: Sunday August 10, 2014
Time: 11:00 am
Cost: Free
All members, their family members and friends of WYKAAO are welcome. To register, please click here or This email address is being protected from spambots. You need JavaScript enabled to view it. Please let us know the number of attendants when you register so that we can better estimate the food and other requirements. Food will be served starting around noon.
Come out and have fun; see you all in the picnic!
[2013   Picnic Album (1);   Picnic Album (2);   Picnic Album (3).]
Albert, Director of WYKAAO (2006-2007), was married in Toronto last week.  The proud father, Derek Fung Kai-ming ('72), flew in from Hong Kong with the happy mom.  Lovely sister from London, England, came to join the occasion.  Picture shows the bride and bridegroom with both families.
Congratulations on the good results of our DSE (Diploma of Secondary Education) examination 2014 - Form 6K Yii Pun Kit 姚本杰 with seven 5**.  He is one of the only 12 students who achieved this fantastic result this year, the first 狀元 for WYK since the inception of the DSE examination three years ago.  More on Applenews.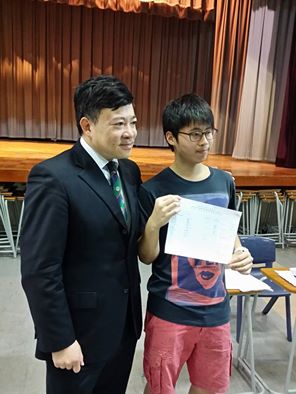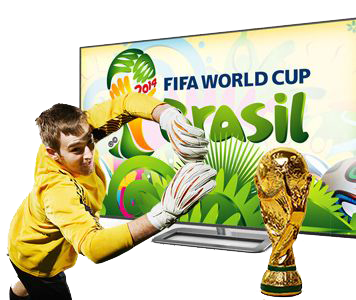 The fun contest is finished now. Congratulations to Mr. Anthony Ho who is the ultimate winner of the contest with 28 points, followed by Roger Leung (64) with 27 points and Chris Tam (77) with 23 points, all receiving a free ticket to our AGM/annual dinner on Oct 25 (check the final results here). Mr. Ho will also receive a special prize for being the top contestant.
With the theme "Heritage Plus" (華博傳仁), the 90th/95th Anniversaries Fundraising Campaign aims to gather Wahyanites and friends of different times to celebrate the birthday of two Wah Yan. Four events will be organized from September 2014 onwards:

Walkathon:
Sunday, 26 October 2014 at 8:00am from WYHK to WYK, where a Fun Day follows

Celebration Dinner:
Saturday, 6 December 2014, School Hall, WYK

Jesuit Education Forum:
Saturday, 11 April 2015, time to be advised, School Hall, WYK

Fundraising Concert:
Wednesday, 8 July 2015 (HKCEC) OR Saturday, 11 July 2015 (HK Coliseum) at 8:00pm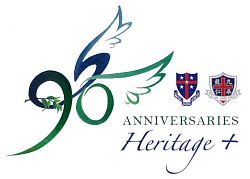 Our two Wah Yan colleges are going to celebrate their 90th and 95th anniversaries from September 2014 onwards with a heartfelt gratitude to our most loving God and to all of you.
Since 2007, the Wah Yan One Family Foundation has launched the Fr Deignan's Dream Campaign and raised over HK$100 million through our beloved alumni and friends. Small class teaching, teacher formation and whole person development programmes for students in the two Wah Yans have been implemented since 2008. Thereafter, around HK$9 million was allocated each year to support these initiatives, leaving a balance of less than $30 million by now.................(read more)
Professor Hau Kit-Tai, Vice-President of The Chinese University of Hong Kong, is one of the recipients of the 2014 Bronze Bauhinia Star 銅紫荊星章 for his long and distinguished service in Hong Kong education.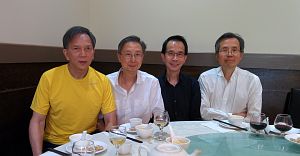 Tang Tong-Bor was in town for his daughter's university graduation. He met with some members of the year of 1967. Our congratulations!
2014 Hong Kong Inter-School Alumni Associations (HKISAA) table tennis tournament was held on Saturday June 28th. 16 teams from alumni associations of 12 schools participated. WYKAAO Team B captured the 2nd runner-up prize in the consolation competition. Click here to see more pictures.
Arthur Cheung Ping Kam who retired from his post at the HKSAR Legislative Council recently came to town to attend the convocation of his daughter, Maple.
The local 71ers will host a dinner to celebrate the happy occasion on Friday, June 27, at New Mongkok Restaurant (新旺角洒家) 8360 Kennedy Road, Markham (Southwest corner of HWY 7 and Kennedy Road).
They look forward to hearing stories straight from the horse's mouth.