We are happy to receive a few photos showing Father Farren and Father Hurley enjoying their retirement in the Dublin Jesuit residence.
Click here to view the photos.
【明報專訊】創業協進會(ACCE)將於3月初舉行的「第十九屆創業協進會加拿大傑出華裔創業家選舉」晚宴中,將向現任緬尼托巴省省督李紹麟(Philip Lee '60)頒授終身成就獎項。

創業協進會會長勵文灝表示﹕「我們非常榮幸能頒發這個獎項給李紹麟先生。他積極發揚中華傳統文化、提高華人地位和投身慈善事業,對加國華裔社區甚至整個加拿大都有傑出的貢獻。(閱讀全文)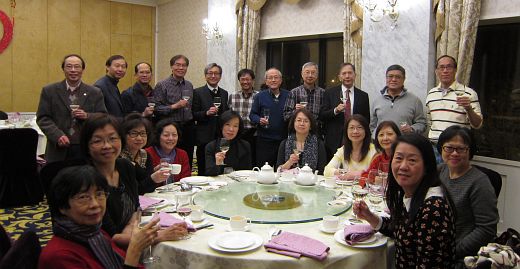 The 47th Wino meeting took place on Friday February 13, 2015. Spouses are invited to join the gathering. Click here to see more details.
To celebrate Chinese New Year (羊年), Hong Kong Joint Schools Alumni Association (HKJSAA) will be holding the following events on Sunday March 1st, 2015.

Karaoke/Line Dancing

Venue: PolyArt Studio (470 Denison Street, Markham)
Time: 1 pm to 6 pm
Cost: $15 per person (refreshments included)

Dinner

Venue: Golden Court Abalone Restaurant 黃金閣
Address: 270 West Beaver Creek Road
               Richmond Hill, Ontario L4B 3Y9
               905-707-6628
 Time: 6:00 pm reception; 7 pm dinner
 Cost: $39 per person

Join us for a fun-filled day of events and register by This email address is being protected from spambots. You need JavaScript enabled to view it. or click here.
Click here to visit the Facebook of 華仁仔在臺灣 Wahyanites inTaiwan.
佳士得香港將於2015年新春二月舉辦《筆墨之靈——何百里的筆、墨、色、意界》之展覽,包括五大主題:《曦望》、《靈山秀水》、《楓采》、《百里輕舟》及《田園拾趣》。向公眾展出數十件何百里先生之精作,全面展現何氏創作風貌。
La Salle Old Boys' Association held its 2014 New Year's Eve Dinner at Casa Deluz Banquet Hall. Fred Fung and Wilfred Wei from WYKAAO attended the event. Click here to see more pictures.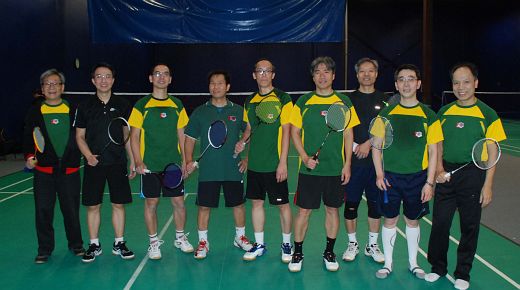 WYKAAO and La Salle College Old Boys' Association had a friendly badminton game at eBadminton on Sunday January 18, followed by a dim sum lunch at a Chinese restaurant. Click here to see the pictures.