The next Karaoke Night will be held on Monday Dec 16, 2013 at our favourite venue PolyArt Studio. Click here to let us know if you are interested in joining us for a pre-Christmas fun filled evening.
(~ Eric Lam '69)
In the AGM dinner, there were some interests in preventing hair loss, preventing hair turning grey. Here are some tips that I can share for reference:
Coenzyme Q 10
-helps slow down the aging process
-sunscreen with coenzyme  Q 10 can reduce wrinkles caused by the sun .......
AGM 2013 was successfully held on Monday December 2nd at Paramount Café Tiramisu. All existing board members were re-elected by acclamation and Jeff Mah re-elected as President. Eric Lam ('69) gave a brief talk on traditional Chinese medicine followed by lucky draws with most attendees receiving a prize. Click here to see the pictures.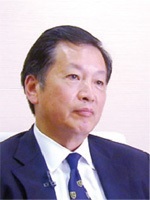 ATV Hong Kong Loving Hearts 2013 Campaign
ATV 2013 十位感動香港年度人物之一:梁子正醫生

2006年開始,梁子正醫生每年帶領十多名兒科醫生到雲南,培訓當地婦產科人才,並捐­贈設備予醫院,大大增加嬰兒出生存活率;此外,梁醫生亦十分關心貧苦人士,自91年開­始,他每星期也會進行義診,並將所得津貼成立醫療診斷基金,幫助更多有需要的人。
[Please click the image to view the video. Fr. Deignan was chosen in 2011 Loving Hearts Campaign.]
十二歲那年,第一次走進九龍華仁書院,即被廣闊的草地足球場吸引,我幻想自己成為足球英雄,運球左穿右插,一腳勁射破網,觀眾掌聲雷動……
結果,由於資質欠佳,我在球賽中,通常負責站在龍門後,當足球出界,我便跑去拾回來,擲給守門員讓比賽繼續。儘管如此,我樂此不疲,每個人有每個人的崗位。
球場雖大,草地的質素並不好,凹凸不平。有一年,喇沙對九華,勢均力敵,上半場零比零。下半場一開始,我方前鋒進攻,見對方守門員位置略前,便嘗試踢一個高球,可惜力度不足,足球在守門員前十呎着地,他氣定神閒,等待足球彈起時便接住。守門員沒想到草地的凹凸,球剛着地,差不多沒有彈起,便往前衝。守門員呆呆地看着足球穿過自己的小龍門,然後滾進背後的大龍門。九華學生歡呼!
今天的足球場,凹凸情況更甚,光禿片片。校方計劃把它改建為人造草球場,較易打理,也較安全。當改建完成,除了九華學生使用,也會讓舊生、其他學校或團體租用,某程度上,有助推動本地的足球運動。改建費用當然不少,但只要人人出一點力,事情便會成功。如果你願意,請把善款以支票形式,寄到「Wah Yan One Family Foundation Limited,17/F Centre Point,181 Gloucester Road, Wanchai, Hong Kong」。 支票抬頭為「Wah Yan One Family Foundation Limited」,背面請註明「改建九龍華仁足球場」。
我們曾在那裏奔跑,希望其他人也能在那裏奔跑。 
區樂民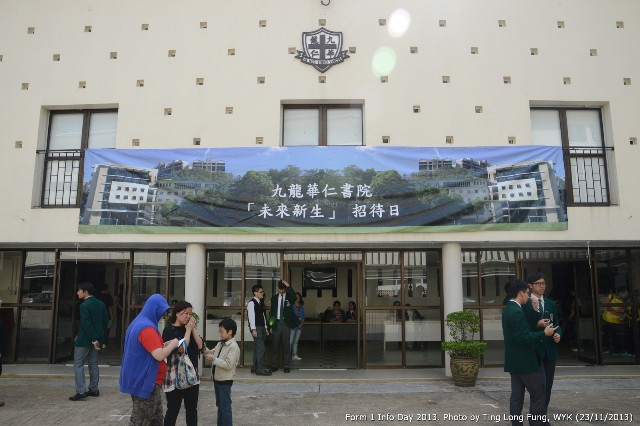 School Information Day for Applicants of Secondary 1 Discretionary Places 2014 was held on Saturday, November 23, 2013.
Please click the image for selected photos from WYK Photo Bank.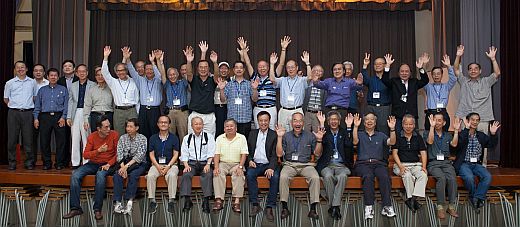 On 8 & 9 November 2013, the 1963 graduates of our School have held their 50th anniversary reunion. A lot of alumni at their year have come back from overseas to join the reunion. They had a most enjoyable and moving reunion, reconnecting with friends, reminiscing about the good old days in WYK, and meeting some of WYK's current administrator and students.....(read more)
A number of members from WYKAAO attended the Chinese Canadian Legend Award Gala organized by The Asian Business Network Association on Saturday Nov 9th. The Honourable Philip Lee, Lieutenant Governor of Manitoba, was one of the guests of honour to present the awards. Click here to see more pictures.
Herewith below is the summary of discussion at the first preparatory luncheon held on Monday, the 28th October 2013 in Hong Kong. Few photos were taken and attached (please click) for your viewing pleasure. Ladies attended were Virginia Lo, Linda Lee, Doris Lee, Margaret Hu and Catherine Tang.........(read the whole report).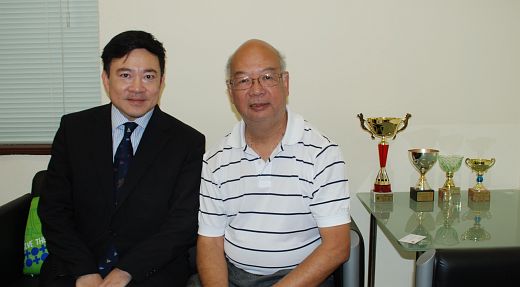 Andrew Tang, our Secretary, met with the new WYK Principal Warren Chung in October, presenting a cheque of WYKAAO's donation to the Fr. Kelly Educational Fund (receipt).