Join us for the dinner celebrating our beloved Mr. Ho's 80th birthday: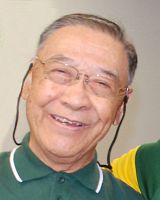 Date: Friday, August 14th, 2015.
Time: 7 pm.
Venue: Emperor Fine Chinese Cuisine 君臨天下
           9019 Bayview Ave, Richmond Hill, ON L4B 1Y3
           (905) 882-9388

Cost: $45 per person

Please This email address is being protected from spambots. You need JavaScript enabled to view it. or click here to register.
《Chinese Literati Painting  中國文人與文人畫》
by Dr. Liu Bo (劉波 博士) 
Tuesday, July 28, 2015 - 2:00 - 3:30 PM 
Current Research Area, Cheng Yu Tung East Asian Library
8th floor, 130 St. George Street (Robarts Library) 
Please RSVP by emailing This email address is being protected from spambots. You need JavaScript enabled to view it. on or before July 22.
Fr. Stephen Chow, Supervisor of both Wah Yans in Hong Kong, will visit Toronto in August, attending a conference with Dr. Matthew Chu (WYK '89 朱可達, Educational Psychologist of the two Wah Yans). The two Wah Yan alumni associations in Ontario will be holding a dinner/info session with Fr. Chow and Dr. Chu.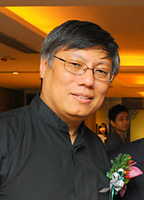 Date: Thursday, August 6th, 2015.
Time: 7 pm.
Venue: Emperor Fine Chinese Cuisine 君臨天下
        9019 Bayview Ave, Richmond Hill, ON L4B 1Y3
        (905) 882-9388
Cost: $40 per person
Please send This email address is being protected from spambots. You need JavaScript enabled to view it. or click here to register.
Philip Lee, formerly Manitoba's Lieutenant Governor, has joined Heartland as Senior Executive Advisor.
Please click here for more information.
《Toronto Reunion 2015》Cecil Chan('67)

Thanks for the companionship
Road tips and bullshits
The familiar refreshed the unfamiliar refreshing
Things I have done and said
Has long escaped me
And lived in your memory
You light up my life
You fill up my life
WYK swept past St. Joseph College in the quarter-final and La Salle in the semi-final, facing Munsang in the final.  We won 2 Singles but lost 1 Single and the Double.  The score was 2-2.  Here is Allan's final game, finishing the set at 3-1. 
Team 2013 recaptured the championship in 2015 HKISAA Table Tennis Tournament.
Please click the image for the winning game and click here to see more pictures. Read the report from Wilfred Wei ('69) who leads and coordinates the table tennis activities in our association over the years. Don't miss the vivid report from our captain Mike Yam ('74).
This is our team in the Hong Kong Inter-School Alumni Associations (Canada), HKISAA, annual table tennis tournament on Saturday July 4, 2015.  There are 16 school teams this year.  Our team came first in 2013.
Come and show your support of our team at CCTTA (1181 Denison Street, Markham). The tournament starts at 9:00 am and expects to finish by 6:30 pm.
Venue: Rooftop of Mon Shoeng Court Richmond Hill
         11211 Yonge Street, Richmond Hill  (see map)
Date: Sunday August 9, 2015
Time: 11:00 am
Cost: Free

All members, their family members and friends of WYKAAO are welcome. To register, please click here or This email address is being protected from spambots. You need JavaScript enabled to view it.. Please let us know the number of attendants when you register so that we can better estimate the food and other requirements. Food will be served starting around noon.

Please park at the north parking lot where there are ample spaces (directions).
Join us and have fun; see you all in the BBQ/picnic!
Pancras Wong ('71) is in town and having a mini-reunion of Class '71 at Wino #49. A lunch was organized two days later with spouses present, and some WYKAAO members attended too.
Local members of the Class of 1967 gathered together to welcome our classmates from abroad with a sumptuous luncheon organised by Daniel Ho.  Please click here to view the whole album. 
Please click the image for a short video.