Class 1971
Articles and News of Class 1971
---
Details

Created:

15 August 2014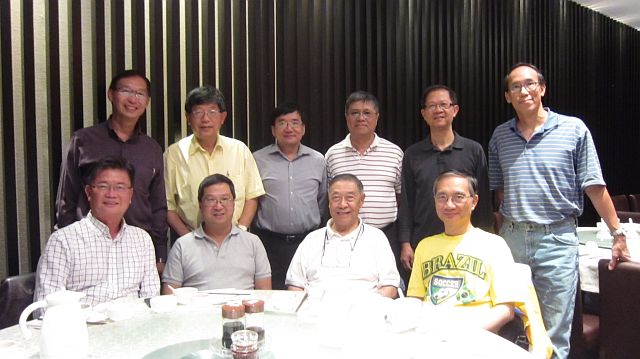 Members from Class of '71 are hosting a dinner for Kenny Lau who is visiting from Vancouver en route to his Eastern Canada trip. (Standing from left to right: Sammy Lee, Fred Yip, Joe Chan, Edmond Wong, Simon Chau, Jeff Mah '78; sitting from left to right: Anthony Lee, Kenny Lau, Mr. Anthony Ho, Chan Sui-Man) Click here to see more pictures.
Details

Created:

08 August 2014
Don Chen, Eddie Chan, Fr Coghlan, Pius Lee/ Robert Chow, Stephen Luk, Cheung Pong Shing
Details

Created:

29 July 2014
             乙组季軍  Robert Chow               丙組亜軍 Pius Lee
Details

Created:

28 June 2014
We had one of the most enjoyable get-together evenings as evidenced by the pictures taken.  We had the interesting insider stories in the hottest building in Hong Kong at the moment, the Legislative Council Complex.  Talks between the two legal professionals were entertaining and there were stories at school in the last century when the Class of 71 in Form 1 was the first time that the late Mr. Laurence Tam began his innovative approach to teach Chinese painting to school children. 
Please click the image to witness the happy moments.
Details

Created:

26 June 2014
 〝內蒙古打贏澳門拿金牌,我們好過紐約和Philippine, 衰過馬來西亞,十二隊排名第十。十項全能。但是拿到「體育道德風尚奬」。即是打球不亂叫出界,成日贊對手好波。有風度,唔嗌交。 圖像三:友誼波  東南西北中,領隊企中間。於浙江台州。〞
〝少年时候的网球搭档,「花甲单刀再聚头」 於浙江台州。参加世界中老年网球赛。〞 
Details

Created:

21 June 2014
Arthur Cheung Ping Kam who retired from his post at the HKSAR Legislative Council recently came to town to attend the convocation of his daughter, Maple.
The local 71ers will host a dinner to celebrate the happy occasion on Friday, June 27, at New Mongkok Restaurant (新旺角洒家) 8360 Kennedy Road, Markham (Southwest corner of HWY 7 and Kennedy Road).
They look forward to hearing stories straight from the horse's mouth.
Details

Created:

07 June 2014
從左到右:塵噹,龍爺,大總管,九紋龍史提芬陸,雀王J,  玫瑰崗仔書僮才子。
世界上有一樣東西叫「讓分賽」,英文叫做「handicap」。華仁神父的祖先發明,因為他們發明了高爾夫。 
自從有了 handicap, 比賽就變得公平了;大人與細路哥可以打架,女人跟男人可以比賽,龜兔可以賽跑...... 
有些比賽是打平手的。例如當年 Billie Jean King Vs Bobby Riggs, battle of the sexes, 看得女權運動者如痴如醉。 
常常想,"handicap" 是一偉大的發明。賭徒先進把它發揚光大,因為有了 "讓分",什麼都可賭。升斗市民,大亨土豪,高尚绅士。。人人enjoy.  世界杯,超級碗,NBA....就連小兒子打網球比賽,對方小孩父親也可以問:「Adam 讓我的兒子兩個game, 賭餐麥當勞。」 
香港人更威,發明了「走地波」。分分秒秒 handicap,隨時歡迎落注。 
這次,我對陣三大鱷,ask for handicap, I am never shy. 
"我要 handicap. 贏收足,輸八節。"  
"因为我唔識計番。執輸咗。"  
同學友誼第一,贏錢第二。欣然答應。 
開閘平平。跟著雀王,九紋龍,總管全收聲。尤其雀王,成粒鐘冇食糊,嘟長個嘴。 
我春風滿面,"讓賽" 給予信心。信心是勝利的泉源。食糊像食花生,bob bob 脆。 
勝利會衝昏頭腦。3456789 索,叫三六九索:食! 
食了炸糊。 
雀王目光如炬,眼睛一掃,有嘢阻住!隻眼晤順。他見到我少了一只牌。忘記補花? 
Sport 人馬。照賠三家。 
從此江河日下。八節計算,又輸三百人民帀。 
唱歌:"輸完又嚟輸過..."。 
快樂的handicapper.
六月七號於番禺祈福新村。

Details

Created:

01 June 2014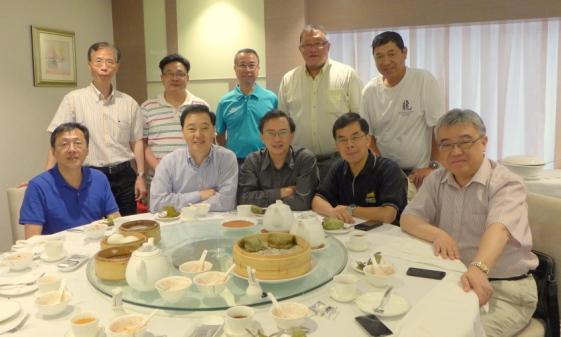 Photo taken at lunch organized by John Chan at Chariot Club, Hong Kong.
"去年在澳洲成立的「世界華人網球會」,今年六月在浙江省台州市舉辦第一屆「世界華人中老年網球邀請賽」, 共有十支世界各地華人球隊參加。我们已經得到官函邀请。
台州在寧波與溫州之間。據說,那兒出名收買世界爛銅爛鐵,那兒也是國家隊訓練場地,有四十個網球場,其中有六個是室內。 
飛機票自付。其餘食宿大會全包,前後四天。 
我再舉大旗,繡「塵」字。帶領蒙市華人網球隊參加比賽。並且順道參加同學金盆禮,一舉兩得。" __ 麈噹 20140527. LA
〝舊時七十古稀翁/ 今人八十不動容/ 六十耳順可真順/ 老同個個不倒翁〞__ 張炳鑫 

五十梓堅生華髮
六十塵噹染青絲
七十古稀輕舟過
八十耄耋渡萬重(山)
九十白鬚翁不倒
百年禿頂柱擎天     --  岑建成
【君子不器】
Details

Created:

19 March 2014
南海之龍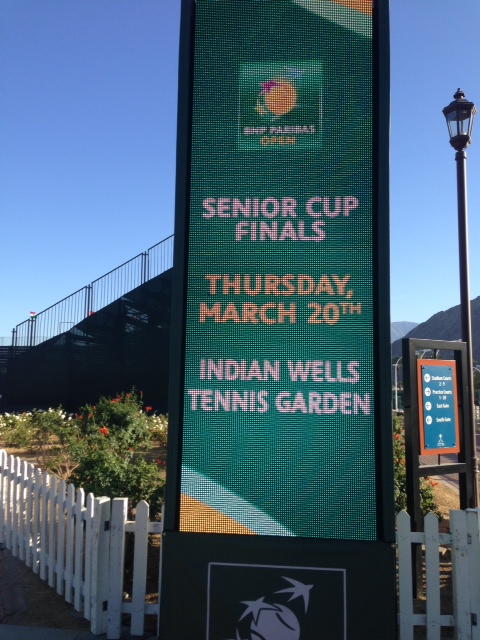 小弟帶領的「南海之龍」老人家網球隊。再度力挽狂瀾於既倒,殺入加州棕櫚泉決賽。

去年
南海之龍,沙漠稱雄。
塵噹領隊,和諧社會。
生擒白石,拜祭先賢。
明年舉刀,沙漠之狐。

今年
南海之龍,再闖虎穴。
廉頗未老,問鼎稱雄。
沙漠衛冕,汗灑嬌陽。
明朝決戰,天佑英豪。