Details

Created:

22 July 2016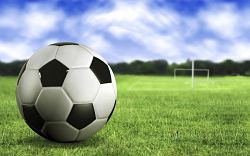 WYKAAO, with an immense effort put forward by Wilson So ('82) and Raymond Chan ('73), has organized a friendly soccer match with the alumni from Chinese University of Hong Kong. The Wah Yan team players will consist of alumni and family members from both WYK and WYHK. Please come out and cheer for our team!
Date: Sunday Aug 21, 2016
Time: 4pm to 6pm
Place: Calvert Park Markham @ Warden & 16th
We are always looking for players. If you would like to join our team and have fun, please click here and let us know.
Details

Created:

30 July 2016
Upon arrival at Toronto Pearson Airport at around 1:55 pm local time, met by the Representatives of the 2 Toronto Chapters. Mr. Andrew Tang (WYKAAO) will take the lead. He will arrange a casual dinner with other Ontario alumni on the same day evening.
In the evening, stay at the house of Mr. Peter Wong(WYKAAO) for 3 nights.
Details

Created:

24 July 2016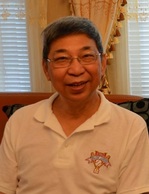 Paul Yip passed way on July 21, 2016 peacefully at Mackenzie Health Hospital, Richmond Hill, Ontario after succumbing to his cardiac failure. He was attending evening Mass at Chinese Martyrs' Catholic Church on 19th July. He was survived by his beloved wife Margaret.
Please keep Paul in your prayers.
Funeral Service will be on July 27, 2016.
Album In Memory of Paul Yip.
Details

Created:

24 April 2016
Two student ambassadors from Wah Yan Colleges will be visiting Ontario in the week of Aug 7-14. A full-week of program has been designed for them during their stay in Toronto and surrounding areas. One of those is Welcome Dinner on Monday Aug 8. Our student guests will give a presentation, bringing the latest info on our mother school, among other topics. If you are interested in joining the event, please click here to register.
Date: August 8 (Mon)
Time: 7 pm
Cost: $40 per person (student members $20)
Venue: Emperor Fine Chinese Cuisine 君臨天下
9019 Bayview Ave, Richmond Hill, ON L4B 1Y3
Details

Created:

17 July 2016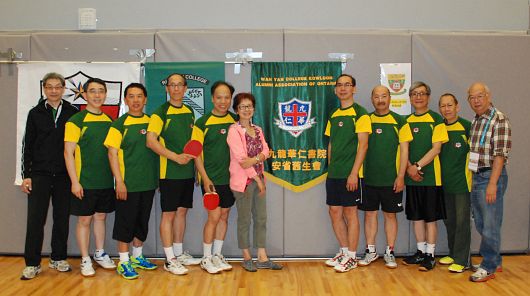 Hong Kong Inter-School Alumni Associations (HKISAA) held its 2016 table tennis tournament on Saturday, July 16 at Markham Pan Am Centre. WYKAAO sent two teams to participate. Congratulations to Team A who captured the second place of the tournament out of 16 teams. Click here to see more pictures.
Details

Created:

07 June 2016
Hong Kong Inter School Alumni Associations (HKISAA) is holding its annual table tennis tournament at Markham Pan Am Centre on Saturday July 16. WYKAAO is sending two teams to participate in the event. We are Champion of the tournament last year. Come and show your support!
Details

Created:

12 July 2016
Peter Chow 周志榮 (2 March 1945 - 10 Jul 2016) passed away in Queen Elizabeth Hospital, Hong Kong. May he rest in peace.
On Saturday, July 2nd, he was trying to clear a drain on the outside wall of his building where he lived on the 1st floor. The 12-foot wooden ladder snapped and he fell on his head. The emergency 5-hour long brain surgery was of no avail. He remained in a coma and was attended by his wife, Barbara and the whole family until he passed away peacefully on Sunday, July 10. Deepest condolences to Barbara and the family. Funeral arrangements.
Click here to view an album of his Wah Yan days.
《悼亡友周志荣》 by Henry Woo 胡國亨
浮生千古幻,修短孰能測?
前朝猶共樂,今夕成永憶!
天意高難問,天道無從識。
一朝劫耗傳,風雲慘變色。
夜靜倚窗前,仰視長空黑。
悲風驟然來,忽感君魂側。
一聲吾去也,萬籟頹然寂。
魂誇汝歸來,告我將何即。
喚汝汝不聞,悼汝汝不戚。
去者如斯乎?存者長惻惻。
人生處一世,俯仰成陳跡。
前塵如電抹,亂愁相交織。
空山靈雨落,宿草隴頭濕。
情誼日月長,思念無終極。
茫茫天地寬,欲會何由得?
Details

Created:

11 July 2016
With no one correctly predicating Portugal as the Champion, the standing of all contestants remain the same and here is the final result: 3rd place – Wilson So (14 points), 2nd place – Bill Ip (15 points) and the winner is Mr. Anthony Ho (16 points). See the rules and prizes here. Thank you to all those alumni who had entered the contest, making it a fun and interesting game for all of us.
Details

Created:

08 July 2016
While holidaying in Hawaii with family in January, Augustine Lam fell sick. He returned home and was admitted to hospital.
Augustine Lam passed away peacefully on June 27.
Augustine was a devout Catholic. His visit with his family to Fr Farren in Ireland in 2014 was a homage we all admire.
Our deepest condolences to Mimi and his family. May he rest in peace.
Details

Created:

29 June 2016
With the completion of semi-finals, here is the latest result of our fun contest: Mr. Ho is leading with 16 points, followed by Bill Ip and Wilson So (15 and 14 points respectively). We will have the final result this Sunday.
---
We are done with the quater-final. The results are still very close, led by Mr. Ho, Bill Fok and Steve Fung (12 points each) followed by Bill Ip (11 points).
---
Round of 16 has completed. The top contestants got 6 teams correct out of 8. Each of the following is having 6 points now leading the contest: Mr. Anthony Ho, Peter Lee, Bill Fok, Steve Fung and Andrew Tang. If you haven't submitted the next round of picks, do so by June 30 (note: submit your predications for quarter finals, semi finals and the champion team all at once).