Details

Created:

02 June 2013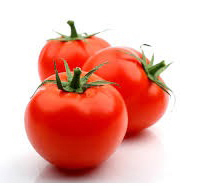 The final chapter – tomm, tom, tom, tomato!! 
Soft vegetables when pureed would form a consistent sauce base. Tomato has created a class of its own sauce. Tomato contains a lot of water and it has a soft, juicy nature. The reddish colour of the tomato looks appealing when we turn them into sauce.                        
One caution, you have to take out the seeds and the skin of the tomatoes before you use them for sauces. They are not too pleasant for your appetite. 
Italian tomato – traditionally we use them for spaghetti sauce
We also face the question of using fresh tomato vs canned goods. We have crushed, diced, puree, stew, paste of tomato in cans. Some of them come with herbs and spices pre-mixed into them. It seems a pity if we forsake this convenience and go into a whole motion of boiling, cooking, straining, peeling and other tasks just to derive to the same result. Canned tomatoes are usually picked at the prime and they are the sweetest. There is no hesitation in using this product for tomato sauce. 
Classic tomato sauce has some form of fat or rendering blended in. For this we use salt pork, or ham bone, or prosciutto ends. We get the vegetables diced up (this includes the mirepoix of onions, celery and carrots) and fry them in the fat. Tomato is add in and simmered to produce a thick sauce. Garlic and herbs will go in next. You can also use a Dutch oven and reduce the water in an oven.
You take the soup bones out and then use a blender to blend the sauce. You can still add butter and seasoning to the sauce to cut down the acidity. This sauce you can use it for pasta, lasagne, and many other dishes.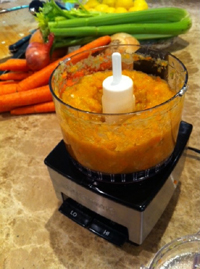 Carrots are great addition to the sauce. It provides the sauce with texture and colour. You can also ground the hard vegetables down before you add them to the sauce. 
Tomato sauce is relatively easy to make and this is the base for a lot of other sauces. 
Tomato sauce + green peppers + Cheyenne pepper = Creole sauce
Tomato sauce + sautéed onion, garlic, + herb de provence + capers + olives = sauce de provence. 
Other substitutes can also go into the tomato sauce. This would include lemon juice, lemon peel, roasted garlic, caramelized onion; even anchovy paste would work in this formulation. 
Sauce making is such an active, imaginative, creative process. There is absolutely no dispute as far as the ingredients go. The final verdict is on the taste and the appearance. You can throw in banana peel, papaya or even coconut milk into the sauce. If it works, that becomes you secret ingredient. 
I was tired after the 2 weeks of working on line. I got scraped, burned, cut, fried, laughed at, working like a neophyte and living the grasshopper dream again. I would do it again without hesitation. It had been fun and the whole process verified my belief; "Methods might differ, but the principle is unchanged." I have a new understanding of how this sauce thing works. I am also looking for faster, more economical, simpler ways to make sauce. It has potential. 
Back in 2010, Kraft saw the opportunity and they opened a production line to commercialize sauce. It was a product which you can just add water to it and 'presto' it becomes sauce. 2 years later, Campbell soup gets into the market by producing condensed beef stock. Knorr soup also gets onto the band-wagon and brought in their version of condensed stock base. Big companies do not open a production line for no reason. They saw the potential in this stock/sauce market. They were using the left over bones to produce stock and most of all, they smell money. Stock is a high profit item. 
The mother sauces had been covered in this miniseries. Another interesting topic surrounds sauces that use reduction method. We are talking about demi glace, glace de viande, wine reduction, balsamic reduction. This time I have to enroll into George Brown for some satisfaction.