Details

Created:

22 September 2013
Episode 7 -- "The day to satisfy all curiosities!" 
We got up early and we found out it was easier to take the direct bus to Buckingham Palace. It was a long walk through the park before we reached the outskirt of the Palace. By then, there were hoards of people waiting outside the gate. The changing of the guards would begin shortly.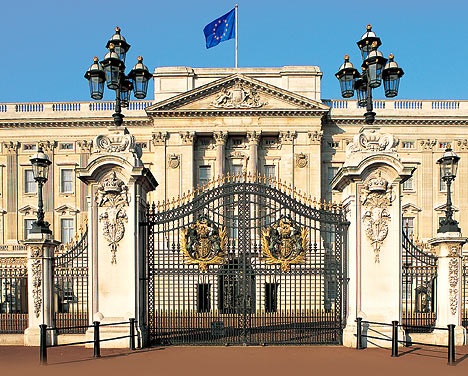 It was promised to be a great show.                                              Front gate of Buckingham Palace
We came to see Boy George but he was nowhere to be found. This was a busy section of London. We did our tourist thing, waited in line, redeemed our tickets and went in to tour the palace amongst the 'Oos and ahhs'.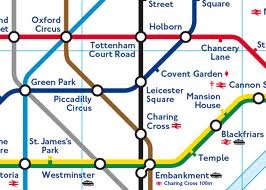 From Buckingham Palace to Piccadilly Circus, we paid homage to China town in London. When you get out of the underground, pick the exit on Shaftsbury St., follow the direction of Ripley's Believe or Not museum and you will run into an old fashioned Italian pizza store. They still use a wood burning oven to cook their pizzas. Take a right hand turn after the store and you will see China Town open up in front of you. 
Leicester Square is your stop 
China town also houses the notorious restaurant that claimed the worst in food and service in London. People actually travelled to this store to have a first-hand experience of how bad it can be.
The last time I was in London, I visited this food place. I had wonton noodles and it was uneatable. I ordered beef with rice sticks and the whole dish is black, even the rice sticks were black. When I questioned the waiter, the response was; 'Take it or leave it'. This waiter is a permanent fixture of the place. He would always look at you with a cold cynical jeer. The wipe cloth is another shade of disgusting black. The restaurant was dark and old and stingy. The patrons come here because of its cheap price.
The rudeness of the service could be classic study examples of how business fails.
This restaurant will become an icon in no time. We were equally impressed with the persistence of this restaurant to remain 'bad'. 
Ripley's believe-it-or-not would love to have this one on its record. 
Appearance can be deceitful. When you receive insults and cold shoulders easier than salt and pepper; you would realize "Oh, what have I done?"
I tried to give it another go but I honestly cannot. It might have been cleaned up by now. But according to some other service workers, they are still legendary …. 
Liverpool Street is like a giant garage sale.  
Spitalfield Market is something like clothing garage sale.
Petticoat Lane is another clothing market but they are low quality and cheap. 

                       Spitalfield Market                                                                                 Petticoat Lane 
We experienced another long wait to get into the Parliament. Westminster Abbey is also close by; #10 Downing Street is not far away either. You used to be able to take picture right at the door steps of #10 Downing Street, but now it is all barricaded. Time changed and set-ups changed with time. 
It was a chance to re-acquaint old places and watched how they developed over the years. It was a lot of walking and the sun was getting too hot to handle.