Details

Created:

02 February 2014
Episode 19   Legend of the Black Rooster 
In between Florence and Siena is an area they called Chianti. The wine produced in this region is famous for its quality. It claims its name Chianti just like the French bubbly Champagne; only wines produced within this area can be called Chianti. Of course there are other qualifications that go with it. Wine can only be made with Genovese grape. There is also 1 more unique thing about the wine from this region. The wines bear the symbol of a Black Rooster to enforce its authenticity.  
We spent half a day at this winery called Fattoria il Palagio. It is a small winery but it produces some beautiful wine.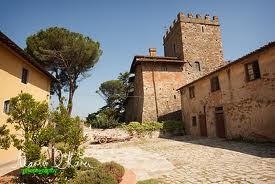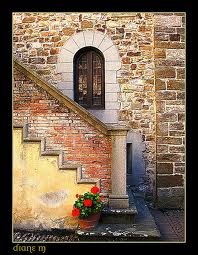 Castello il Palagio
This winery is very native like. The hostess is very hospitable and we went through the wine appreciation with great appreciation of cured meat, sausages, cheeses, jelly, jam and the most unusual was pairing a mature wine with biscotti.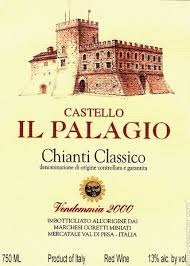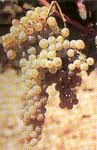 The legend goes that Florence and Siena were trying to determine their territory. They decided to choose a knight from each city and rode towards each other. The meeting point would be the boundary. The knights would start when the rooster crowed. The Florence knight chose the black rooster and Siena knight choose the white rooster. Things were set to go, but the Florence knight kept the black rooster in a box for a few days. When the agreed day arrived, the black rooster was let out of the box and he crowed loud and clear even before dawn because of hunger. The Florence knight got a head start and the Siena knight had to wait. Thus Florence won a much bigger territory over Siena.
Cheating is allowable when the stakes are high enough.
We also went through a small village and we stopped for dinner. It was a nice, quiet village and I had Bolognese sauce with pasta. The sauce was so sweet and I could truly taste the meat in the sauce. This little village also sells cutting board made of olive wood. Olive wood grows very slowly and if they are cross-sectioned, it worth a fair bit of money. We found a huge one but I was not going to carry it from Tuscany back to Toronto.