Details

Created:

19 June 2014
Cross-Canada coast to coast   Day 19, June 18, 2014.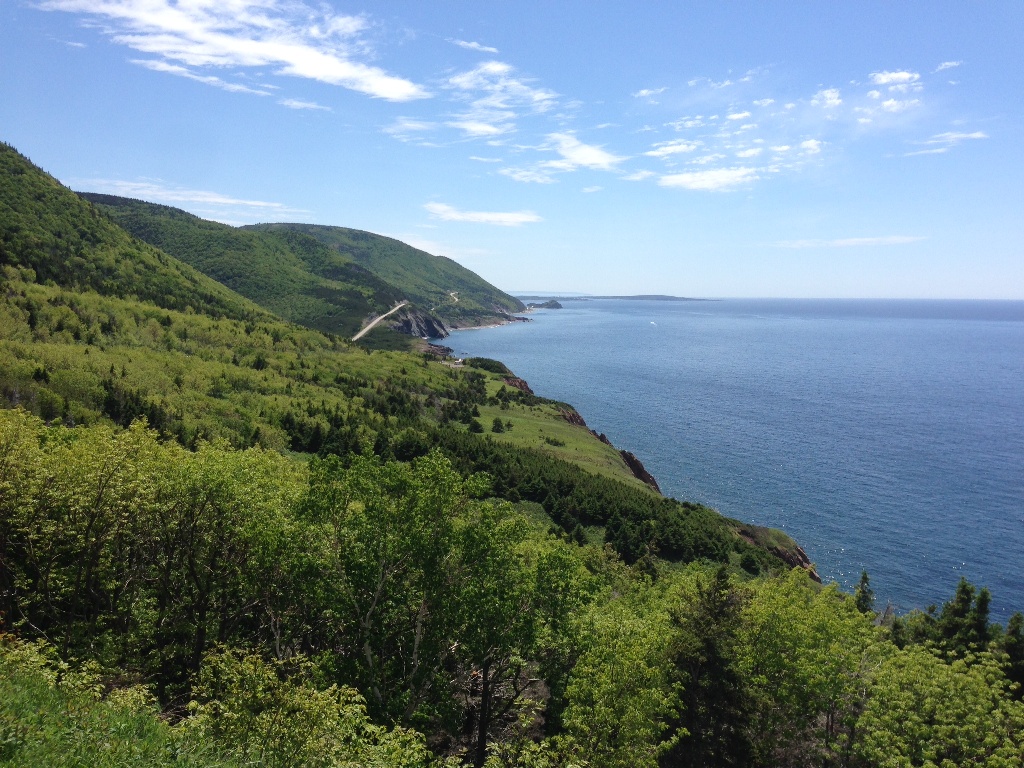 In Cape Breton, NS
Slept in this morning, and feeling my back straighter. Tom was busy mowing the big lawn, fertilizing the bushes, and doing preparation for the rain storm to arrive. Then he and Sherry drove me to the eastern part of Cape Breton, and checked out the older communities.
I had another whole lobster for lunch.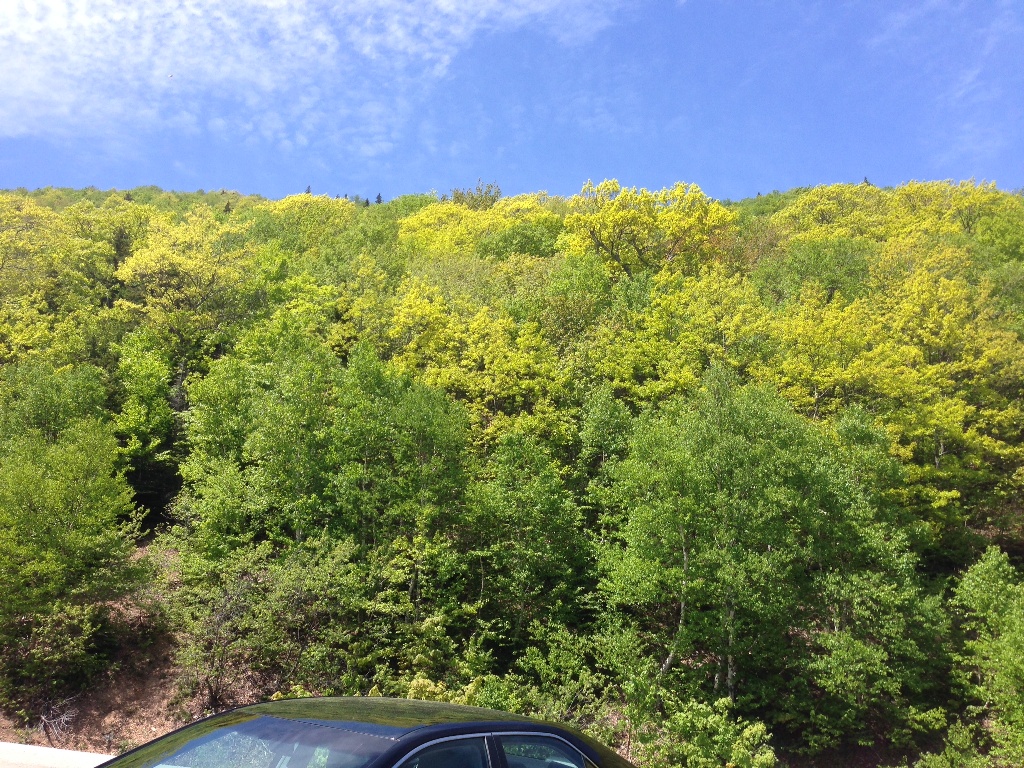 I have learned that these communities have a net loss of jobs since the coal mines and steel plant shut down years ago. The local economy is not healthy. Municipal budgets are drained, and soon would not be able to do road repairs. There are lots of pot-holes, some pretty ugly ones. Young people leave to find jobs elsewhere, so lots of older folks are left. Approx : in 1960, the Maritime provinces have 10% of Canada's population, in 2010, it was only 5%, with 0% growth.
Tim Hortons are everywhere along the highways, almost all 7,000 Km of Cross-Canada. Now that I have fulfilled my missions, on my westbound trip, I shall try to avoid the rain, and have more leisurely stops at Tim Hortons. I have to be at Newmarket for the bike service on June 27.
I have also learned that the once prominent Catholic churches are in decline in this region, partly because of the compensation sum of $ to pay out. The parish flock are in decline. There are 5 churches closed and 1 survived.
The rain arrived at 3 pm as forecasted, but not as heavy. There seems to be a change of weather pattern tomorrow. We shall see.
BB