Details

Created:

20 June 2014
Cross-Canada coast to coast    Day 20, June 19, 2014.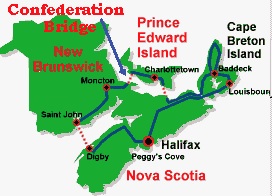 Westward, Ho! 
To the introductory music of The Overture of William Tell : 
"Hi-Ho Silver!", as Lone-Ranger calls to his horse. 
Hey, funny! My bike is silver colour! 
I have been more keen in checking the weather forecast nowadays. The Atlantic provinces have the most unpredictable forecasts because of the Atlantic Ocean. So according to this morning's forecast, I bid farewell to my hosts, much to their dismay. Tom/Sherry were thinking that I might stay another day. 
After a sumptuous breakfast from Sherry, I left their house at about 8:30 am. Tom/Sherry were so hospitable, that I will bring Margaret back next time for sure. They made me feel like I am family. 
Sherry did some hard working last night, and de-shelled the remaining 5 lobsters. She made me a lobster sandwich for me to take along, which I had as dinner at the motel room. Truly appreciative of her effort and generosity. I realized that it is a characteristic of the Cape Breton people. 
They had an evening party at their house last night for their relatives to meet BB McHu. :-) We had a great time. With adequate Irish Jesuit background, I fit right in. "Family" is a very important issue for them. 
The past two days of their showing me around Cape Breton, we encountered numerous huge bald-head eagles, a single adult doe that jumped and crossed the highway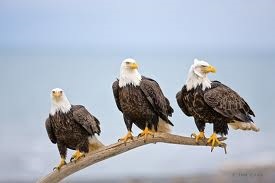 right in front of their car. No, we didn't see any moose, even after waiting at the sign that said "Moose Crossing"!!! 
The Rain-god had forsaken me. I only had about 10 episodes of 12C and shower at 5-10 minutes each today. The Sun-god had taken over. I had mostly sun at 18C-26C. Canada is beautiful when the sun shines. I was so overwhelmed with the beauty of the sceneries that I thought that I was in a painting. There were only a few cars on the road, so the riding was relatively stress free. 
I rode out of Nova Scotia, and went into Prince Edward Island through the Confederation Bridge via New Brunswick. The bridge is about 11-13 Km long ( depending on whether you count from abutment to abutment or the span over the water ). It is a toll bridge only when you leave PEI. It costs $18 for motorcycle, and $45 for a car with 2 passengers. (VPC, take note.)  Wonderful. Too bad they cannot build one from Nova Scotia to Newfoundland, (you will need to take a ferry ride of 6-7 hours). 
I checked into the motel after a 10 hours ride. My butt was numb, and my right knee was stiff. Then I saw this convoy that pulled in, with multiple "young" bicycle riders and their support vans. Their insignia said Saskatchewan. They were acting like it was only the beginning of the morning. I guess that showed me what aging means. 
My next mission : Quebec City. I have been in Canada for 49 years and I have never been to Quebec City. I think my French is good enough to order French Onion Soup and Croissants for every meal. We shall see what they serve me that they think that I have ordered. Ha Ha. 
You know the drill. BB will check the weather forecast tomorrow morning. 
Ah, another very good day! 
BB