Details

Created:

26 August 2018
Mini Reunion in The Big Apple
Edmond Wong and I drove down to New York City from Toronto this past week. We spent five days there, from Monday to Friday. Our purpose was mainly twofold. First and foremost, we wanted to reconnect with our fellow classmates in the Big Apple – Don Chen (陳栢齡) from Los Angeles, Dr. Pancras Wong (黄楚賓) from New Jersey and Peter Wei (魏徵旦) from New York City itself. Second, we hadn't driven down to New York City in quite a while, though each of us has been there a few times before. We intended to go to a couple of museums and perhaps see some shows on Broadway too.
We started early on Monday morning and by the time we got to our hotel in the Queens Borough in New York City, it was already 6 pm. We had dinner together in a Malaysian restaurant as previously arranged by Peter, our fellow classmate who resides in New York City. Don and his wife Amy, who had just flown in from Los Angeles on a delayed flight, joined us later in the evening. They had to come to New York to board a 12-day cruise bound for Bermuda and some coastal towns and cities along the Atlantic Coast. Early the next morning, we drove Don to the Willow Creek Golf & Country Club in Long Island to have a game of golf with some of his friends before dropping him off at the ocean terminal in Manhattan for the cruise.
Don, as we all know, is one of the most prolific writers on our alumni website, and has recently completed his 100th articles that have been posted in the Features column. Now that his wife Amy has also retired, they plan to do as much travel together as possible.After this cruise, Don will take his family to Europe in October. Thus even though Don has retired from full-time work for a few years now, he maintains a very busy and
active schedule – writing, golfing, travelling and playing tennis.
Pancras could not come for dinner on Monday evening as it would be too late for him to get back home. He did, however, join us on Wednesday evening in an Italian restaurant in Queens after a 3-hour drive. Pancras lives in New Jersey, and works at the big
pharmaceutical company Bristol-Myers Squibb near Princeton University as a Senior Research Fellow. After years of study, dedication and hard work, Pancras has turned himself into a world-class researcher in the field of pharmacology. Among his other drug inventions, Pancras is the lead discoverer in Eliquis, one of the best-selling prescription drugs in the US and around the world these days. Ever since this blood-thinner came to the market a few years ago, it has been a major money-maker for Bristol-Myers Squibb, topping sales of over US$5 billion in 2017 alone.
In recognition of his outstanding contributions to drug research and discoveries, the British Pharmacology Society will present Pancras with the prestigious Sir James Black (a Nobel prize-winner in medicine himself in 1988) Award in London England later this year. To Pancras, this award is just another icing on the cake, as he has already received some of the highest accolades of his profession as well as from his peers. Forever humble and self-deprecating, Pancras frankly admits that he has not reached the very top, which represents real breakthroughs, at least not yet. Whatever achievements and success that he may have now, he always attributes them in part to the good teammates that he is fortunate enough to work with, and to the fine education and solid grounding that he received at Wah Yan as a young student.
It was Peter, however, who knows how to jazz up our mini-reunion and make it all the more delectable and enjoyable for all of us. He is, no doubt, one of the most thoughtful and generous hosts that one can find anywhere. Peter has lived in New York City and the neighbouring New Jersey for over forty years after graduating from the University of Texas in marketing. Peter likes his job so much that he is still working as a senior executive for the same international carrier in the cargo services department after 38 years. Knowing that we would be in town, Peter booked in advance several restaurants, each with a different ethnic theme and unique blend of tasty cuisines and delicacies - Malaysian, Italian and Chinese. Furthermore, being a connoisseur in red wine, he brought along several bottles of fine wine from his vast vintage collections at home to entertain us at the dinner table.
We never knew until now that Peter actually came from a legendary family, originally based in Shanghai China. His grandfather, Mr. Francis Wei Ting-Rong (魏廷榮) was one of the most powerful men in Shanghai in the 1920-30s – he was the commander-in-chief of the Shanghai French Concession. He owned vast amounts of invaluable works of art and numerous properties in and around the Shanghai Bund. It was reputed that only his influence, power and wealth could rival those of the underworld kingpin Du Yuesheng (杜月笙) at the time. When the head of WYK school administration learned that Peter was the grandson of the elder Wei in Shanghai, Peter was admitted into Wah Yan right away without having to write the mandatory Secondary School Entrance Examinations as the rest of us had to do. This was probably due to the fact the Wei family had helped the Jesuit cause in Shanghai before. The elder Wei was a Catholic himself and the Shanghai French Concession was a major centre of Catholicism in China.
Another thing that impresses us most about Peter is that he has single-handedly raised his son, Scott, ever since the kid was only 10-years old when his wife passed away. Scott is now a fine handsome young man, and has become the youngest director at a large international technology consulting firm. Peter is mighty proud of him. We are all very happy for Peter and deeply appreciative of what he has done for us during this get-together.
Other than meeting with our old boys, we did find time to go to a couple of museums and walk around the iconic Times Square. The landmark that we enjoyed most was the famous Metropolitan Museum of Art located on the east side of Central Park. What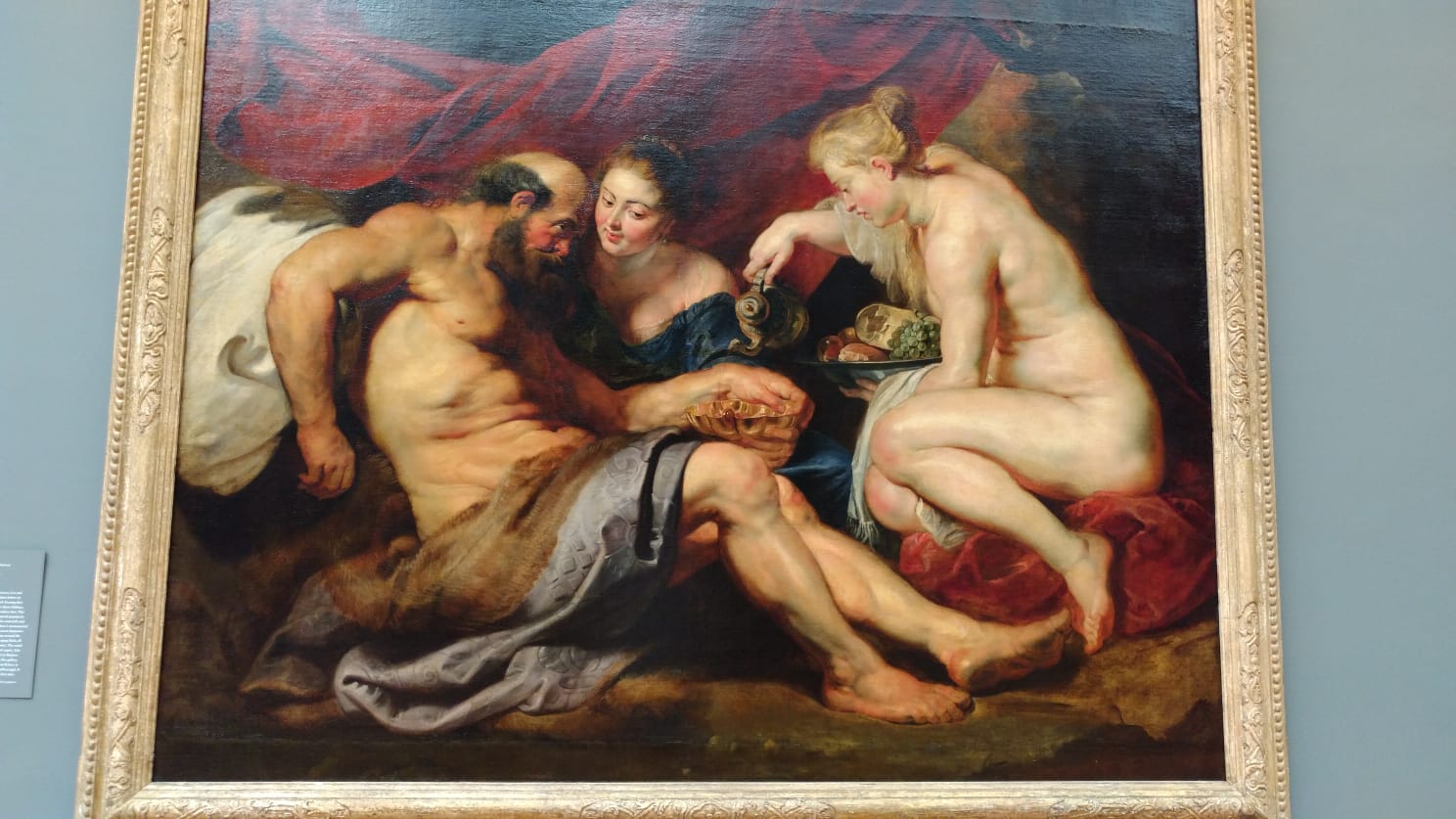 we saw at the Met was an absolute delight both to the mind as well as to the eye. No wonder it is the third most-visited art museum in the world, after Louvre in Paris and the National Museum of Art in Beijing. On our way back, we made a pit-stop at the brandnew Catskills Casino Resorts in Monticello off Highway 17. This casino is so new that one can almost smell the freshness of it all.
All in all, this driving trip to New York City - the Big Apple, has been a very pleasant one. We certainly hope that we will do something similar again in the not too distant future.
Please click here to enjoy the visit.
August 13-17, 2018