Details

Created:

22 April 2016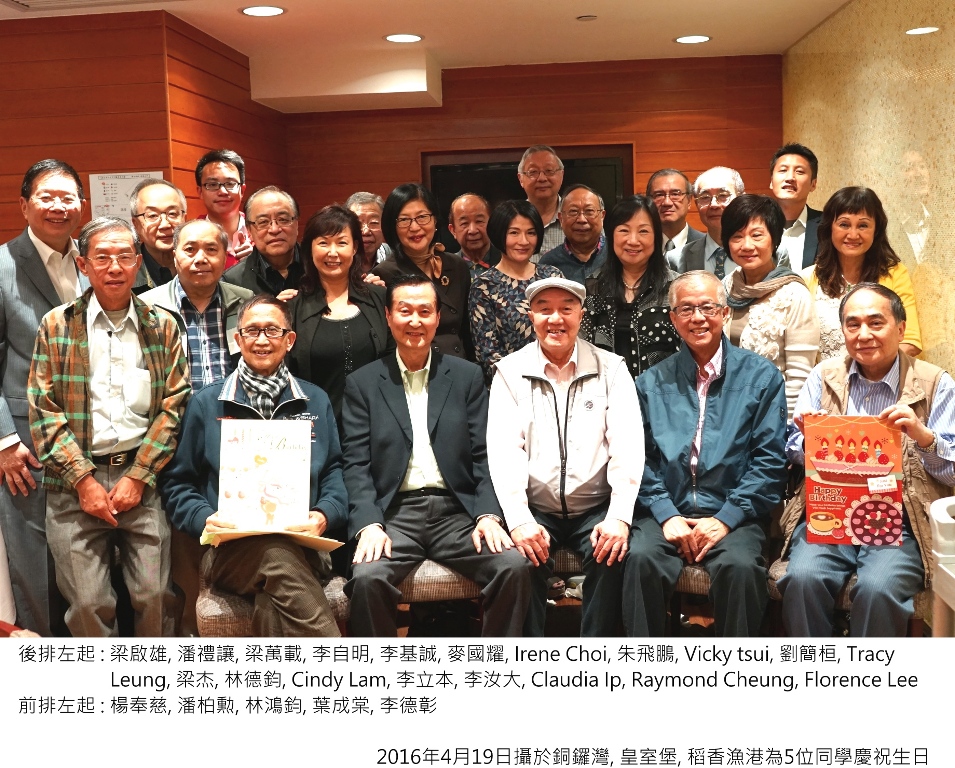 Dear All,
Yet another most successful and joyful gathering down the hatch ! This one is a bit special because there are five (5) - yes 5 - Birthday Boys this month, namely Cedric Lam, Francis Ip, Joseph Poon, Wilson Lee and Silas Yeung!
Thank you, David Koo, although could not attend, nevertheless thoughtfully sent his best BD wishes by providing and signing 5 HUGE Birthday Cards for all others to sign on the spot that night!
For the excellent red wines, which flowed like water, of course - and the marvellous Birthday Cake, we have to offer our appreciation and gratitude again to Michael, as usual!
It was indeed a most memorable and extremely joyful evening to be cherished for a long long time to come! Happy viewing!
All the best from WYK62 Hong Kong,
Alex
P.S. It is noteworthy that We were also successful in introducing two 2nd-generation WYK62s to each other.
P.P.S. Please also note the Chinese BD big/small buns beside the cake provided by the restaurant in the photos.
Please click the image to view the album.