Class 1968
Articles and News of Class 1968
---
From Victor Tong ('68),
"I was in UK for a wedding and made a stop in Dublin to pay respect to my beloved Fr Mallin's father Michael Mallin. For those of you who are not aware, Michael Mallin was an IRA leader in the unsuccessful 1916 Rising. He was executed by the Brits. But the Rising drastically changed public opinion and led to the Irish independence in 1920. I thought they honoured him by naming a train station after him. Little did I know he was a big hero in Dublin and I saw his name and plagues everywhere. Including a hero's resting place in one the most famous cemeteries in Dublin. I am so glad we made this trip. I can cross this off my bucket list now. See more pictures here."
Congratulations to John Wong, Professor and Director of Division of Medical Physics in the Department of Radiation Oncology and Molecular Radiation Sciences at Johns Hopkins University School of Medicine. He is receiving the Life Time Achievement Award by the American Association of Physicists in Medicine at the annual meeting at Denver this summer.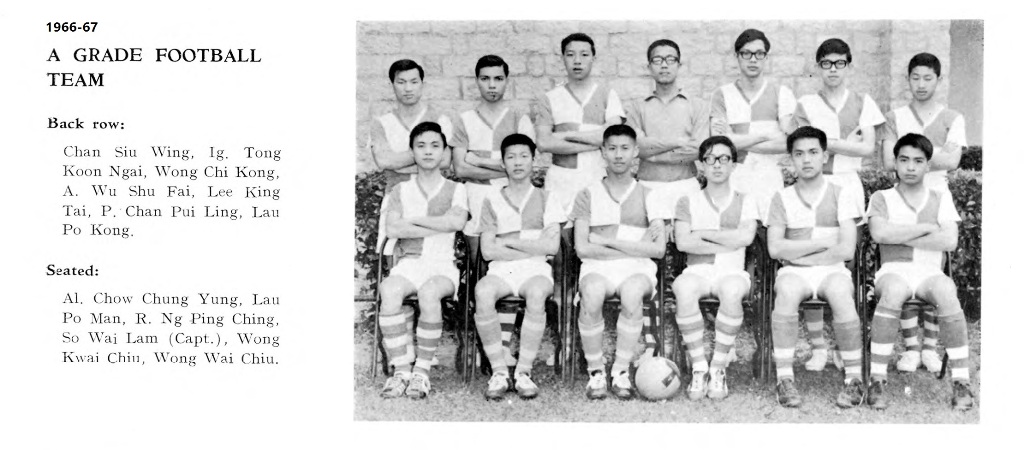 He left WYK in summer, 1967 and continued his studies in Toronto. He obtained his PH.D. in Medical Biophysics in 1982.
His main interest at WYK was soccer, missing out his Class Photos twice in his four years at school. Click here to see his years at WYK.
"Funny, I can talk equally fondly about my soccer life as my professional life." he said.