Class 1970
Articles and News of Class 1970
---
Details

Created:

01 October 2018
Middle - Father Eric of Saint John's Abbey at St Peter's
With Dr Michael Hemesath, President of St. John's University, Minnesota at San Benedetto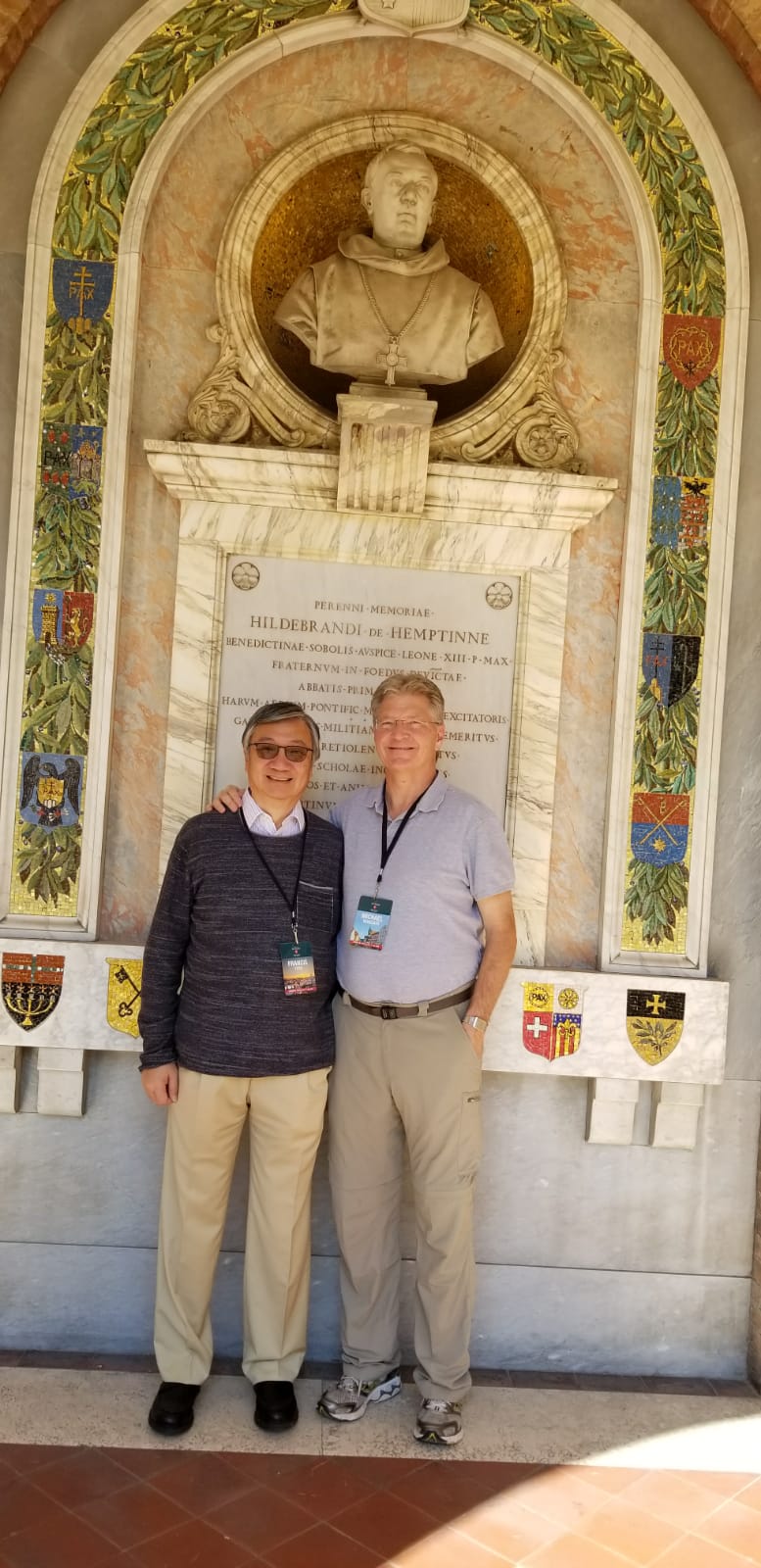 At Sant'Anselmo
At Monte Cassino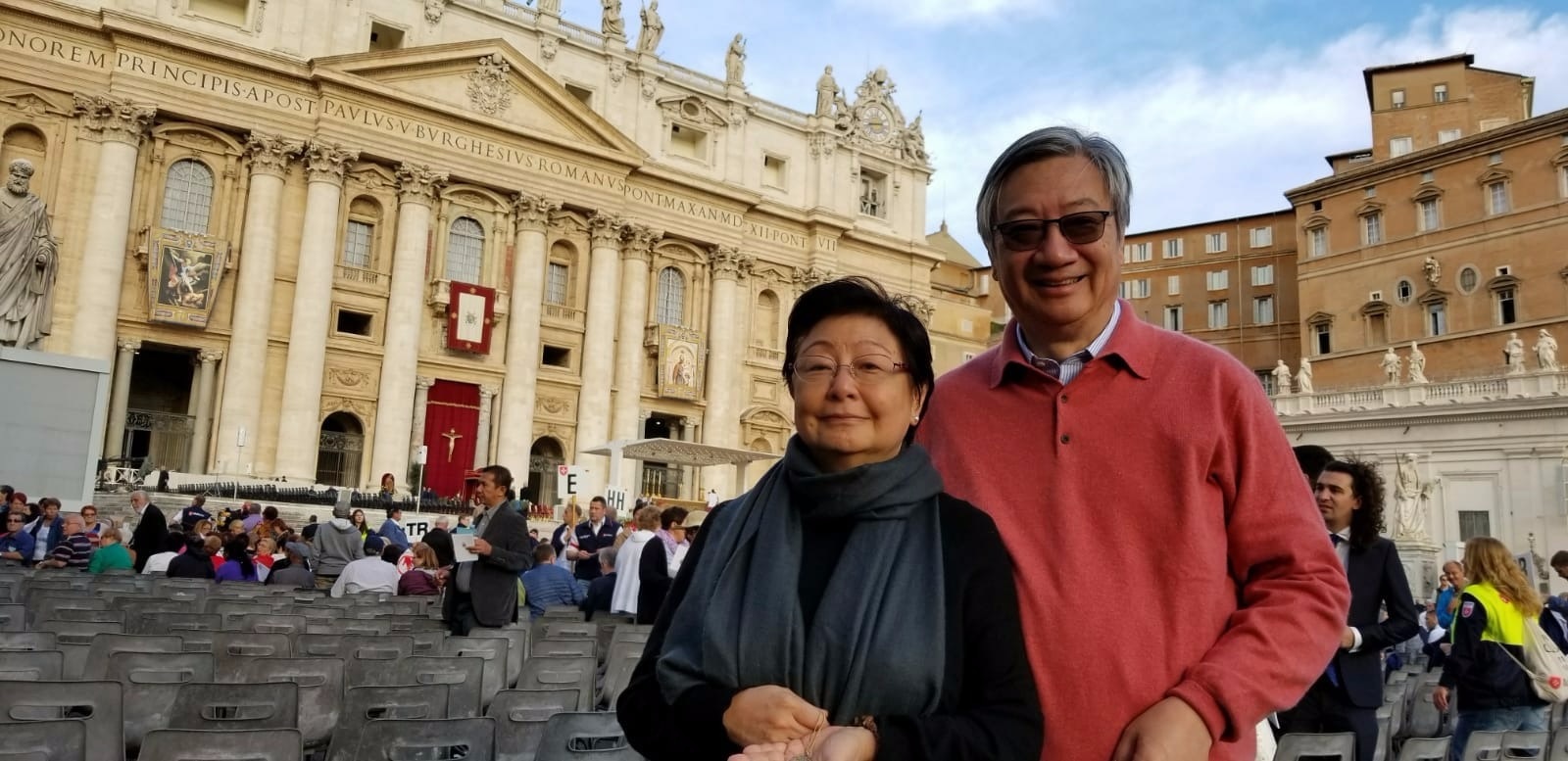 Waiting for Papal Mass
Papal Mass
St Michael's Church & Abbey, Metten
Details

Created:

19 November 2017
Roger Cheung and Jeff Mah ('78) at New Horizon Lions Club's Gala Dinner 2017.
Details

Created:

20 October 2017
David Ho ('70) celebrated his 65th birthday at a restaurant in Markham together with his first grandchild being 100-day old. A number of WYK alumni joined the event. Click here to see more pictures.
Details

Created:

08 March 2016
(March 7, 2016) Simon and Agnes Luk were in town and had a mini reunion with the classmates at Richlane Chinese Cuisine.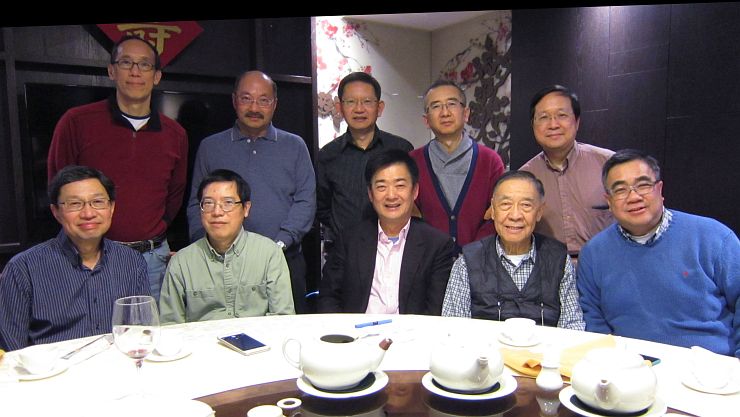 Details

Created:

31 August 2015
Here is the email from Derek Zen with details about our 50th reunion.
參與聚會人數
已確認會到的有37人。
晚餐安排
日子: 今年12月19日(星期六)
地點: 九龍華仁書院
收費: 每人港幣一千, 但隨緣樂助, 所有剩下的捐給華仁書院
喜賓: 神父和老師們由張漢傑同學負責邀請
日下午節目:
由李錦華同學負責, 現在的構思有
a) 沈慶良同學分享『抗衰老的好辦法』
b) 陳再生同學講述『燃油氣化多面體』
c) 舉行彌撒聖祭
d) 默默同行 – 由李錦華同學作導賞; 帶領同學們以默觀型式看母校
e) 開放圖書館
f) 歌唱懷舊金曲
g) 請大家提議

祝好!

單偉彪
Please
This email address is being protected from spambots. You need JavaScript enabled to view it.
for more information and to register.
Details

Created:

02 September 2013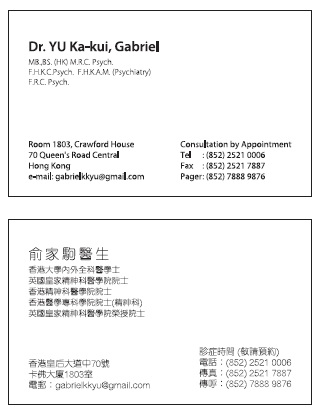 Dear Friends,
I would like to let you know that I retired from full time Hospital Authority service from 1 September and have just started part time private practice. My specialty is psychiatry. I attach my name card. 
Best regards and 請多多指教!
Gabriel
Details

Created:

27 July 2012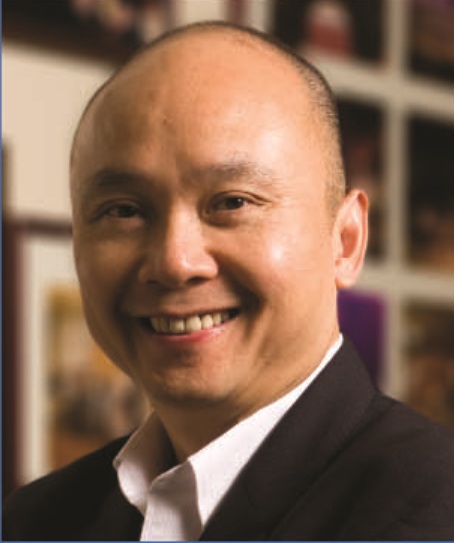 Richard Tsang Yip-Fat (WYK 1970), world renowned composer, Professor of Music and Dean of Students at The Hong Kong Institute of Education, veteran braodcaster, former Head of Radio Hong Kong English Programme Services, is holding his "60th birthday concert" on 3rd September 2012 at the Hong Kong City Hall Concert Hall.  Please click the posters below for further information and here is the organiser's website.
This concert will feature some of his vocal, choral and orchestral compositions performed by various school and community choirs and orchestras, including the Wah Yan Kowloon & Hong Kong combined choir and orchestra with Belilios Public School, as well as the Hong Kong Children's Choir, etc. among others.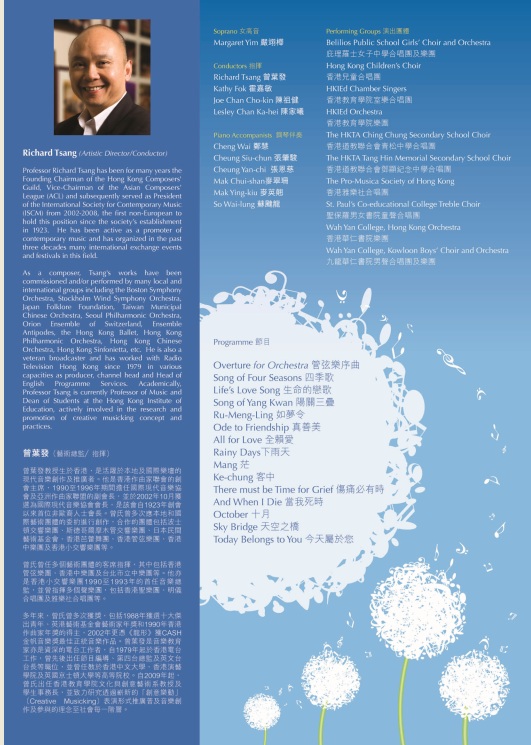 Details

Created:

19 December 2010
Mr. Laurence Tam writes from Hong Kong:
"Yesterday (18 Decembr 2010), I had the honour of being invited to attend the 40th Anniversary Reunion Dinner of the WYK 1970 gradudates held at our WYK School Hall.  More than 40 graduates with some of their family members attended the function.  According to the program of the Reunion, the day's event started at 4 p.m. with tea and coffee followed by a school tour.  Evening drinks were served at the School Hall balcony before dinner. 
(Click the image for more pictures.)
Details

Created:

14 September 2010
Classmates are organizing a reunion for the Kowloon Wah Yan class of 1970 to be held on December 18th in Hong Kong. For further details, please contact the Chair of the Planning Committee This email address is being protected from spambots. You need JavaScript enabled to view it.(based in Hong Kong) or This email address is being protected from spambots. You need JavaScript enabled to view it.(based in Vancouver).