Details

Created:

11 February 2019
Details

Created:

03 February 2019
豬年將屆,祝大家
豬年諸事如意,四季萬家吉祥!
豬到喜相迎
年晚人歡慶
諸君身壯健
事事皆功成
如願樂得償
意誠心念正
四時體安泰
季季魄力盈
萬緣添美善
家和福壽興
吉兆陰霾散
祥雲朗日晴
- 陳瑞文 '71
Details

Created:

31 January 2019
News of the passing of our beloved former WYK teacher, Mr. Wong Chin Wah, brought upon not only sadness but nostalgia. Chok and I, were at WYK from 1952 to 1958, and had Wong, Sir as our mathematics and chemistry teacher. His teaching method was innovative and clever, providing us lifelong skills till today. His extracurricular activities as the main figure in the staging of Gilbert and Sullivan Operettas and Cantonese operas in English claimed for Wah Yan Kowloon a league of its own among all the English high schools in HK. He was an idol to many of his students and the two of us especially wished we could emulate him in life and career. Wong, Sir left an indelible image in our minds that would last till our last days. We wish Wong, Sir, a well earned rest and offer his family and friends our deepest condolences. Wong, Sir, RIP.
~ Chung Yu, WYK 57.
Details

Created:

28 January 2019

Click the image above to read the latest newsletter from WYKPSA.
Details

Created:

24 January 2019
Memorial mass for Mr Wong was held on 25 Jan 2019 at St. Paul's Convent School.
Details

Created:

24 January 2019
Over 100 alumni, families and friends attended the Memorial Mass for Fr Deignan, jointly organized by the Ontario chapters of alumni associations from Wah Yan College Hong Kong and Wah Yan College Kowloon, on Saturday January 19 at Holy Spirit Roman Catholic Church. A total of $2,146 was received as donations at the service. Net proceeds will be donated to Jesuit fathers in Hong Kong and Sacred Heart Chinese Catholic Mission in Toronto. Click here to see more pictures.
Details

Created:

24 January 2019
黃展華老師是我的預科班主任。
身為班長,我與黃老師接觸的機會比較多。
回想當年,不勝唏噓,賦詩一首,悼念吾師。
《悼念黃展華老師》
化學實驗檢真理
英語粵劇演情聲
百年桃李滿天下
展華我師愛心誠
- 陳瑞文 '71
Details

Created:

22 January 2019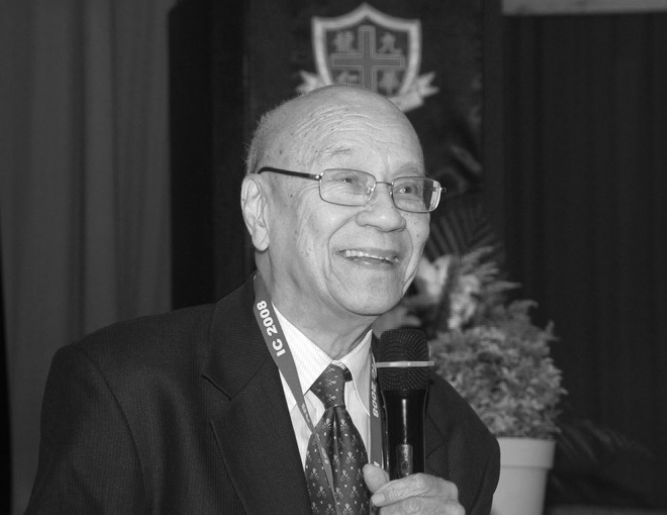 It is with sadness to inform you that our retired Chemistry teacher, Mr. Wong Chin Wah (黃展華老師), passed away on 20 January 2019 (Sunday).
Mr. Wong was a Chemistry teacher at WYK from 1952 to 1984. After his retirement, he stayed to help teach Putonghua till 1986. Mr. Wong was famous as the founder of Wah Yan Dramatic Society and devoted much time in promoting Chinese Opera in English. Wahyanites will always miss him.
Details

Created:

19 January 2019
https://www.facebook.com/WahYan100/
華仁書院穿越百年同步立新慶祝系列主頁 Wah Yan College Transcending 100 Series Homepage
Details

Created:

19 January 2019
A lunch was held on 18 Jan 2109 at the Golden Court Restaurant in honour of the visiting Joseph Chan (Sitting second left), President of Fairchild Media Group from Vancouver.
Link to the Fairchild TV function Joe was in town for - https://m.facebook.com/story.php?story_fbid=2462515180457039&id=928307663877806