Class 1995
Articles and News of Class 1995
---
Details

Created:

09 September 2022
Associate professor Eric Li named among Canada's top scholars by Royal Society of Canada
UBC Faculty of Management associate professor Eric Li has received a prestigious honour from the Royal Society of Canada (RSC), having been named a member of the College of New Scholars, Artists and Scientists.
The College is Canada's first national system of multidisciplinary recognition for the emerging generation of Canadian intellectual leadership. Its members have shown a high level of achievement at an early stage of their careers.
Details

Created:

14 April 2021
The University of British Columbia
2021 Researcher of the Year Announcement

Awards for Excellence in Research and Creative Scholarly Actiity
ERIC LI | SOCIAL SCIENCES AND HUMANITIES
Associate Professor Eric Li (WYK '95) is a catalyst for social innovation and knowledge translation. His research focuses on interdisciplinary collaborations with researchers, non-profit organizations and local government to address complex social issues. Dr. Li's community-based research has resulted in regional impacts in food insecurity, poverty, urban densification, rural community building, and rural health promotion. He was recently awarded Principal's Research Chair (Tier 2) in Social Innovation for Health Equity and Food Security and is co-lead of the Rural Health Equity Cluster.
Details

Created:

09 June 2018
Eric Li (WYK '95, our Canada West correspondent), an assistant professor at UBC Okanagan, who turned 40 after being nominated, is the final honouree for this season of the Kelowna Chamber of Commerce's Top 40 Under 40 program by BDO Canada.
Eric Li wants to you take more public transit, shop local, get more exercise, respect the environment, watch what you eat, hire a young professional, welcome newcomers and reduce your garbage output. With such a wide-ranging agenda, Li, an assistant professor at UBC Okanagan, isn't doing this alone.
"Since I've included the Healthy Living project to the Introduction to Marketing course, over 100 student teams have worked with 25 partner organizations on community-based projects," said Li.
Details

Created:

02 October 2017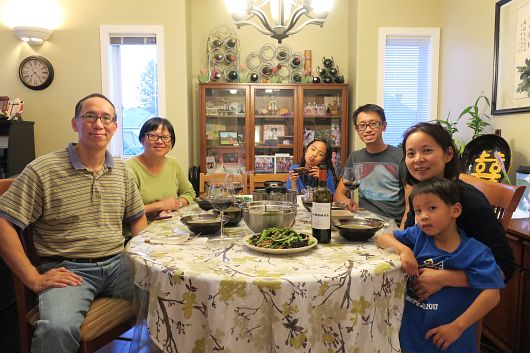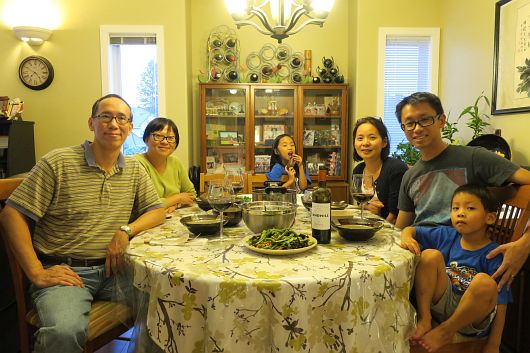 This September I had a chance to visit Eric Li ('95), a former director of WYKAAO, who has now settled in Kelowna, B.C. I was so delighted to meet his lovely wife Irene and their young family. Eric is doing well at work, steadily advancing in his promising career in UBC and Irene is starting her own part-time business while taking care of their adorable kids. (~Jeffrey Mah '78)
Details

Created:

27 May 2012
Congratulations to our past president Kelvin Ng ('95) and his wife Cherry on the birth of their baby girl 吳卓穎, Joyce . Kelvin is our China Correspondent and is currently working / living in 山東 濟南.
Details

Created:

05 November 2010
Kelvin Ng (95), former President of WYKAAO, was back to Toronto for a short visit. He joined the Board meeting on November 4th, keeping everyone up-to-date on what's happening in his work and personal life of the past few years. He also agreed to post pictures and articles to our website in the near future. Stay tuned! Alex Cheng (09) also attended the meeting as a guest. He is looking forward to entering university in Ontario next year; we are most happy to see a young and new force joining our association.
Details

Created:

27 September 2010
Healthy and beautiful Emma was born to the proud parents Irene and Eric Li (95), our Doha Middle East Correspondent. Congratulations and best wishes to the Li's family!
Details

Created:

24 August 2010
Eric Li (95), one of our directors, is leaving Toronto for the Middle East to start his challenging career in the academic field. Eric has been an active oragnizer and participant of our functions since he moved to Canada back in 2008. Best wishes to him and his family! We are all eager to hear from him as he will be corresponidng to us once he settles down.
Details

Created:

16 April 2009
WYK alumnus Eric Li ('95) and Irene Chen got married on December 23, 2008 in Salt Lake City, Utah. Eric is currently our Marketing Director and is pursuing his doctoral degree at Schulich School of Business, York University in Toronto. Congratulations to Irene & Eric!