Details

Created:

08 August 2017
Larry Yip (1st right) took Mr and Mrs Ho Tai-Sang to visit Chinese History teacher Mr Joseph Lai Ping-Chang (middle) in California.
Details

Created:

07 August 2017
A few new faces joined our karaoke gathering at PolyArt Studio on a Sunday afternoon (Aug 6) followed by dinner at Golden Jade Restaurant. Click here to see more pictures and here for video clips. Click here to see reports on all previous gatherings.
Details

Created:

05 August 2017
https://www.youtube.com/watch?v=9mI03pVxTiA (Introducing Vincent at 1:50 ~ 2:13)
Click here to see his class photos at WYK.
Details

Created:

23 January 2017
Date: August 19, 2017 (Saturday)
Time: 11 am
Cost: Free
Venue: Serena Gundy Park (Picnic Area #2), north west of Leslie St and Eglinton Ave E

All members, their family members and friends of WYKAAO are welcome. To register, please click here or This email address is being protected from spambots. You need JavaScript enabled to view it.. Let us know the number of guests in your group when you register so that we can appropriately prepare for the event. Food will be served starting around noon.
Come join us for lots of fun; see you all in the picnic!
Details

Created:

03 August 2017

「Photo from Monica Tang whose brother, Peter (HKWY) meeting his son (WYK)」
【星島日報報道】由香港華仁書院及九龍華仁書院組成的華仁初級組男童合唱團,早前於斯洛伐克舉行的國際青少年音樂節,獲得全埸總冠軍,為港爭光。今日合唱團凱旋回港,華仁書院的副校長、九龍華仁書院校長、兩校的學生代表和合唱團的家長,在機場接機大堂迎接,並舉行祝捷大會。
Details

Created:

30 July 2017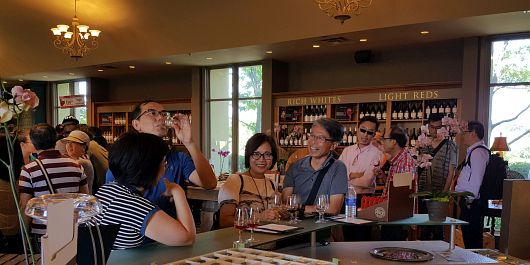 On a weather-perfect Saturday (July 29), over 50 joint-school alumni members, families and friends had a full-day of fun in a trip organized by HKJSAA. After boarding a comfortable tour bus in Richmond Hill, the first stop was Outlet Collection at Niagara, followed by a private and delicious lunch at Prince of Wales Hotel in downtown Niagara-on-the-Lake. After the delectable meal, some joined an optional wine tasting session at Peller Estates Winery while others strolled along the historic downtown area. The next point of interest was visiting and souvenir shopping at Picard's Peanuts before going back to the outlet mall one more time. Click here to see more pictures.
Details

Created:

29 July 2017
Please follow this link to view a video of IC 2017 in San Francisco - https://media.usfca.edu/Watch/Dg38ArJs
More photos can be found in the SF Chapter's Facebook page - https://www.facebook.com/wahyansanfrancisco/ .
Details

Created:

26 July 2017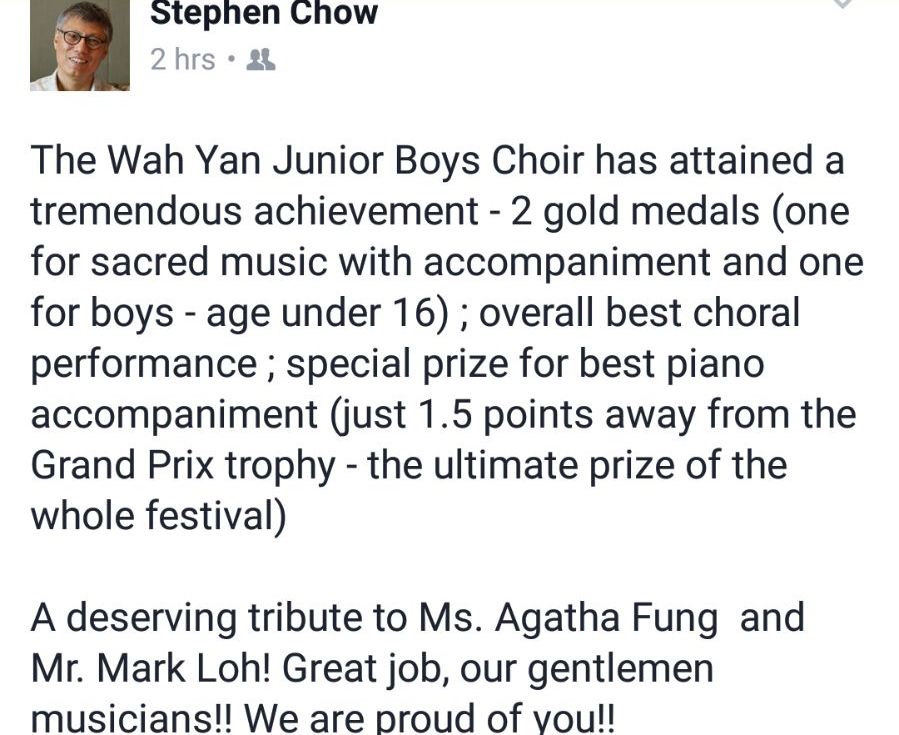 The choir with members from WYHK and WYK Colleges took part in the International Youth Music Festival at Bratislava, Slovakia in July. WYJuniorChoir20170726
Details

Created:

25 July 2017
The 16th Wah Yan International Conference will be held in Hong Kong in 2019, to celebrate the Centenial Anniversary of Wah Yan College Hong Kong.
WYICs
Year_Location --Theme

1988_Hong Kong --Wah Yan Family Around the World
1990_Vancouver -- Unity is Strength
1992_Hong Kong -- Wah Yan Spirit
1994_San Francisco -- Towards a Global Wah Yan Community
1996_Hong Kong -- Wah Yan Towards Year 2000
1998_Calgary -- New Wave of Wahyanites
2000_Los Angeles -- Wah Yan Spirit in the New Millennium
2002_Toronto -- Beyond Nostalgia
2004_Hong Kong -- Timeless Bonding
2006_Vancouver -- The Unforgettable Link
2008_Hong Kong -- Timeless Bonding in Action
2010_Los Angeles -- Wah Yan Education, Spirit and Service
2012_New York -- Men for Others
2014_Hong Kong -- Heritage of the Jesuits
2017_San Francisco -- Setting the world on fire: Service as the fuel of Wahyanites' life journey
Details

Created:

24 July 2017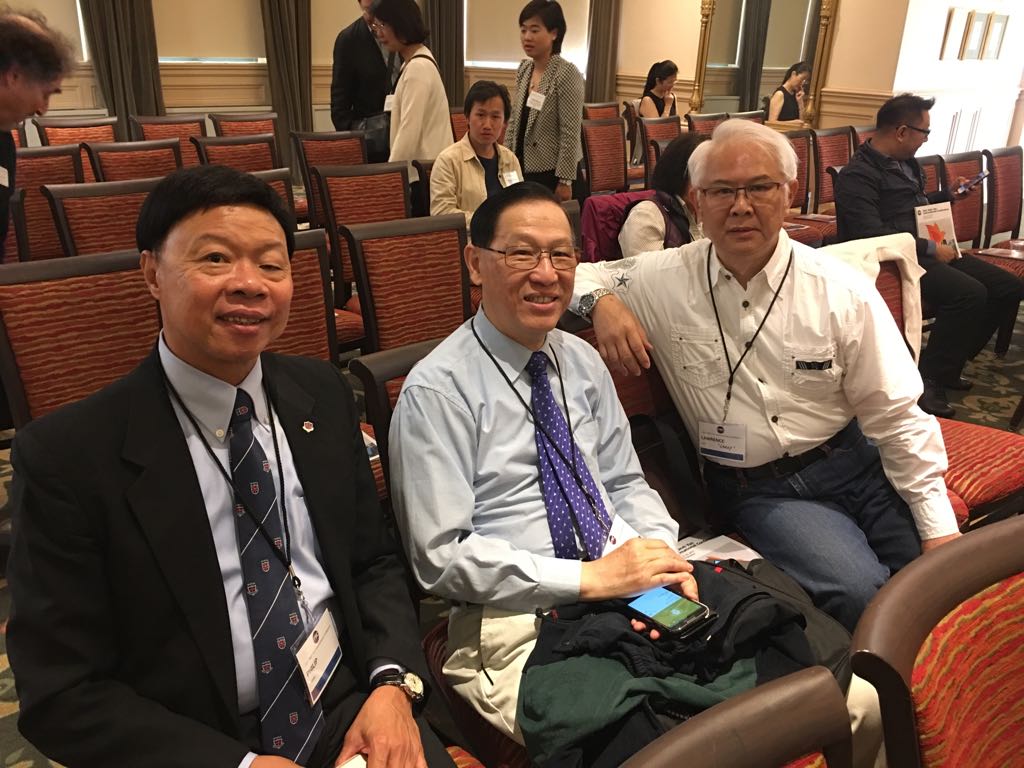 From Larry Yip (right)
<Greetings from San Francisco! I ran into Philip Tsang (left) from New York and Ho Tai Sang (middle) from Pleasanton, CA, both WYK 1967.>