Details

Created:

08 November 2018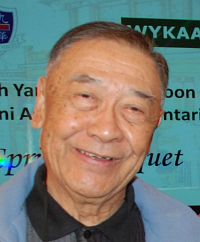 It is with great sadness that we announce the passing of our most respected vice principal and WYKAAO advisor Mr Anthony Ho on the 8th of November 2018 in Toronto. He was 83. May he rest in peace! The following are the funeral arrangements:
Visitation
with Prayer and Eulogy service at 7pm
November 16 (Friday) 6pm – 9pm
Jerrett Funeral Home
6191 Yonge Street
North York, Ontario
Funeral Mass
November 17 (Saturday) 10am – 11am
Holy Spirit Catholic Church
3526 Sheppard Avenue East
Scarborough, Ontario
Click here to see the details at the memorial webpage.
---
- click here to send your thoughts on Ho Sir to us
- remembering Ho Sir in poems
Details

Created:

08 November 2018
Details

Created:

27 October 2018
WYKAAO was celebrating its 35th anniversary on Sunday October 21 at Premiere Ballroom & Convention Centre. Close to 150 alumni, family members and guests attended the event, with Rev. Peter Siu S.J. being our guest of honour. Joint-school alumni associations were very supportive with a showing of about 40 members from the community, and helping out the program by participating in karaoke singing segment. A sideshow of pictures from activities in the past 35 years was shown throughout the evening.
Alumni from classes graduated 40, 50 and 60 years ago were honoured and presented with a souvenir. Winners from an internal table tennis tournament and a World Cup soccer game were mentioned and awarded with their prizes. A ceremony of cake cutting then took place, followed by ballroom and line dancing. There were a number of happy guests collecting their prizes from lucky draws. Two cash prizes, donated by Mr. Anthony Ho, went to Alan Leong ('01) and Bianca (GHS) while Jimmy Chan ('65) scored the grand prize. Click here to see the official pictures, and here for pictures submitted by our members and friends. A short video clip can be viewed here.
Details

Created:

23 October 2018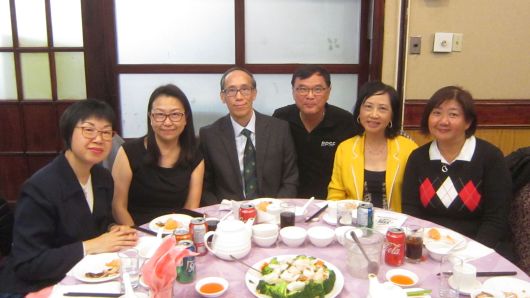 St. Joseph's Anglo-Chinese School Alumni Association held its 2018 annual dinner at Century Palace Chinese Restaurant on Saturday September 29. A number of joint-school friends, including Wilson So and Jeff Mah from WYKAAO, also attended the event.
Details

Created:

15 October 2018
Please click here for live streaming of the mass.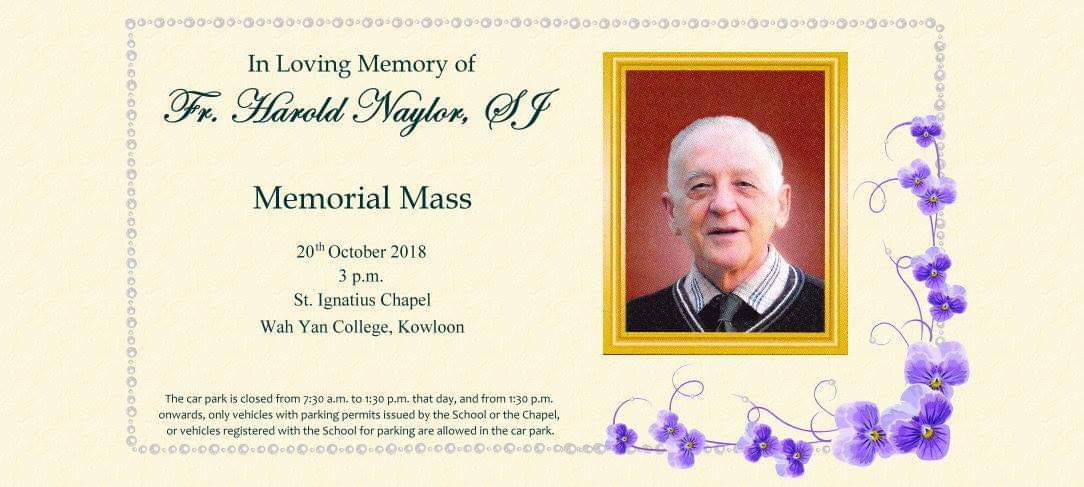 Details

Created:

11 October 2018
https://www.facebook.com/119172228282747/videos/1078303435672501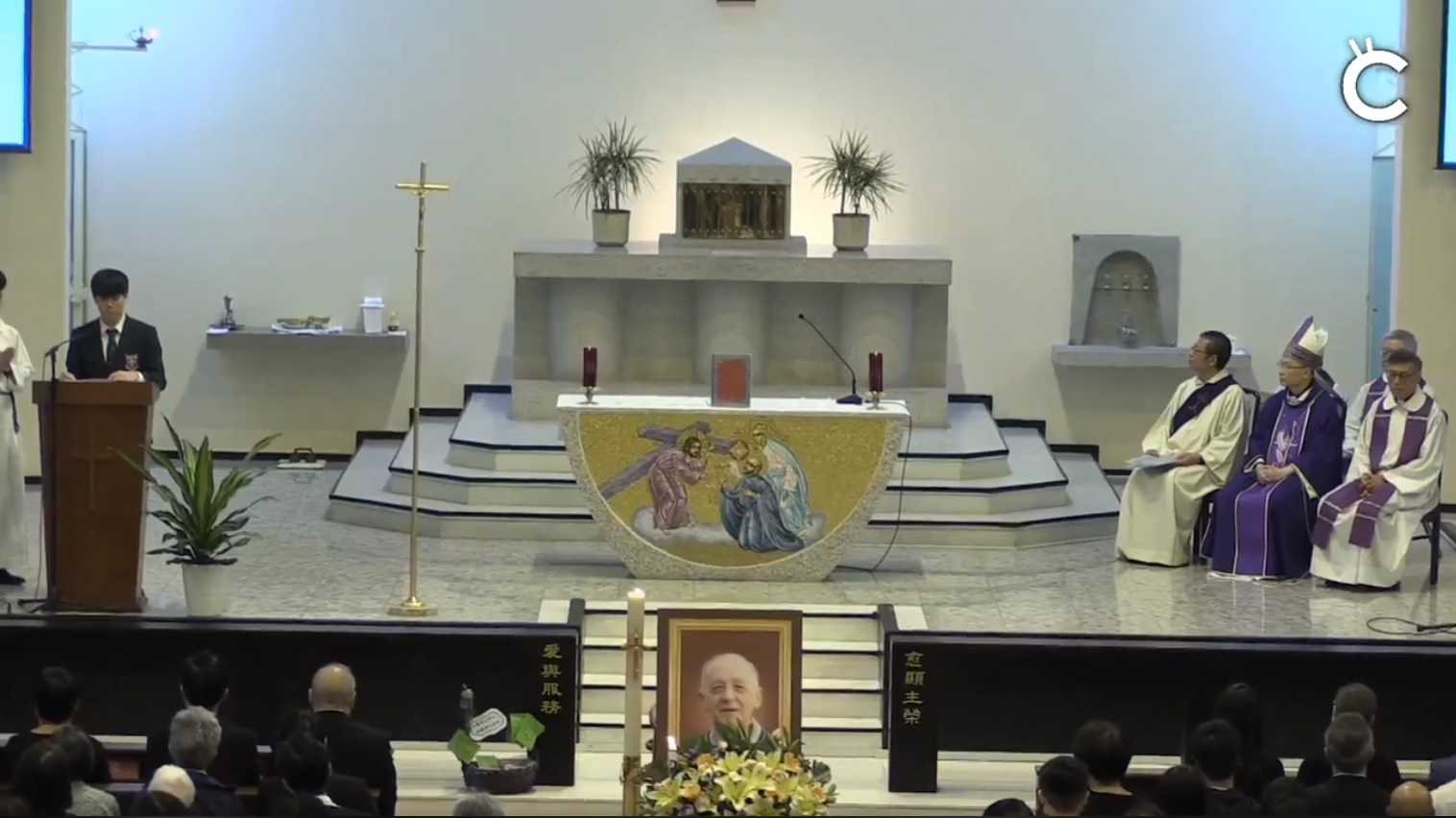 https://www.facebook.com/119172228282747/videos/243600129651240/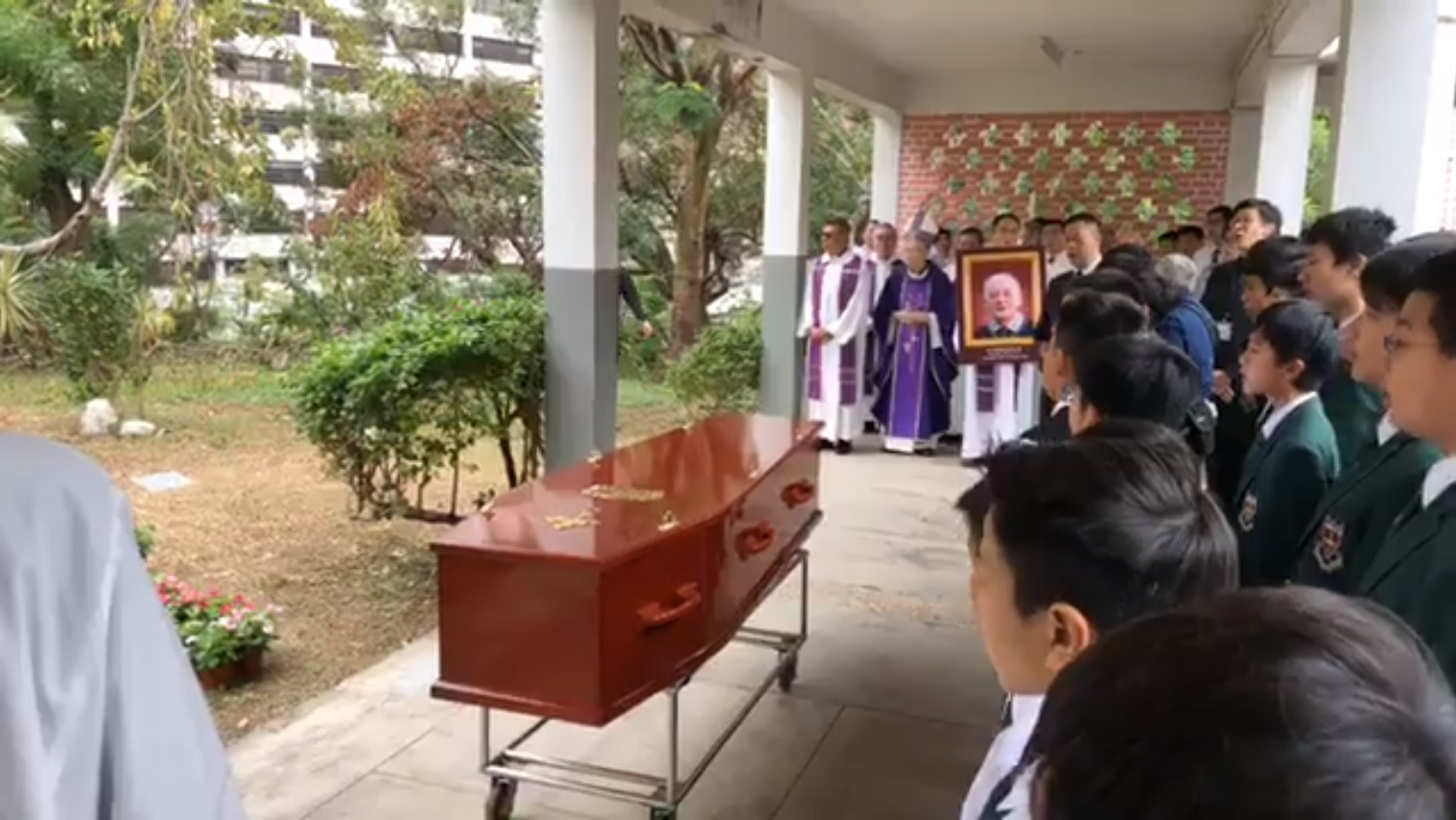 https://hk.news.appledaily.com/local/realtime/article/20181011/58782004
https://www.scmp.com/news/hong-kong/society/article/2168077/more-1000-friends-and-pupils-bid-final-farewell-hong-kongs
Details

Created:

10 October 2018
Details

Created:

06 October 2018
Date: October 11, 2018 (Thursday)
Time: 10 a.m.
Place: St. Ignatius Chapel at Wah Yan College, Kowloon
56 Waterloo Road, Yaumatei, Kowloon
Presider: Most Rev. Bishop Michael Yeung
There will be no burial after the Funeral Mass. Fr. Naylor has donated his remain to HKU for medical studies. HKU will receive his remain on the next day.
Since Fr. Naylor had always been a promoter of environmental conservation, please refrain from sending flower arrangements to the funeral.
In lieu of flowers, please feel free to make your donation to "Fr. Kelly Educational Fund Limited". The proceeds will benefit education at WYK. Please provide a proper name and return address if a receipt is required for tax purpose (if given with a cheque).
As parking is very limited on that day, people who are planning to join the funeral mass are expected by the School to use public transport.
Details

Created:

04 October 2018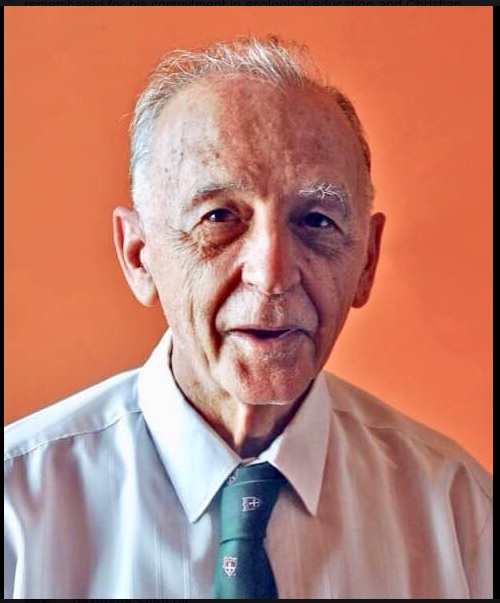 https://hk.news.appledaily.com/local/realtime/article/20181004/58757556
https://www.scmp.com/news/hong-kong/society/article/2167056/father-harold-naylor-jesuit-teacher-and-co-founder-hong-kongs
Dear Friends and Alumni of WYK,
In Christian hope, I am informing you that our beloved Fr. Harold Naylor, S.J. has returned to our Lord for his eternal reward at 4:17 pm today (4/10).
Fr. Naylor was a Jesuit educator par excellence and one of the most endearing figures of Wah Yan College, Kowloon. He will also be remembered for his commitment in ecological education and Christian ecumenism.
Details on his funeral arrangement will be announced when available.
May Fr. Naylor intercede for us in his heavenly home!
(From Fr. Stephen Chow S.J.)