Details

Created:

17 September 2021
AGM 2021 Notice
Here is the link for the AGM 2021 Notice and the Attendance/Director Nomination Form. If you cannot attend or will be late for the AGM, please send your proxy to a director or another attending member so that we can form a quorum for the meeting.
Meeting Platform
Because of the pandemic, AGM this year will continue to be held via online conferencing. Details on how to join the meeting will be sent to those who have registered to attend. In addition to regular AGM agenda items, recipients of Scholastic Achievement Award and members of the Honoured Classes will be announced in the meeting as well.
To register, please This email address is being protected from spambots. You need JavaScript enabled to view it., or fill out this form and mail it to WYKAAO.
Details

Created:

08 October 2021
Report in Sunday Examiner https://www.examiner.org.hk/2021/10/08/coat-of-arms-of-bishop-elect-symbolises-big-heart-and-wide-horizon/news/
Details

Created:

04 October 2021
compiled by Yu Fong Ying ('61)
On August 5, 2021, in an email to fellow '62 grads, Paul Lee remembered a deceased classmate Jerome Shih Yen Chung (Feb. 28, 1944 – Jan. 22, 2005, aged 61), extolling his excellent Chinese. In this, Paul was repeating what he contributed to the memorial file on Jerome compiled by Wong Hin Shing ('61) and Yu Fong Ying ('61) in 2012: "I also have some copies of his correspondence with Chiang Chung-Hsu (Qian Zhongshu 1910-1998). Very erudite and impressive! I think I can say with some confidence that no other Wah Yan alumnus has mastered Chinese literature better than Jerome. (I am being conservative. The field can actually extend much beyond Wah Yan alumni.)" (Introduction to the Series In Memoriam -- Jerome Shih Yen Chung, Feb. 13, 2012, on WYKAAO website). The difference is that for the first time, the correspondence was attached to the email, as follows:
Details

Created:

04 October 2021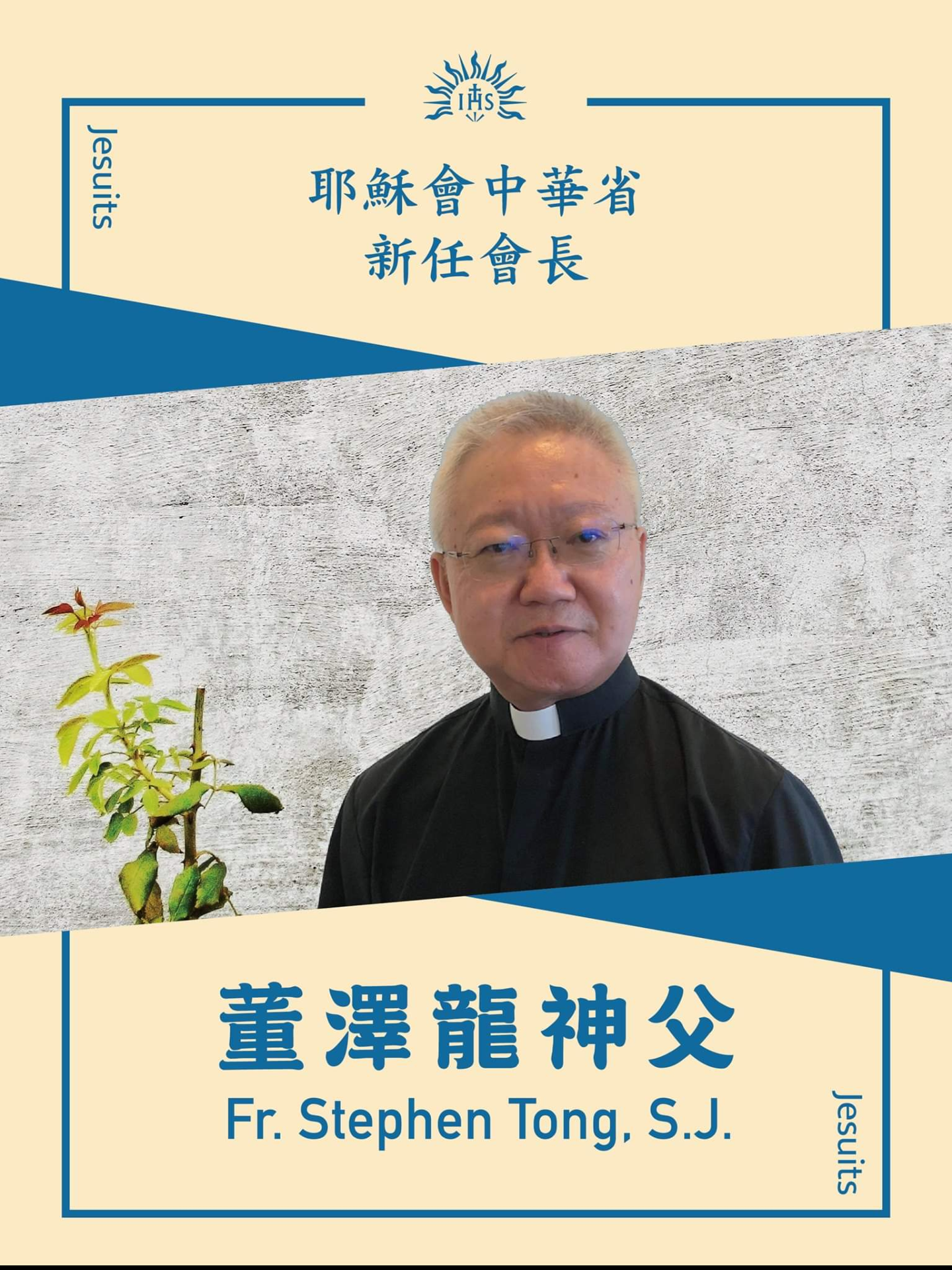 各位主內的姐妹弟兄,耶穌會中華省很高興地宣布,總會長蘇薩神父任命了董澤龍神父擔任下一任的省會長,他將在2021年11月1日開始這個職務。

董神父出生於澳門一非天主教教友家庭,兄弟姊妹共5人,排行最小;並在澳門成長,完成中小學基本教育。在1981年九月接受洗禮,並隨即到台灣升學,攻讀土木工程。
Details

Created:

25 September 2021
Video of Fr. Coghlan's funeral on WYK Campus TV. Click here to view. More photos can be found here.
Details

Created:

22 September 2021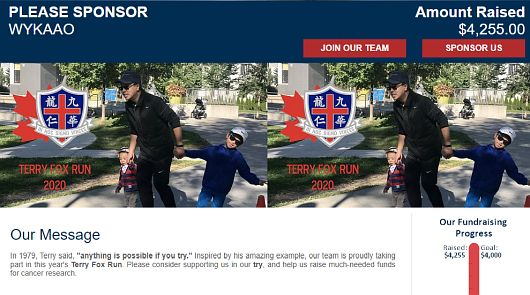 With the generous donations from our supporters, Team WYKAAO once again exceeded the target this year and raised a total of $4,255 for Terry Fox Foundation. Big thanks go to our team members who had collectively contributed to the success of our participation in the Terry Fox Run held virtually second year in a row due to the pandemic.
Details

Created:

17 September 2021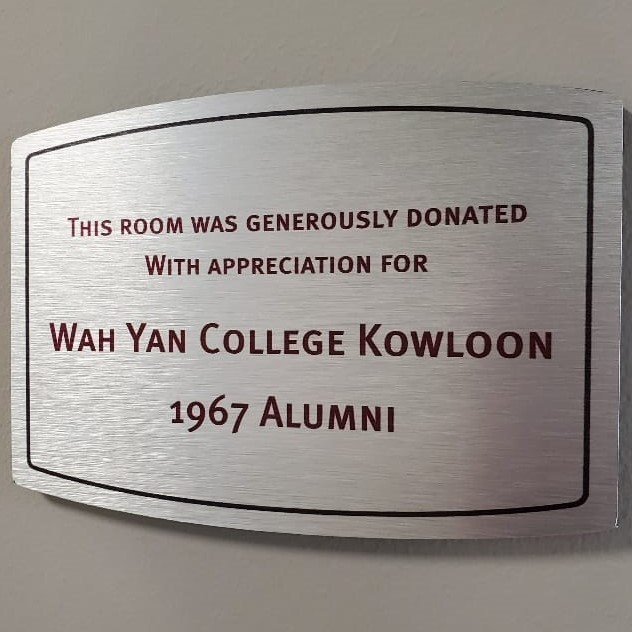 Contribution by Tim Kwan and Ron Tse. This room plaque was put up on the 6th floor of the new Mon Sheong Long-term Care facility.
Details

Created:

15 September 2021
The Award is open to students whose aggregate total of their best six Grade 12 credits gained in 2020~2021 academic year is 480 or over. Details of the award, its qualifications and the application form can be found here. The completed application form must be submitted on or before 10th October 2021.