Details

Created:

07 June 2017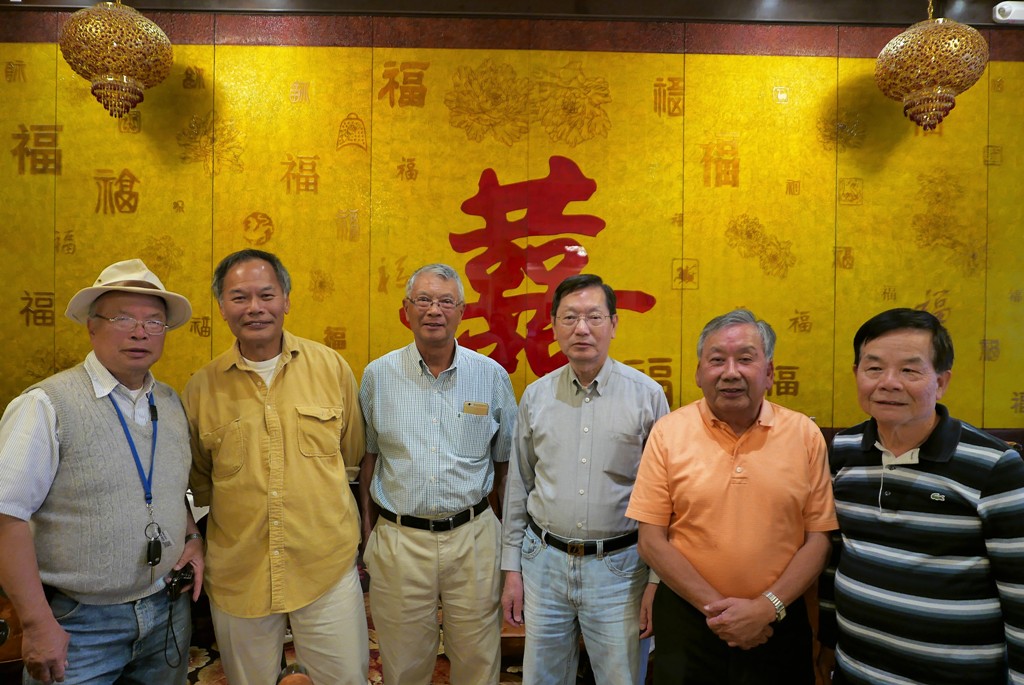 Brian Fung, Patrick Hsu, Philip Chai, Richard Chang, Joe Wei, Simon Tsang
June 4, 2017
Dear Classmates,
Photos from last night attached (Please click the image). So great seeing all of you and your better halves!! Thanks to Simon and Cecilia's visit, I got a chance to "re-unite" with Richard and Brian after I left Hong Kong 54 long years ago!! No way we would have recognized each other had we bumped into each other on the street. Thank you Richard for recommending the restaurant, good food and decent price!! Most important, the restaurant was comfortable, and wasn't too noisy nor crowded for our gathering!!
Well, Simon and Cecilia -- enjoy the rest of your stay in the Bay Area! I am available Tuesday and Wednesday and if Brian can drive to meet me somewhere near SF airport, I can take you and Brian to visit Monterey and Carmel-by-the-sea. Otherwise, we'll just have to wait until your next visit. Our winter months here is much milder than Toronto so it's worth considering!
Richard -- don't forget the Wah Yan gathering at Peter Sien's place come 7/23 Sunday afternoon with dinner afterwards. I will WhatsApp you the details once I have it.
Take care,
Philip