Class 1963
Articles and News of Class 1963
Click here and let us know if you are trying to find a member of Class '63; we will help you reconnecting with your classmates.
---
Details

Created:

30 October 2013
With just over one week before the 50th Anniversary Reunion, here is the reminder of the first event which is being held at the American Club starting at 5:30 pm on November 8. The whole reunion program and information can be found here and the latest list of attendees can be found here.
Details

Created:

30 August 2013
"Dear all,
     I am writing to express my heartfelt thanks for your generous support during this time of loss. Whether it is a beautiful floral arrangement or donation you sent to honour the memory of Denis, your presence at the visitation or funeral service, meant so much to me.
     Your sympathy and kindness during this difficult time for me is greatly appreciated, and words cannot adequately express my gratitude.
     Denis was a loving husband and his caring for others has touched so many hearts. He will be remembered forever.
     Thanks again, from the bottom of my heart.
     Lavina"
Details

Created:

24 August 2013
Many wahyanites went to the visitation and attended the funeral mass the next day. 
Please click the images to view the class photos.
Click here to view the video, "In Memory of Denis Yin".
We offer our deepest condolences to his loving wife, Lavina. 
Details

Created:

21 August 2013
"

It is with great sadness that I announce the passing of my beloved husband Denis on August 20, 2013. 
Denis is now resting at Highland Funeral Home, 10 Cachet Wood Court, Markham. Visitation will take place on Friday, August 23 from 4 to 9 pm.
Funeral mass will be held on Saturday, August 24 at 10 am at St. Gabriel's Parish Church, 670 Sheppard Ave. East, Toronto.
Reception will be held after the mass (location to be confirmed). In lieu of flowers, memorial donations may be given to the deceased family. 
Loving wife,
Lavina"
Father Deignan S.J. writes, " Thank you for sending me the sad news of Denis Yin's passing away  RIP.  
Yes , I remember him well as the Chairman of the Past Students Association of Wah Yan Kowloon.
I will remember him in my prayers. Please give my sincere condolences to his wife Lavina." 
Details

Created:

01 August 2013
(Updated 2013-10-30)
Reunion program and information can be found here.
---
Class of 1963 graduates will have the 50th anniversary reunion on 8-9 November 2013. Please visit the website at www.wyk1963reunion.com for more details about the programs.
Alumni graduated from other years are welcome to join the reunion and celebration too. If you want to join, please fill in the registration form and send to the organizer in accordance with the instructions as set out therein.
If you have any enquiries, please email to This email address is being protected from spambots. You need JavaScript enabled to view it.
Details

Created:

28 July 2013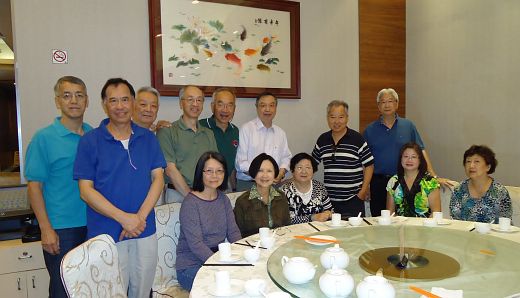 Please click here to see more pictures on Visitors in Town (Class of '63).
Details

Created:

28 November 2012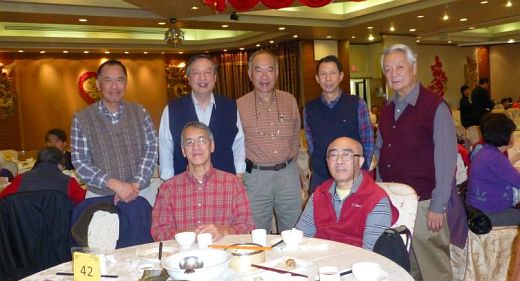 Click the image to see more photos.
Details

Created:

14 August 2012
Some of us attended the 2012 Wah Yan International Conference in New York on August 3~5.
Click here to view Tim Loo's photos at the end of the album.