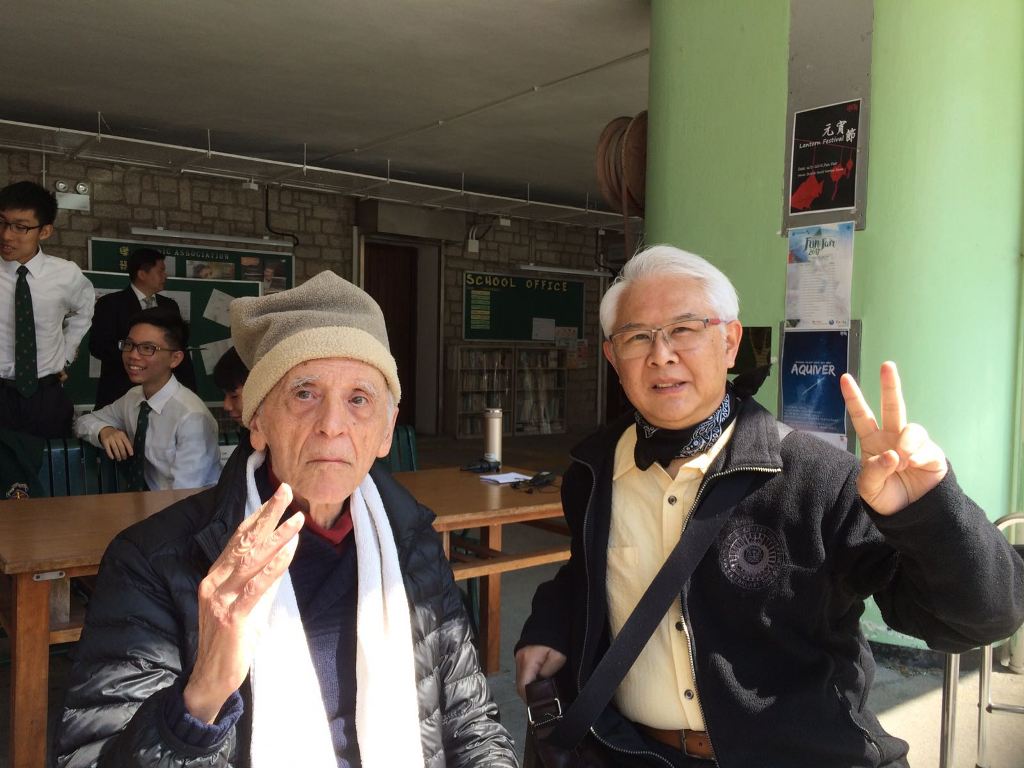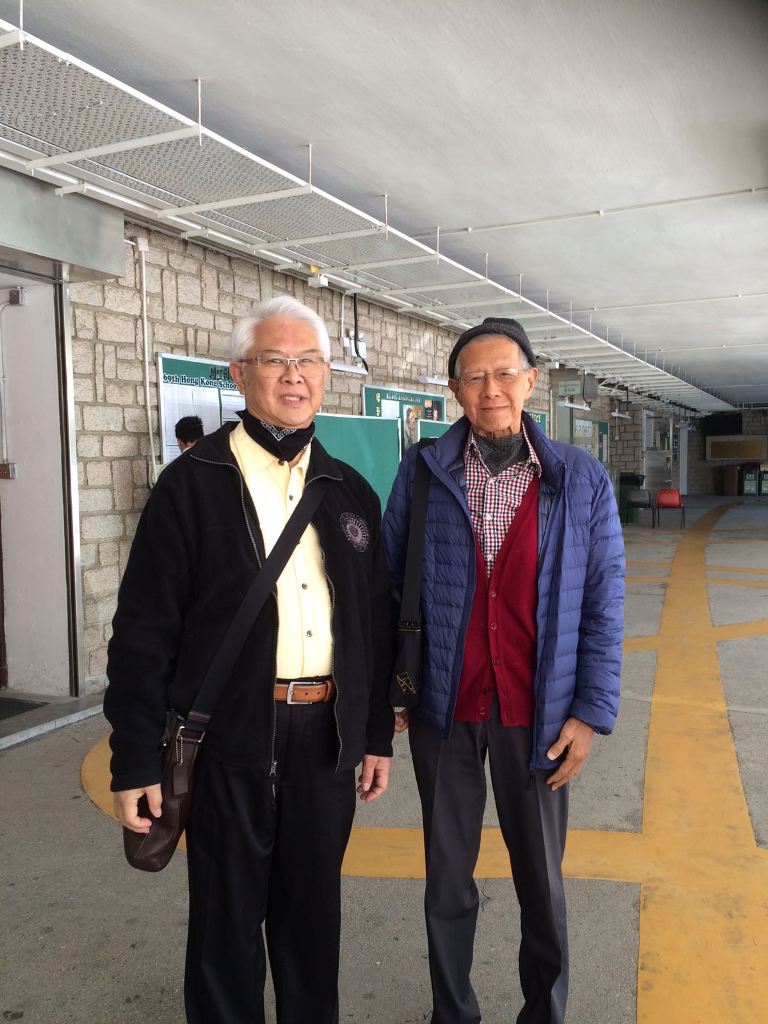 (With Fr. Naylor) (With Fr. Zee)
Larry Yip (67) reports,
"I went to visit WYK campus on Valentine's Day. It happened to be Photo Day and I got to meet all the administrative and teaching staff without having to make an appointment in advance. It was a beautiful morning. With the aid of a maid and a walker, Fr Naylor came downstairs to have a cherrful chat with me, sitting in the sunshine, fragile and weak as he might be. Fifty years had swiftly gone by while agile teen-boys of 1967 had turned into mature senior-citizens.
Suddenly, a metal sign attached to a bench caught my eyes: IN MEMORY OF MR FRANCIS KONG. "Prefect", I shouted to a laddie, "come take a picture for me, please". He did."
Click here to view more photos.