Details

Created:

21 June 2018
《On Father's Day in Donald Trump's USA》

On Father's Day in Donald Trump's USA,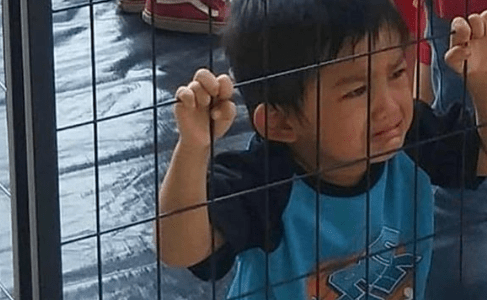 Fathers and mothers were handcuffed and carried away,
Leaving behind many children of very young age,
To be kept like animals in a cage.
President Trump enjoyed a gorgeous Father's Day,
Cheered by his wealthy sons and beautiful mate,
" Illegal immigrants should be prosecuted without delay,
" Zero tolerance is what I say,"
" Their children's pain is the price they pay,"
" For breaking the law in the USA! "
Our hearts go with the innocent children so detained,
Deprived of the tender care they need every day,
How many wounds have they sustained,
In such torturous state?
How long must they remain,
To suffer trauma and pain,
In Donald Trump's USA?

【After worldwide outrage and denunciation, President Trump today signed an executive order to end family separation. But for many of the detained young children, reality is still a nightmare, and the possibility of family reunion is remote and out of reach.】