Details

Created:

07 September 2021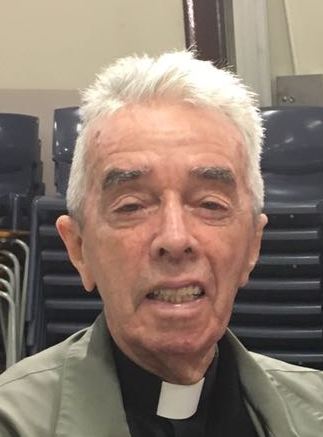 (From Joe Shum, WYHK '67)
With the passing away of Fr. Coghlan who was the youngest member among the more than a hundred Jesuit priests sent from the Irish Jesuit Province throughout the past century, it signifies the end of an era.
Since the first arrival of Frs. George Byrne and John Neary to Hong Kong in December 1926, for the next hundred years these dedicated educationists and learned men from faraway Ireland had contributed the prime of their lives to serve the people of Hong Kong, China, Malaysia, Singapore, and Macau. In particular, the two Wah Yan Colleges and Ricci HKU would not have been without their dedicated services, care, management, and intellect. In this particular forum group we are especially fortunate and grateful to have been personally guided and cared by them during our formative years.
As an earlier editorial devoted in the South China Morning Post of Nov 1976 on the occasion of the golden jubilee of the Jesuits in Hong Kong had noted: "When the two pioneers, Fr. Byrne and Fr. Neary, stepped ashore in Kowloon 50 years ago ... they may never have dreamed of the legacy they were to leave, ....". "Today, there are 39 Irish-born priests among the 60 Jesuits working here. Everyone of them has dedicated his services to secondary schools, universities, parishes, retreat houses, journalism or the field of human development. Regrettably, the Jesuits seem to be a dying breed. Not one priest has arrived here since 1960, and with less men now joining the priesthood, the final chapter in the Jesuit era in the Colony appears to be nearing its end."
The above was excerpted from an entire page in the SCMP 1976 editorial dedicated for the jubilee of the Irish Jesuits in Hong Kong. That was some fifty years ago. And sadly, now with the passing of Fr. Coghlan last week, they are all bygone now. To commemorate their dedicated contributions and intellect, I like to share with you herein a collection of Fr. Coghlan's essays, which he had written and published over the years while serving as a teacher, a headmaster and rector respectively of WYHK and WYK; as the warden of Ricci Hall; and as the chaplain of Queen Mary Hospital in Hong Kong. To be followed by that, are some more excerpts that I will quote from a book that records the Irish Jesuits Mission in Hong Kong between 1926 - 2006, quotations in the book that have to do with Wah Yan and Ricci HKU in particular. The book was commissioned in 2008 by the late Fr. Alfred Deignan, and authored by Fr. Thomas J. Morrissery S.J. - "Jesuits In Hong Kong, South China, and Beyond".