Details

Created:

20 November 2017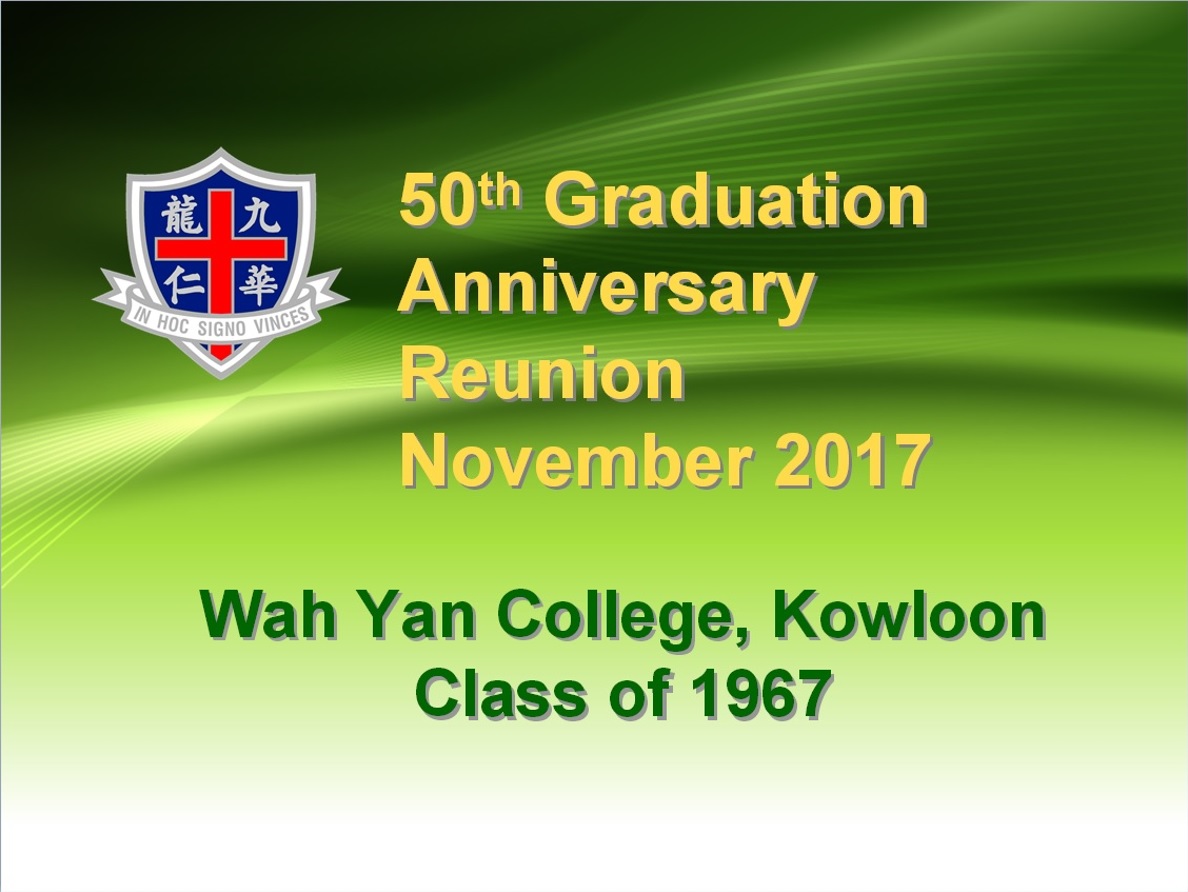 Click the image above to watch a slideshow video prepared for the reunion.
Click here to read the Introduction speech by MC Larry Yip at the Welcome Dinner.
Click here to read MC Larry Yip's speech at the Farewell Dinner.
A total of HK$500,000 has been donated by 67ers to the Wah Yan One Family Foundation at the Reunion. Cheque presentation is scheduled for Dec 9 at 5 PM in the Kowloon Bowling Green Club. Everyone is welcomed to come and share a drink.