Class 1978
Articles and News of Class 1978
---
Details

Created:

28 November 2017
From left to right: Class of '78 伍子峯, 蔡惠海, 李啟文('77), 郭健華, 董文忠。 李啟文 is the elder brother of Francis Lee 李啟德。
Details

Created:

26 November 2017
The following are some of Francis's achievements, awards and recognitions. One of them is from Fr. Naylor.
Details

Created:

13 November 2017
[ Four brothers in WYK: A record ] When Francis 李啟德 (R.I.P.) was in F5A, the eldest brother Joseph 啟文 was in F6B, the two younger brothers, Lawrence 啟正 in F3B and Elton 啟豪 in F2E..
Details

Created:

07 November 2017
Francis Kai Tak Lee 李啟德 ('78), passed away peacefully on Nov 5. The following is the funeral arrangement:
Place: Holy Cross Funeral Home
211 Langstaff Road East, Thornhill, ON L3T 3Z2
Nov 10 (Fri) 4-8pm 守靈
Nov 11 (Sat) 8:30am visitation, 10:30am mass followed by reception
WYKAAO will send condolences and donations (in lieu of flowers as wished by Francis and his family) on behalf of all WYK alumni here in Ontario. Here is the link to the funeral home.
Details

Created:

31 July 2017
Jimmy Hung 洪偉文 was in town for a short stay. Class of '78 alumni organized a welcome dinner (July 5 at 世外桃園) for Jimmy, catching up a lot of happenings in the past many many years. Back L to R - 馬逸德,黎奐謙,黎偉林,岑亦峯,陳啟成.Front - 鄺國雄,洪偉文.
Details

Created:

16 January 2017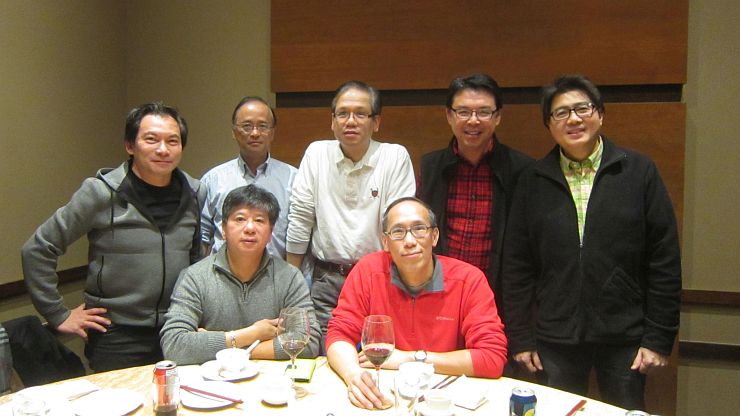 Class of '78 had a dinner gathering at Royal House on Saturday Jan 14, 2017. (Standing from left to right: Alan 鄺國雄, Raymond 簡文豹, William 黎奐謙, William 黎偉林, Esmond 岑亦峯; sitting from left to right: Kaiser 陳啟成, Jeffrey 馬逸徳)
Details

Created:

20 November 2016
Click here to see more pictures.
Details

Created:

14 November 2016
Congrats to Alan Kwong 鄺國雄 ('78) for being the recipient of ABNA Chinese Canadian Legend Award 2016. The main theme for this year's award is "Change with Change to Succeed". Alan's moving speech of how he came out from his life struggle to be what he is today also won him the "Best Speech" award for the evening gala. Being the youngest Wah-Yanite to have received the award, with former recipients (predecessors) Hon. Philip Lee 李紹麟省督 ('60), Dr. Tak-Wah Mak 麥德華博士 ('62) and Dr. Peter Chang 張培德醫生/律師 ('61), Alan was among the six recipients for the 2016 Award, and the Deputy Consul General Xu Wei 徐偉 was the presenter. Click here for a video message from the Prime Minister and here to see more pictures.
Details

Created:

31 March 2016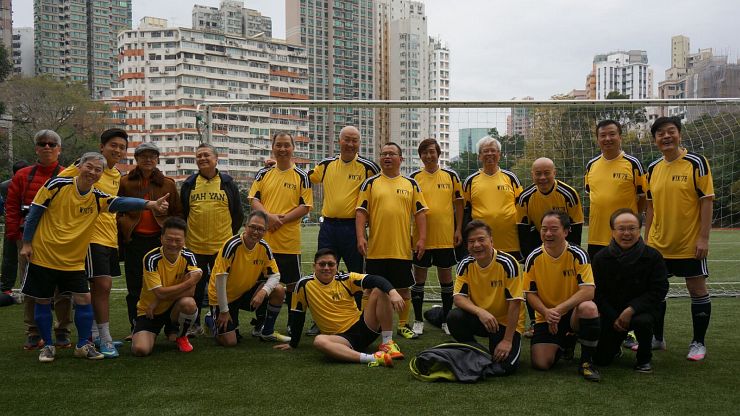 A reunion was organized, headed by Sonny Leung among others, for Class of 1978 on January 23, 2016. The program started with a friendly soccer match on the new turf in the WYK campus, followed by a full-house dinner. Due to a number of reconnections before the event, helped by the use of WhatsApp and other social media, the turnout was exceptional. View the pictures captued by Ricky Ng and Stafford Kung.