Welcome to our Special 1964 Web Section

This section contains articles submitted by classmates of 1964
- We love to share your latest news -
---
---
Details

Created:

12 July 2016
Peter Chow 周志榮 (2 March 1945 - 10 Jul 2016) passed away in Queen Elizabeth Hospital, Hong Kong. May he rest in peace.
On Saturday, July 2nd, he was trying to clear a drain on the outside wall of his building where he lived on the 1st floor. The 12-foot wooden ladder snapped and he fell on his head. The emergency 5-hour long brain surgery was of no avail. He remained in a coma and was attended by his wife, Barbara and the whole family until he passed away peacefully on Sunday, July 10. Deepest condolences to Barbara and the family. Funeral arrangements.
Click here to view an album of his Wah Yan days.
《悼亡友周志荣》 by Henry Woo 胡國亨
浮生千古幻,修短孰能測?
前朝猶共樂,今夕成永憶!
天意高難問,天道無從識。
一朝劫耗傳,風雲慘變色。
夜靜倚窗前,仰視長空黑。
悲風驟然來,忽感君魂側。
一聲吾去也,萬籟頹然寂。
魂誇汝歸來,告我將何即。
喚汝汝不聞,悼汝汝不戚。
去者如斯乎?存者長惻惻。
人生處一世,俯仰成陳跡。
前塵如電抹,亂愁相交織。
空山靈雨落,宿草隴頭濕。
情誼日月長,思念無終極。
茫茫天地寬,欲會何由得?
Details

Created:

26 June 2016
Good news from Australia - Philip & Magdalen won gold in the National Capital Dancesport Championship.
Here is what Philip has to say...
"We are thrilled to share the good news that we won Gold in the National Capital Dancesport Championship in Canberra for the events of Masters 3 (Aged 60+) Open Standard and Open Australian New Vogue yesterday.
We arrived at 8:00 am and the competition rounds (4 rounds each style) started after 10:30 am and the Finals were danced at 8:30 pm and 10:00 pm with a couple of hours' break. All up we were at the venue for over 15 hours. Quite an exhausting day but we were really happy that we had improved our results in the Australian National Championship in December last year when we won Bronze for Open Standard and Silver for New Vogue in the same age category.
You would remember that we won Gold in Canberra in the Masters 2 (Aged 50+) for Australian New Vogue and Silver in Masters 2 Open Standard in 2012. We also won Gold in the more prestigious Australian Dancesport Championship held in Melbourne for the years 2012 and 2013. These results were achieved in 2012 and 2013 at the prime of our dancing career. Winning Gold in both styles now at the twilight years of our lives, however, is more rewarding as we are now doing it for pleasure. "
Details

Created:

22 June 2016
We had our bi-monthly dinner gathering last night (Tuesday June 21). As always we had a great time. Food was just superb. Wish you guys were here...
Details

Created:

02 April 2016
發生了N次的 "兩月一次" 多倫多飯局, 每次飯後都影團體相, 為什麽? 不知道...
Details

Created:

29 February 2016
"昨天忽然想起兩句,人生於世,有若寄塵,把張德蘭這首歌重新填詞"... 陸慶奇
Click on the picture for the 張德蘭 "人生於世" 首歌. 留意歌詞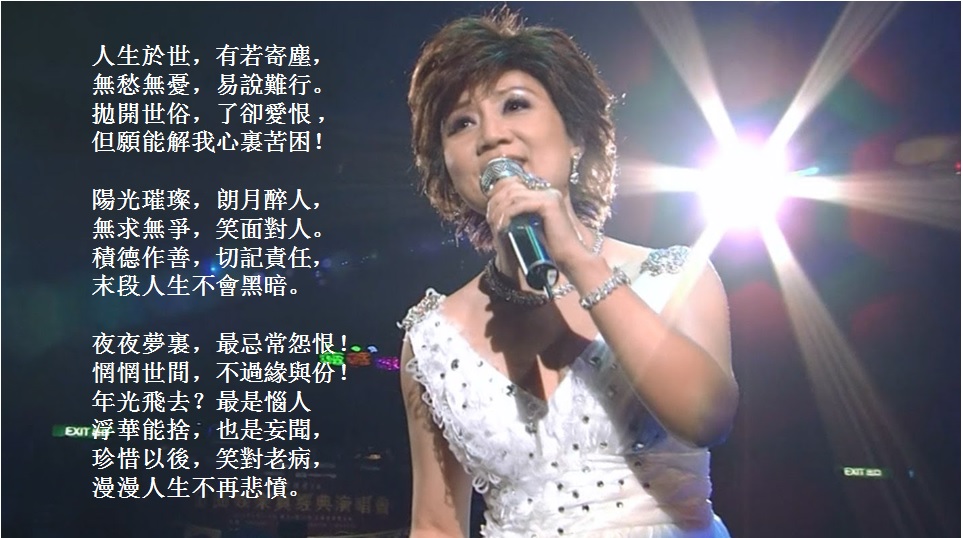 Details

Created:

18 February 2016
| | |
| --- | --- |
| | Launching of a new book -- written by John Wong |