Class 1971
Articles and News of Class 1971
---
Details

Created:

14 October 2016
Mr. Ho and Ms Chan were invited to attend the reunion of 68/69 from Oct 8-11 in LA. Pictures were taken in hotel and at Welcome Dinner of Southern California Chapters.
Please click http://gallery.wykontario.org/main.php to see the album.
[A big thank you to Don who spent hours picking us up to hotel on the steamy and at snail's pace highways ~ AH]
Details

Created:

06 October 2016
前言 今年暑假一家人旅遊北加州的紅木森林,途經三藩市與舊友們茶聚。我大發謬論,且用二大圓碟作示範,圓碟相互碰撞,鏗鏘有聲...
Details

Created:

21 September 2016
Please click Lawrence's portrait to his work and the titled book.
The book is a good read. Lawrence aims to raise US$10,000 with the book sale, net of costs, to donate to World Vision Hong Kong for their Child Education Sponsorship programme.
Details

Created:

29 August 2016
Class of 71's 45th Anniversary Homecoming and Reunion is going to take place in Hong Kong this year (Nov 4 to Nov 9). Here are the Program Overview & Registration Form, and the Program Details.
Details

Created:

21 May 2016

Johnny 方澈 Ignatius 莊德仁 Robert 顧㬌耀 Fred 葉柏年 Anthony 李榕權
Edmond 黃均明 Mr. Ho
Returning from a pilgramage to Quebec City Holy Door, Robert Ku stopped over in town. He met with some locals at a dim-sum brunch organized by Edmond Wong at Shangri-La, Markham on Saturday, May 14. It lasted nearly 3 hours over interesting stories of their second generations.
Please click the image to view more photos.
Details

Created:

16 March 2016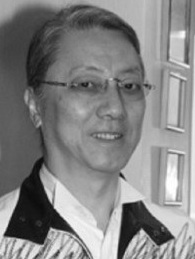 (5C)
黎繼明
於本月三日凌晨在家中因胰臟癌逝世,終年61歲。追思會已定於廿二日於將軍澳靈實路一號基督教靈實協會禮拜堂舉行,並舉行安息禮,隨後於哥連臣角火葬場舉行火葬。
Details

Created:

02 March 2016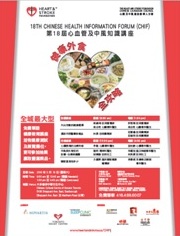 18th CHIF in Manderin and Cantonese by The Heart and Stroke Foundation Chinese Canadian Council will be held on Saturday, March 19, 2016 at Chinese Cultural Centre of Greater Toronto.
Dr. Joseph Chu (71) will be one of the speakers.
For details, please click the flyer.
Details

Created:

19 February 2016

F5_Class of 1971
岑建成 陳柏齡 温振理 黄楚濱 李宗漢 周錦昌
黃楚濱科學家所服務的藥廠,Bristol-Myers 發明了一種新葯,醫心臟病。派黃同學到LA 來開會,向醫生學院派們解釋一番。新藥在白老鼠身上試過,希望醫生用在人身上試試。
受香港同學所託,Pius 找到了溫振理, 此君「潛伏」在LA Dodger Stadium 附近幾十年。
黃,溫二同學知識淵博,溫文儒雅。我的同學,人人才俊。
岑建成,周錦昌,李宗漢和我參加了晚餐聚會。
席間,我幫多倫多黃昆明同學問溫振理曾記否?中一開學,老師召同學上來彈鋼琴,溫兄彈一首 Santa Maria 嚇到黃昆明打冷震。溫兄笑答,"仲記得?真有心。"溫兄提一趣事,也是屬於「仲記得」。話說神父老師每天抽考英文單字。有一天,那些字不從書本上出來,神父拿著張英文報紙考學生。結果人人肥佬,僅有劉悦鴻同學全中!溫兄還記得是'toxic, technique。' 我說,"toxic 我會,technique 有問題。我中一半。"
飯後,我邀請大家到舍下繼續聊天,并在鴛鴦荷花圖前拍照留念。
盡地主之誼,我表演了「朗誦」。朗誦
【徵婚】
一文。此文完全失敗,千人傳閱,未得淑女。
因為主角在場,「朗誦」笑到黃,溫人仰馬翻。
同學們相談甚歡。每人都答應, 今年十一月,九華七一届四十五週年慶祝大會重。