Class 1971
Articles and News of Class 1971
---
Details

Created:

29 June 2015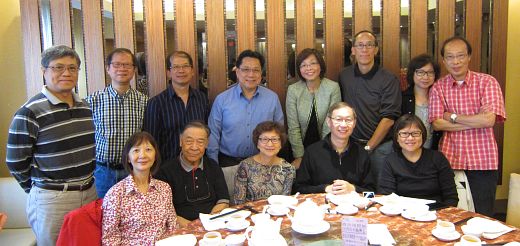 Pancras Wong ('71) is in town and having a mini-reunion of Class '71 at Wino #49. A lunch was organized two days later with spouses present, and some WYKAAO members attended too.
Details

Created:

28 June 2015
Pancras and Mr. Ho were invited to attend to a Spanish Dinner and Wine, theme of the 49th Wino Monthly meeting of WYKAAO, on Friday, June 26, at Mon Sheong Court Scarborough dining room. Sammy and Edmond are members of Wino. Simon, Fred and Joe were also present for a very enjoyable evening.
Through Tim Kwan (67), Chairman of Mon Sheong Foundation, the dinner was prepared by Master Chef, David Wong (64), the Immediate Past President of WYKAAO.
Details

Created:

02 May 2015
 
Lunch at Chariot Club on May 2, organized by John Chan, during the annual visit of Chris Leung of Brisbane, Australia.
Details

Created:

19 January 2015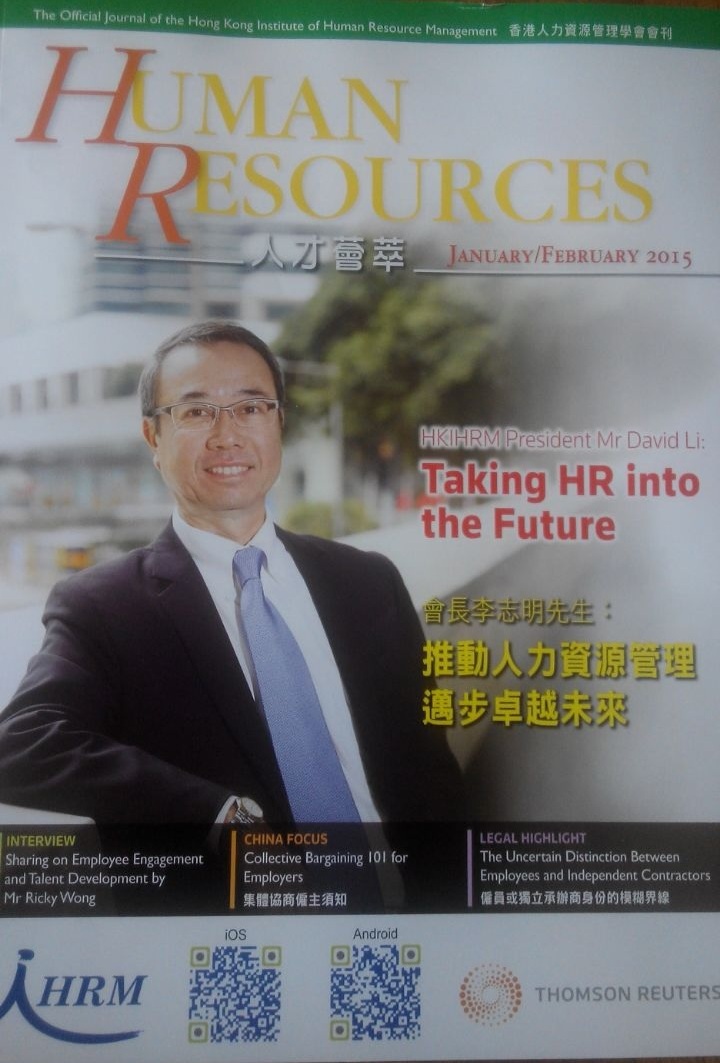 Congratulations to David becoming
President of HK Institute of Human Resources Management.
Details

Created:

03 January 2015
Kneeling from the left : 陸家冕, 何肇鏗,李允能, 黃楚濱,錢乃驥 
Standing from the left: 張炳鑫,何沛樹,梁錦明,趙贊天,黃文德,陳家禧,李志明,陳志賢, 陳耀彬,黃國雄,梁梓堅
[Lunch arranged by 陳家禧 on Saturday, 2015.01.03, at the Chariot Club, Central for Johannes and Pancras.  Please click here to view more photos by David Ho.] 
Details

Created:

10 December 2014
Wai-Ming Li (HKWY 72) and Peter Leung (HKWY 54) organized the happy dinner.  Attending were James Tong (65), Eric Yew (62), Matthew Lau (79) and three 71ers. 
Details

Created:

07 December 2014
 
Terence took 5 photos at the dinner and they are now in the Gratitude Dinner album.  Please click the image to enjoy them.
Details

Created:

17 November 2014
Laoshis and Shimus as well as the company all had an enjoyable dinner organized by John Chan on November 16.
Pius Lee and Andrew Kam Cheung Lung (70, L4 standing) from the States are visiting. 
Please click the image to view the photos taken by Mr. Leung Kim Ping.