Class 1971
Articles and News of Class 1971
---
Details

Created:

07 February 2016
猴年馬月日日好
年晚新春事事佳
順順利利財源進
境象欣欣復和諧
心平氣和多福壽
想見明月得雲開
事理通達人歡暢
成就斐然聲譽來
Details

Created:

12 December 2015
Snake Soup Dinner organized by John Chan at 証卷經紀協會會所 on December 12; wine provided by Bernard Yip; photo by Terence Leung.
Details

Created:

22 November 2015
Dear all,
We had lunch with Chan Sui Man at the Chariot Club today.
Sui Man is a Buddhist and only takes seafood and vegetables. He also practises Chinese medicine and has referred John  to a good traditional Chinese doctor.
We are pleased to see him in good spirits.
Regards
Terence
Details

Created:

05 October 2015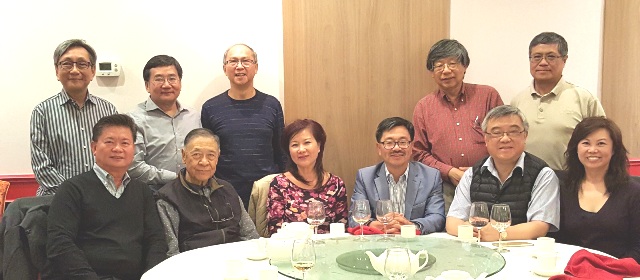 [Please click the image to view the happy moments.]
On 02 Oct,2015, at 9:32 PM, David S. Ho wrote:
各位同學:
多城華仁71屆舊同學聚餐如期準時在十月二日晚七時在君臨天下中餐館舉行,Edmond先在地鐵站接了我及女友Kiri六點多早到,Fred葉柏年第二批到場,其他同學如兩位阿Joe及Anthony等也陸續在七時許入坐。除了Sammy因為另有約會要跑兩場遲到參加外,何Sir也在七點半前到達,先酒過兩巡,繼而上菜開飯。
Details

Created:

06 September 2015
作家董橋談回憶:
「人不要亂採記憶的果實,怕的是弄傷滿樹繁花。有些記憶刻得像石碑,一生都在;有些記憶縹緲得像煙水,似有似無;另一些記憶卻全憑主观意願裝点,近乎杜撰,弄得真實死得寃枉,想像活得自在,而真正让生命豐美的,往往竟是遣忘了的前塵影事。那是潛蔵在心田深处的老根,忘了澆水也不会乾枯。」
華仁書院的記憶是潛蔵在心田深处的老根,忘了澆水也不会乾枯。
前言
親愛的朋友,承蒙同學愛護,不嫌我文筆粗俗,有失斯文。囑咐我為七一界校友2016年重聚寫第一篇文章。務求拋磚引玉,引起共鳴。我膽戰心驚,多日來不知如何下筆。突然間,腦袋靈光閃動......
隨想
我單獨坐在廣州「天河書城」的星巴克內,剛剛買了一本中國幽默大師林語堂「吾國與吾民」的散文書,我無心翻讀。八十九十後的美女從身邊經過,對我毫無影響。我盤算著如何為文章「開波」。
我的眼睛緊盯著星巴克的「logo」。霎時間,那綠色圓圈在轉動,一幅幅相片在我眼中浮現,Fin 叔與我;謝師宴;畢業集體照;籃球比賽;野餐燒雞翼.......那星巴克美人魚不停地轉,越轉越快。四十五圈轉完再轉四十五圈,毫無停頓下來的跡象。
Details

Created:

24 August 2015
Members of Class '71 at the Celebration Dinner for Mr. Ho's 80th Birthday. Click here to see more (pictures provided by Edmond Wong).
Details

Created:

12 August 2015
Please click here to view the picnic album.
Details

Created:

17 July 2015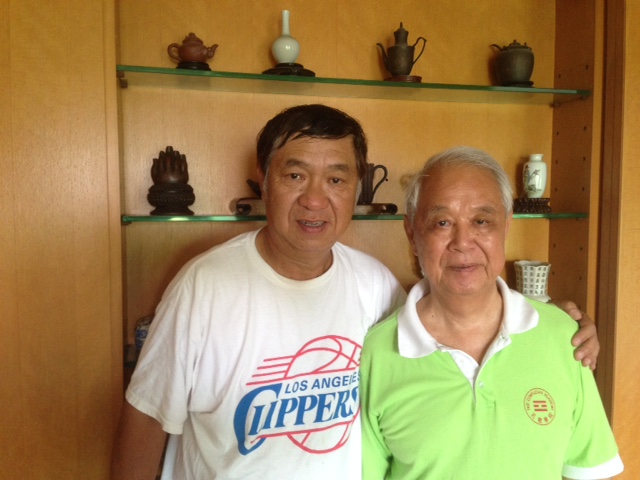 With Kong Shiu Loon (53)                                    With Paul Shiu Hoi Ping (69)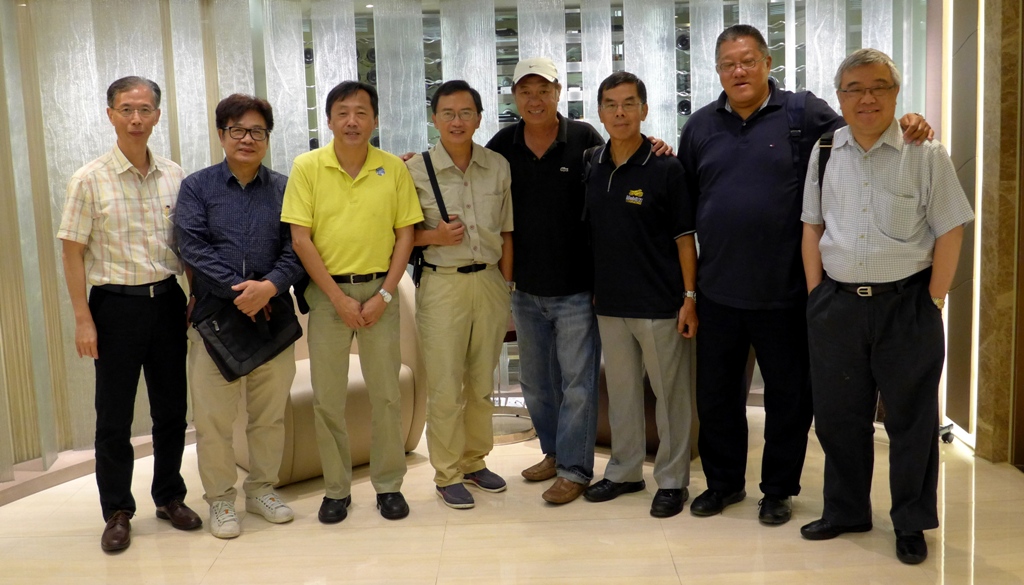 Lunch at Chariot Club arranged by John Chan