Details

Created:

14 September 2010
Classmates are organizing a reunion for the Kowloon Wah Yan class of 1970 to be held on December 18th in Hong Kong. For further details, please contact the Chair of the Planning Committee This email address is being protected from spambots. You need JavaScript enabled to view it.(based in Hong Kong) or This email address is being protected from spambots. You need JavaScript enabled to view it.(based in Vancouver).
Details

Created:

02 September 2010

On Friday, August 20, 2010, our flight to LA was delayed for more than 2 hours.  Gus was waiting to take Peter/Lana Wong and Ms Chan to San Gabriel Hilton where the Conference was held.  David Ng Tai-wai (WYK 63), who was in my Form 1D class in 1959, was also at the airport to give me a ride.  We met only once in Hong Kong after his graduation and he could not attend the conference.  He wanted to make use of the long drive to update me on his career path. On the way, he drove me around the huge plant of Northrop Grumman Co. near the airport where he worked.  At the hotel, David had to say good-bye because Patrick Young (WYK 60) from Singapore had been waiting to take me to dinner where Philip Lee (WYK 60) and the Cheetahs had been waiting.
Details

Created:

28 August 2010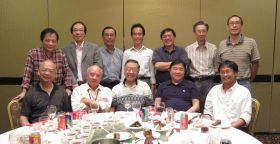 In the August Board Meeting, we celebrated Ho Sir's birthday. We were joined by our distinguished guests, the Honourable Philip Lee (60) and his brother Robert (58). Click here to see more pictures and click here for a short video clip.
Details

Created:

26 August 2010
Thanks to Gus Yeung (66), we can share a few video clips taken during the Wah Yan International Conference 2010 (August 20-22) in Los Angeles. There are a few clips on the registration/reception before the Gala Dinner. We can also see the performance by Philip Lee (60) and our very own director Sonny Sie (60). Click the picture to enjoy!
Details

Created:

24 August 2010
Eric Li (95), one of our directors, is leaving Toronto for the Middle East to start his challenging career in the academic field. Eric has been an active oragnizer and participant of our functions since he moved to Canada back in 2008. Best wishes to him and his family! We are all eager to hear from him as he will be corresponidng to us once he settles down.
Details

Created:

21 August 2010
A short version of the History of Wah Yan College Kowloon (English narration by Peter Au Wai-lam) was shown at Wah Yan International Conference 2010 in L.A. on Saturday, August 21.  Here is the full version.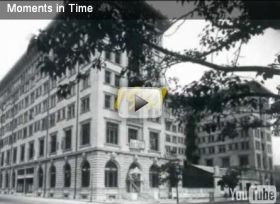 Details

Created:

15 August 2010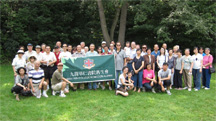 We had a great BBQ picnic in Serena Gundy Park at Leslie and Eglinton on Sunday, August 15.
We invite you to click the picture to view our album and click here to view the video.
Details

Created:

14 August 2010
A welcome dinner for Philip Lee and the Cheetahs was held on Friday, August 13.
There is a report from 世界日报.
[Source: Albert Young (62), Co-Chair; Eric Yew (72), committee member]
Details

Created:

04 August 2010
The Annual General Meeting of Way Yan One Family Foundation was held on July 28, 2010.
Here are the Chairman's Report and the audited accounts ending 31st December 2009.
Details

Created:

28 July 2010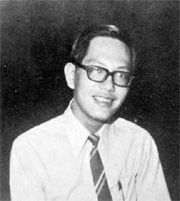 [Wah Yan College Kowloon has an excellent Mathematics programme.  It is because WYK has had the service of very talented Maths Head teachers.  Mr. Lai Chun Pong (1971~1995) was one of them.  He is residing in Australia and will be going to attend IC2010.]
"Hi, dear students, I hope you still remember me. I am Lai Sir, whom you endearingly nicknamed as "Maths Chai" since I joined Wah Yan College, Kowloon in 1971.
After working for two years as a tutor in the Department of Mathematics, the Chinese University of Hong Kong, I applied for a Maths teaching post at WYK. That year the School Principal was Fr Reid, and the Assistant Principal was Mr A Ho.  Mr Ho regarded my application for a teaching post in WYK with suspicion.  He found it hard to believe someone teaching in a university would be interested in applying for a teaching post in a secondary school.  But at that time, he said WYK was in need of a Mathematics teacher.  He gave me the job on condition that I could obtain a good testimonial from the Department Head in the Chinese University within the next couple of days.  After submitting the necessary document, I joined the teaching team of WYK on 6th Sept., 1971.