Class 1962

---
Details

Created:

28 August 2014
Yondani Butt (62) passed away on 28/08/2014 in Zhuhai, China.
A memorial service will be held on Monday, 1st September from 9:30 to 11:30 am at: 
珠海殯儀館: 嵩山廳
地址 : 珠海拱北粵海中路2075號 (合羅山墓園對面)
電話 : +86 756 888-5883 / 888-1444. 
Another service will be held on Thursday, September 4 afternoon at: 
世界殯儀舘有限公司 Universal Funeral Parlour Co., Ltd.
紅磡暢行道10號 10, Cheong Hang Road, Hung Hom
Kowloon, Hong Kong
Tel : 2362 4331
++++++++++++++++++++++++

Yondani Butt was born in Macau. He holds a Ph.D. in chemistry on which subject he has published numerous research papers.  As founder of Symphonie Canadiana, he had led the orchestra on major tours throughout North America. In addition, from 1983, he held the position of Resident Conductor of the Victoria International Festival, creating the highly successful Concerti Extravaganza series, for which he conducted more than 23 concertos in six weeks. Frequently in demand as a guest conductor, Butt has recorded and performed in the US, Canada, Lantin America, Asia and Europe.
Details

Created:

28 August 2014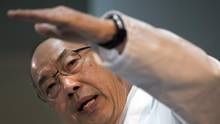 How Tak Mak connects the dots to make medical breakthroughs
Shelley White
Special to The Globe and Mail
Published Friday, Aug. 22 2014
 
When it comes to scientific discovery, Tak Wah Mak is an undisputed rock star.
The world-renowned Canadian scientist and researcher has devoted his life to unravelling medical mysteries in the areas of virology, immunology and cancer metabolism. His brilliant career has been punctuated by breakthroughs, including the discovery of the Holy Grail of immunology – the T-cell receptor – in 1984.
Details

Created:

25 July 2014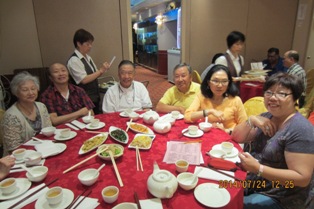 Joe Wai Ka-Hing and his wife Nancy had lunch with 62's and 63's on July 24 at Landmark Restaurant on Victoria Ave.  Topics are health issues, cruises, reunions and on how they enjoy their days.  Mr. Ho was invited to join the happy gathering.
Please click the image to view more photos.
Details

Created:

22 June 2014
Congratulations to Alex Mak who is now a member of 70+ Club.
He writes, "Dear all,
Since 17th June was my 70th birthday, I had "conveniently" scheduled our June gathering as a dinner on that date and shamelessly asked everyone to show their support to make it into an occasion to remember and cherish. My wish came true mostly because of the generosity of my two sponsors David Koo and Michael Leung - without whom the event would never have been the same. Thank you both from the bottom of my heart. True friends indeed.
Enough said - just click the image to view the photos and share our happiness on that most memorable evening !
Thank you everyone for participating and making it into such a huge success !  
My warmest regards to your all,
Alex"
Details

Created:

23 May 2014

Dear all,
The May monthly gathering was held today and we were happy to welcome back Bill Mok from Australia and Chris Liang Kit from California to join us !
A happy time was had by all as usual and here are the photos taken during our lunch.
Best regards,
Alex

Please click the image to view the album.

Details

Created:

11 April 2014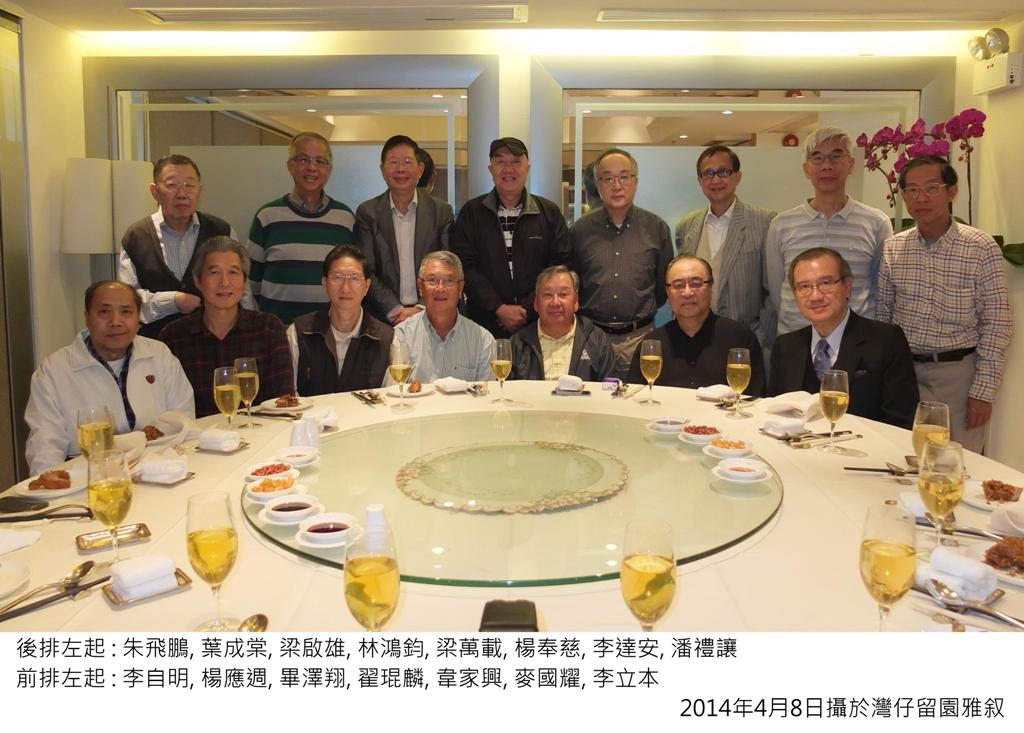 Alex writes, " On Tuesday, 8th April, we hosted a lunch to welcome Philip Chai and Joe Wai on their visits to Hong Kong.  As usual, a most happy time was had by all as witnessed by the photos taken during the event."
Please click the image to view the album.
Details

Created:

28 February 2014

Kwok Wing Kee (1962 F5A) passed away in New York on Wednesday, 26 February, 2014 evening from complications related to his heart surgery.  He was resting quietly at the time.
"We will all miss Wing Kee Kwok 郭頴基, a generous and loving person. A great architect and a great student at Wah Yan. May he rest in peace." -- Robert Shen (62)
WYKAAO Forum    In Memory of Kwok Wing Kee Album     http://wingkeekwok.blogspot.ca/

Details

Created:

28 February 2014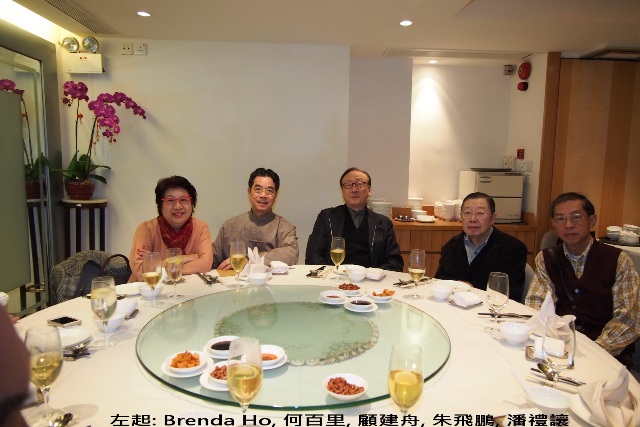 Please click the image to view the album.