Class 1962

---
Details

Created:

23 May 2014

Dear all,
The May monthly gathering was held today and we were happy to welcome back Bill Mok from Australia and Chris Liang Kit from California to join us !
A happy time was had by all as usual and here are the photos taken during our lunch.
Best regards,
Alex

Please click the image to view the album.

Details

Created:

11 April 2014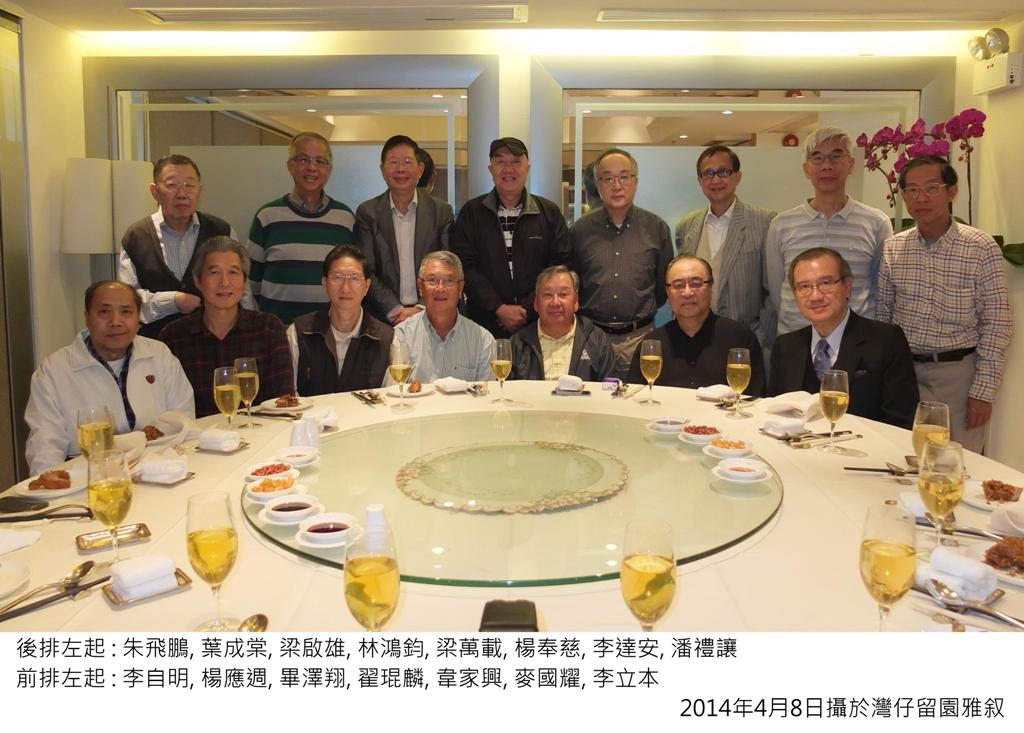 Alex writes, " On Tuesday, 8th April, we hosted a lunch to welcome Philip Chai and Joe Wai on their visits to Hong Kong.  As usual, a most happy time was had by all as witnessed by the photos taken during the event."
Please click the image to view the album.
Details

Created:

28 February 2014

Kwok Wing Kee (1962 F5A) passed away in New York on Wednesday, 26 February, 2014 evening from complications related to his heart surgery.  He was resting quietly at the time.
"We will all miss Wing Kee Kwok 郭頴基, a generous and loving person. A great architect and a great student at Wah Yan. May he rest in peace." -- Robert Shen (62)
WYKAAO Forum    In Memory of Kwok Wing Kee Album     http://wingkeekwok.blogspot.ca/

Details

Created:

28 February 2014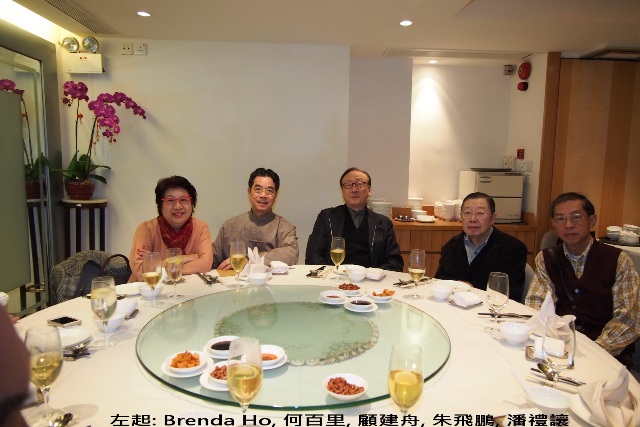 Please click the image to view the album.
Details

Created:

21 December 2013
Dear Friends,
As the Holiday Season is upon us, we find ourselves reflecting on the past years and treasure our relationship with family and friends. I greatly value the close bond we have and look forward to continuing this spirit in the years ahead.

May the New Year find your home filled with joy, your heart filled with love, and your life filled with laughter.
Merry Christmas and a happy and Prosperous 2014.

Warmest regards,
David
Details

Created:

21 September 2013
Dear all,
After the Summer break during which we skipped our monthly gathering (Jul/Aug), monthly gathering resumed with a lunch on 17 Sept. Although it wasn't well attended by our standards (14), it was nevertheless a very joyous occasion with lots of chat and laughter after not seeing each other for over 2 months. Happy viewing !
All the best,
Alex
(Please click the image to view more photos.)
Details

Created:

11 July 2013
Peter Wong arranged a lunch with some class members on July 10, 2013 when Kevin and Edith Tong were in town.  Mr. Anthony Ho was invited to join in the fun.
Kevin briefed his meeting with Tak Mak in layman language on Tak's cancer breakthrough.  A lively discussion on how to stay healthy in exercises and how to stay happy doing voluntary services for seniors in homes.  Paul meets with Mrs. Choy, wife of Choy Sir, regularly.  There was also talk on the upcoming gathering in Hong Kong next year.
The couple left for home the next day.
Please click here to view the album.
Click https://www.youtube.com/watch?v=3RaARHnWsnA&feature=youtu.be
for what Mr. Ho considers the best closing remarks of functions he has attended.  Go to the end and have a laugh on Kelvin's interpretation of Wah Yan Spirit in Chinese.