Class 1962

---
Details

Created:

28 February 2014

Kwok Wing Kee (1962 F5A) passed away in New York on Wednesday, 26 February, 2014 evening from complications related to his heart surgery.  He was resting quietly at the time.
"We will all miss Wing Kee Kwok 郭頴基, a generous and loving person. A great architect and a great student at Wah Yan. May he rest in peace." -- Robert Shen (62)
WYKAAO Forum    In Memory of Kwok Wing Kee Album     http://wingkeekwok.blogspot.ca/

Details

Created:

28 February 2014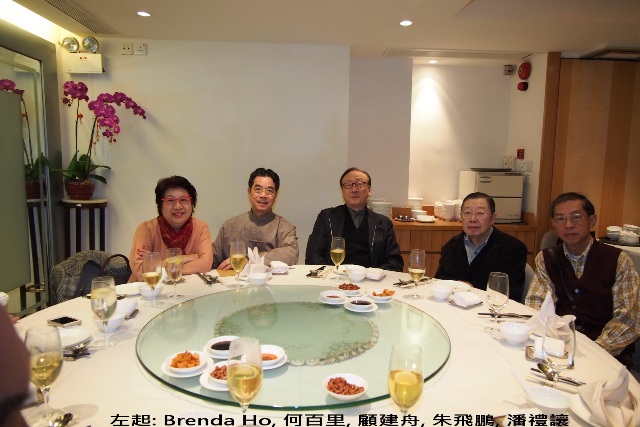 Please click the image to view the album.
Details

Created:

21 December 2013
Dear Friends,
As the Holiday Season is upon us, we find ourselves reflecting on the past years and treasure our relationship with family and friends. I greatly value the close bond we have and look forward to continuing this spirit in the years ahead.

May the New Year find your home filled with joy, your heart filled with love, and your life filled with laughter.
Merry Christmas and a happy and Prosperous 2014.

Warmest regards,
David
Details

Created:

21 September 2013
Dear all,
After the Summer break during which we skipped our monthly gathering (Jul/Aug), monthly gathering resumed with a lunch on 17 Sept. Although it wasn't well attended by our standards (14), it was nevertheless a very joyous occasion with lots of chat and laughter after not seeing each other for over 2 months. Happy viewing !
All the best,
Alex
(Please click the image to view more photos.)
Details

Created:

11 July 2013
Peter Wong arranged a lunch with some class members on July 10, 2013 when Kevin and Edith Tong were in town.  Mr. Anthony Ho was invited to join in the fun.
Kevin briefed his meeting with Tak Mak in layman language on Tak's cancer breakthrough.  A lively discussion on how to stay healthy in exercises and how to stay happy doing voluntary services for seniors in homes.  Paul meets with Mrs. Choy, wife of Choy Sir, regularly.  There was also talk on the upcoming gathering in Hong Kong next year.
The couple left for home the next day.
Please click here to view the album.
Click https://www.youtube.com/watch?v=3RaARHnWsnA&feature=youtu.be
for what Mr. Ho considers the best closing remarks of functions he has attended.  Go to the end and have a laugh on Kelvin's interpretation of Wah Yan Spirit in Chinese.
Details

Created:

18 June 2013
Mak Tak-Wah is in the news on a "sharpshooter" drug to prevent cancer growth and it is ready for human testing.
Please click the image to read the news on Toronto Star.
Details

Created:

15 June 2013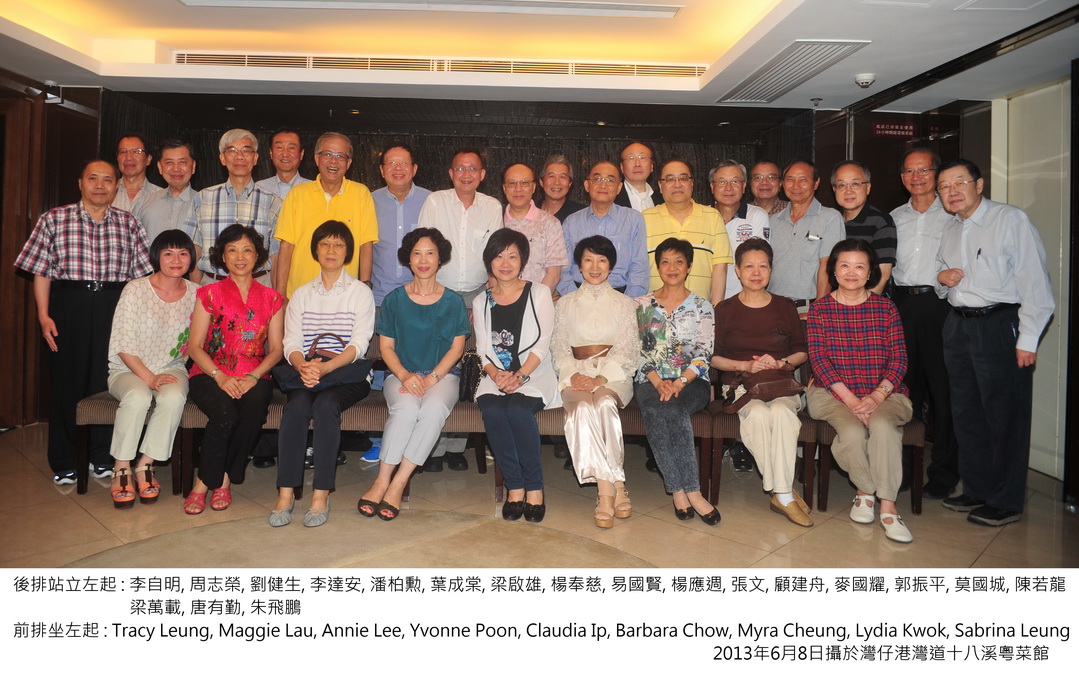 Dear all,
Our June gathering for hotpot dinner took place on Sat 8th June and resulted in a record breaking attendance of 28 - strictly WYK alumni and wives !
Maybe the great turn-out was due to the fact that we shall have no more group gatherings until Sept ? 
Regardless, another marvelous evening to be added & cherished in all our fading memories ! Enjoy !
Best regards,
Alex
(Please click the image to view the album, thank you.) 
Details

Created:

31 May 2013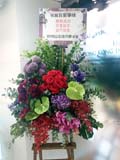 "Pls be advised that David Koo's office has already arranged & delivered a Floral Arrangement (pls click the image) on behalf of all WYK62's to the Gallery to wish our Master Ho Pak Lee (WYK63) every success in his on-going personal exhibition which opens on Kowloon side today with a Cocktail Reception. 
'祝賀百里學棣  畫展成功  丹青妙手  名門百里  WYK62全体同學敬賀'    Best regards,    Alex"