Class 1965
Articles and News of Class 1965
---
Details

Created:

16 September 2014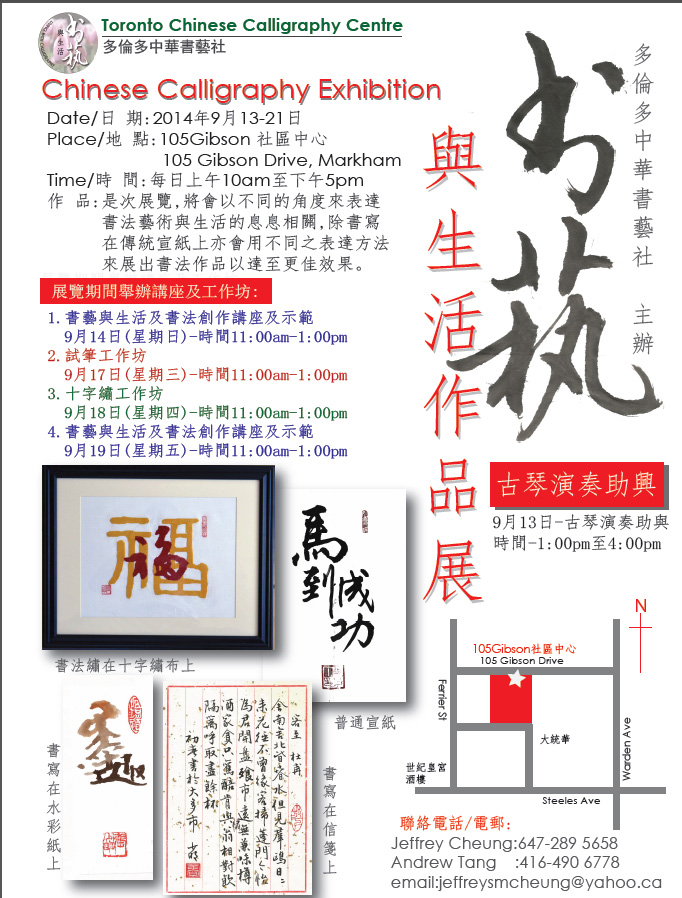 You are invited to the Chinese Calligraphy Exhibition where Andrew Tang (65), secretary of WYKAAO, has some of his works on display. His wife, Catherine, shows 2 pieces of cross-stitch embroidery of Chinese calligraphy.  Please click the image for details and photos.
Details

Created:

06 August 2014
去年十月,六五同學暨十一旅童軍,李平章、何芃芃、張叔千、馮康泰、鄧偉燊、與其他親友,由康泰領隊遊四川。

在四川成都集合,部份成員提早到達,參觀武候祠,在隔壁錦里之三顧園酒樓喫午飯,品嚐特色菜肴「新錦囊妙計」、「火燒赤壁黃魚」、「關公骨」、「號角聲聲」、「草船借箭」、餃子、擔擔麵等,飯後遊杜甫草堂。

翌日正式開始團隊行程,參觀熊貓基地、都江堰、青城山、寬窄巷子、金沙遺址、三星堆、上峨嵋金頂、下樂山大佛、飛九寨黃龍、爬四千米山凹、遊黃龍彩池、九寨山水、大足石刻、回重慶後,便各奔前程。 附沿途相片,以供查閱。
Details

Created:

24 July 2014
Tony Fong with IBM in Shanghai for years has been in town for a month with his family.  He treated his classmates and his Form 1A Form-master, Mr. Ho, to breakfast in Markham on Thursday, July 24, before heading back to work the following week.
Please click the image to view more photos.   
Details

Created:

05 June 2014
TAM Wing-Biu organized a mini-reunion dinner at the Fulam Restaurant near Laichikok MTR Station on May 20th at 7:00 pm - there were about 26 of us attended. Leslie complimented the dinner with 7 bottles of wine, making his head spinning the next day when writing the email, said by Lim-Ming.
Regis took those nice photos (click here to see). The mini-reunion was attended by Leslie & Helena Chang; George Chow & Junior; Hugh & Carrie Choy; Chui Lim-Ming & Annie; Chung Yu Kwok; John Ho; Brendan & Elaine Lai; Albert Lee; Frankie Lee; Adrian Leung; Vincent Leung; Regis & Virginia Lo; Joe & Teresa Pang; John Shek; Norman So; Tam Wing Biu & spouse; and Wong Pak Lun.
Details

Created:

04 June 2014


Congratulations to Andrew, Secretary of WYKAAO, who keeps all our functions and meetings in order.
His "little girl" in Coquitlam, BC, got married on May 31st.. 
Details

Created:

10 April 2014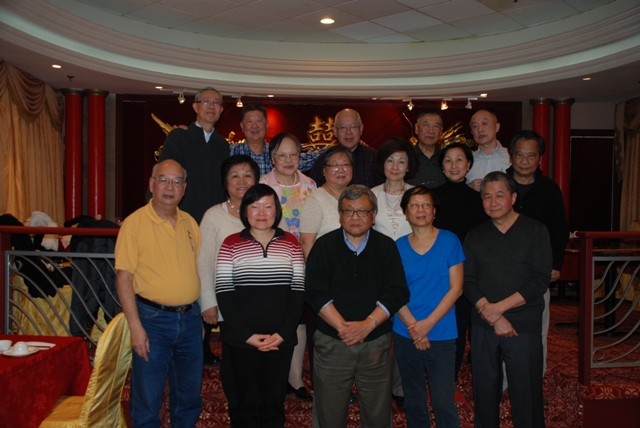 Class of 65 in Toronto hosted a dinner for Lydia/MinKang Cai and Margaret/BonBon Hu on 2014/04/10.  John Fung brought along 2 reds to pair the food nicely drawn up by Andrew Tang.  Mr. Anthony Ho was invited to enjoy the happy gathering.
Details

Created:

26 March 2014
"Thanks to Regis for organising this reunion.
We had a happy time chatting in the morning restaurant, a walk in windy Cheung Chau and later a sumptuous BBQ suckling pork in Sun Dou Kee." __ Adrian Leung
Please click the image to see more pictures.

Details

Created:

26 January 2014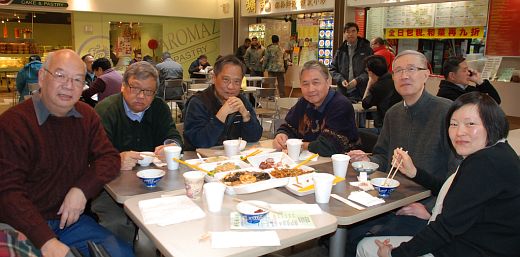 年近歲晚,幾位六五同學,提早在集友商場食肆團年。
Details

Created:

30 November 2013
ATV Hong Kong Loving Hearts 2013 Campaign
ATV 2013 十位感動香港年度人物之一:梁子正醫生

2006年開始,梁子正醫生每年帶領十多名兒科醫生到雲南,培訓當地婦產科人才,並捐­贈設備予醫院,大大增加嬰兒出生存活率;此外,梁醫生亦十分關心貧苦人士,自91年開­始,他每星期也會進行義診,並將所得津貼成立醫療診斷基金,幫助更多有需要的人。
Details

Created:

11 November 2013
Herewith below is the summary of discussion at the first preparatory luncheon held on Monday, the 28th October 2013 in Hong Kong. Few photos were taken and attached (please click) for your viewing pleasure. Ladies attended were Virginia Lo, Linda Lee, Doris Lee, Margaret Hu and Catherine Tang.........(read the whole report).