Class 1965
Articles and News of Class 1965
---
Details

Created:

28 February 2017
Clcik the above images to read the articles.
Details

Created:

29 January 2017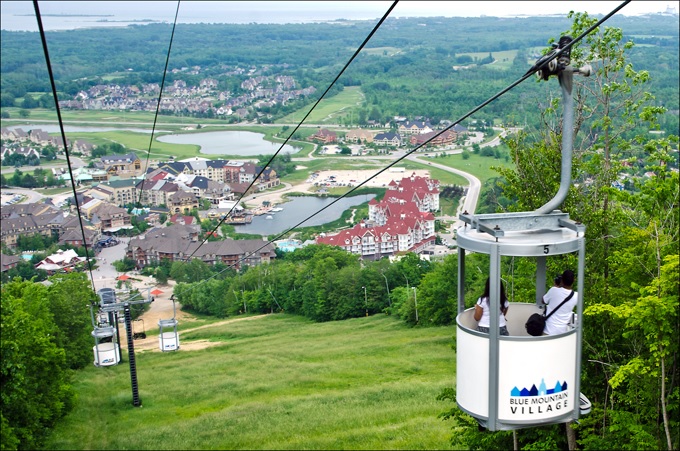 Please click here to read the details of the 3-day programme and the latest progress report (#7)
Please click here to read the planning progress report (#5)
Details

Created:

07 January 2017
Our friend Henry Zee (now residing in Las Vegas who just attended the Consumer Electronics Show) is excited that 2017 will be the Year of Technology. It may well be true that technology will shape the narrative of not only 2017 but many more years to come. But instead of sharing his excitement, I am fearful. Having lived and worked in the Silicon Valley virtually all my adult life, I have turned from being a cheerleader to a critic (or at least a skeptic) of technology.
Take for example the Amazon Echo, an always-on digital assistant that on surface only begins responding to voice commands when it hears the wake word, "Alexa." My understanding is, since the device is constantly listening for the wake word, it records and sends ALL data back to the Amazon cloud server. This is Amazon digitally spying on you! (Worse, under pressure, Amazon will turn over all that data to any requesting Intelligence agency.)
The Amazon Echo is only one of the ever-growing numbers of smart devices that constantly listens and record data about your every movement, habit, conversation and who knows what else. Any exception to your pattern being monitored will result in those who spy on you to judge and interfere, without verification against misinterpretation. Remember the last time your credit card was blocked when you try to purchase a big ticket item like a major appliance (because it doesn't fit your daily pattern)? Things will get much worse.
But it isn't just the "tech overlords" like Amazons and Microsofts, or Big Brother; criminals obviously are also interested in such a gold mine of information on your habits and movements, with motives from the mundane (burglary, blackmailing) to the insidious (use your hacked "smart" appliances for Distributed Denial of Service attacks, spamming, and other malicious purposes:
http://www.pcworld.com/article/3126362/security/iot-malware-behind-record-ddos-attack-is-now-available-to-all-hackers.html)
Automation of the factories (by "dumb" robotics) was barely news when it was, whose social consequences (the bottom half of the middle class was permanently decimated) were/are hardly discussed. Michigan (and other regions like the Appalachian) are still in depression conditions today but do we get a lot of coverage on that by mainstream media? Of course not. Automation of the white collar workforce is just beginning (via "smarter" AI), and will render a much larger portion of the global populace financially destitute. The top half of the middle class will be permanently decimated, once again quietly. In the end, there will only be the 1% left with all the wealth transferred to them. 99% will be turned into (my previously mentioned) "Precariats" and "Daddy Government's beggars" living on food stamps.
Details

Created:

05 January 2017
年近歲晚,陸伍同學相聚於《滿粥》團年。
四大發明 - 粥粉麵飯俱備,加上紅皮赤壯,倍添節日氣氛。
待來年,聞雞起舞,再度《開年》。 -----------> 點擊觀看更多照片
Details

Created:

04 January 2017
Against the backdrop of an Orthodox Christian church built some 600 years ago, I smelled the aroma and tasted the thick, bold and dark Ethiopian coffee, mesmerized by the ceremonial regalia, drifting in the swirl of frankincense smoke and soaking in a tradition dated back many centuries. I am in the land where coffee was birthed as attested by Kaffa, a southern province, so called for its namesake.
Having traveled north and south of the country, tomorrow I will begin my service at a Mother Teresa's home for the poor in Addis Ababa with Brothers of Missionaries of Charity.
Please pray that I see the face of God reflected on the faces of the poor.
"Most are called to salvation primarily through witnessing to God in man by loving service to others. The contemplative... finds salvation primarily through witnessing to man in God by a life of fidelity to contemplative prayer." (Father Daniel Walsh, Thomas Merton's mentor)
Pray also that in my solitary union with God during contemplation, I hold the poor's suffering as mine, seeing their faces in God.
"Let the weight of compassion in you weigh you down until you feel in your heart the same compassion that God has for the world." (Isaac of Nineveh)
As the aroma of your prayer ascends to God, I breathe the fragrance of frankincense your way. The next cup of Ethiopian brew is on me. Sorry, Starbucks.
With gratitude for your solidarity,
Ernest
Addis Ababa, Ethiopia
December 15, 2016
------------------------------------------------------------------------------------------------------------------------------------
Details

Created:

30 December 2016
It's been gradually warming up here in Edmonton. (around -4 to -10C)


My daughter (Ariane) and her hubby (Ian) and I took my granddaughter Ella (3) out to try out a couple of winter sports.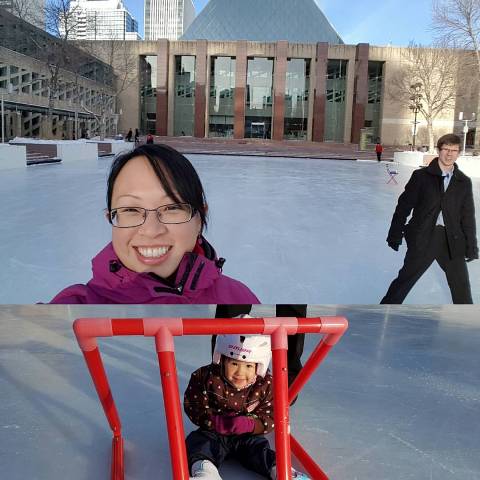 Ella started skating with the "learner" device out in the open rink at City Hall (water fountain in the summer). She pushed the device away and skated on her own for about half a minutes......, then got back to it probably thinking she was going to fall.
Will soon be rid of that thing, I think. I wish I had something like that when I learned to skate as an adult.
Her first time ever on a learners' ski slope. After being grabbed from behind only once going up, she went up the conveyor (like escalator) belt on her own 6 or 7 times without our support. Parents stayed with her close by of course; we took turns to stay with her skiing down.
Her first time down the slope with Ariane's support. After that, she told us "I want to go on my own...."; and she did!

Then she saw me taking the chair lift going up to the top, and pointed her little finger in my direction telling her parents "I want to go up there.......with 公公(Gong Gong)!"
Details

Created:

26 December 2016
"Visiting Vancouver – the main purpose of our visit was to see our daughter and her family, in particular, our grandson, Carter, who was 16 months young.

At the same time, we were able to re-acquaint with our friends and classmates; played a game of table tennis at Stephen Ho's residence; had dinner, lunch and dim-sum at different occasions before returning home.
Details

Created:

26 September 2016
From Toronto, Stephen will drive eastward to Quebec City to take a cruise going down south. Click the photo to enjoy his stops on the way.

Stephen will take more shots to add to the album as he continues his trip.
Details

Created:

23 September 2016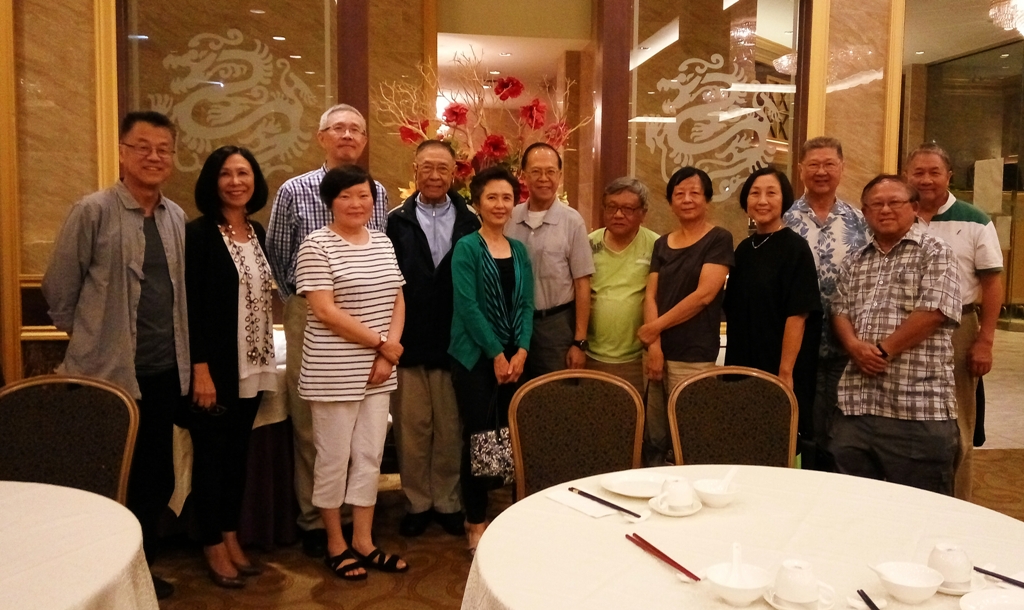 Vincent Lee writes, "THANK YOU all for coming out to share a most sumptuous meal with me, Stephen/Doris & BonBon!!
All eight WYK former scouts, including Ho Sir our Group Scout Leader are looking good!
Thanks John Fung for the update re next year's Rhapsody; you and Andrew Tang did so much footwork to lay the path, now joined by BonBon.
Special thanks for Jimmy Chan who had to cancel and reschedule his students just to come out to see us.
Another special thanks to Francis Ho for the very rare "appearances", according to Ho Sir, bestowing on Stephen & me a "Big Face"!
Raymond Lee had not changed at all, still the quick wit and sense of humour!
Thanks to all the spouses present, sharing our laughter and fun of just being together..........!"
[Click the group photo to view the album.]