Class 1965
Articles and News of Class 1965
---
Details

Created:

13 August 2017


The meeting was held on Saturday, August 12, at a dim-sum brunch.
Please click the image to view the album.
Details

Created:

05 August 2017
Luke & Elaine LEE from Washington, DC, and Anthony FONG from Shanghai were in town. Together with Bonbon & Margaret HU and Andrew & Catherine TANG, we met and converged into a wonton noodle gathering, followed with 港式奶茶 & 鴛鴦 chatting on Friday, August 4.. Please click the photo to see what a great time we had.
Details

Created:

03 July 2017
《人有悲歡離合,月有陰晴圓缺》,就是人生。
六月間與內子遊卑詩省,踏足列治文、髙貴林、溫哥華、班拿比,正好體驗人生的喜、樂、離、合。
喜者,能出席五十多年前,香港儲蓄互助社協會,義工朋友女兒出閣之喜。更藉此西遊期間,與其他朋友、同學,再度相聚,喜上加喜,喜上眉梢。
樂者,樂見外孫,從去年爬行、牙牙學語,到今日腳踏實地、妙語連天,他小小腦袋的自動程式處理。但發音仍大有改善空間,這是人生學習過程。
Details

Created:

05 June 2017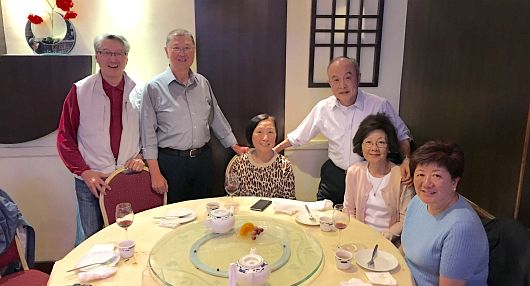 As a nice event, 3 WYK'65ers met in London, England, for a dinner on June 5, 2017.
From Left to right :
Lawrence Hsiung (from San Francisco), Bonbon Hu (from Toronto), Margaret Hu, Francis MK Choi (from Hong Kong), Lydia Choi, Peggy Hsiung.
Details

Created:

10 April 2017
Against the wall: Ambrose Leung (WYK02), Jimmy Wong (WYK66), Bonbon Hu (WYK65)
Right front: Joseph Tsang (WYK66), Joseph Chow (WYK66)
Details

Created:

28 February 2017
Clcik the above images to read the articles.
Details

Created:

29 January 2017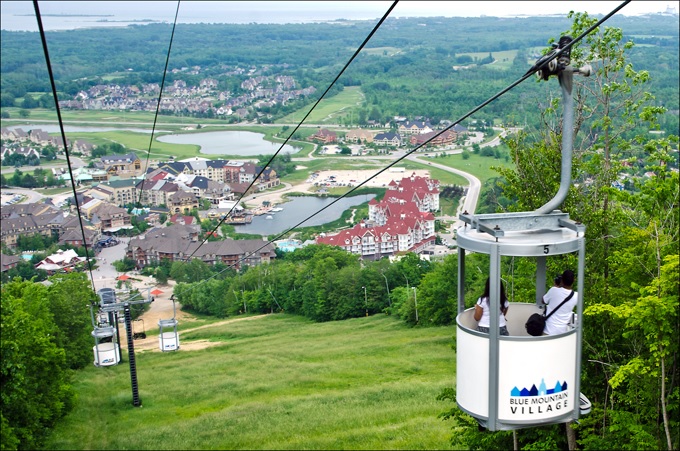 Please click here to read the details of the 3-day programme and the latest progress report (#7)
Please click here to read the planning progress report (#5)
Details

Created:

07 January 2017
Our friend Henry Zee (now residing in Las Vegas who just attended the Consumer Electronics Show) is excited that 2017 will be the Year of Technology. It may well be true that technology will shape the narrative of not only 2017 but many more years to come. But instead of sharing his excitement, I am fearful. Having lived and worked in the Silicon Valley virtually all my adult life, I have turned from being a cheerleader to a critic (or at least a skeptic) of technology.
Take for example the Amazon Echo, an always-on digital assistant that on surface only begins responding to voice commands when it hears the wake word, "Alexa." My understanding is, since the device is constantly listening for the wake word, it records and sends ALL data back to the Amazon cloud server. This is Amazon digitally spying on you! (Worse, under pressure, Amazon will turn over all that data to any requesting Intelligence agency.)
The Amazon Echo is only one of the ever-growing numbers of smart devices that constantly listens and record data about your every movement, habit, conversation and who knows what else. Any exception to your pattern being monitored will result in those who spy on you to judge and interfere, without verification against misinterpretation. Remember the last time your credit card was blocked when you try to purchase a big ticket item like a major appliance (because it doesn't fit your daily pattern)? Things will get much worse.
But it isn't just the "tech overlords" like Amazons and Microsofts, or Big Brother; criminals obviously are also interested in such a gold mine of information on your habits and movements, with motives from the mundane (burglary, blackmailing) to the insidious (use your hacked "smart" appliances for Distributed Denial of Service attacks, spamming, and other malicious purposes:
http://www.pcworld.com/article/3126362/security/iot-malware-behind-record-ddos-attack-is-now-available-to-all-hackers.html)
Automation of the factories (by "dumb" robotics) was barely news when it was, whose social consequences (the bottom half of the middle class was permanently decimated) were/are hardly discussed. Michigan (and other regions like the Appalachian) are still in depression conditions today but do we get a lot of coverage on that by mainstream media? Of course not. Automation of the white collar workforce is just beginning (via "smarter" AI), and will render a much larger portion of the global populace financially destitute. The top half of the middle class will be permanently decimated, once again quietly. In the end, there will only be the 1% left with all the wealth transferred to them. 99% will be turned into (my previously mentioned) "Precariats" and "Daddy Government's beggars" living on food stamps.
Details

Created:

05 January 2017
年近歲晚,陸伍同學相聚於《滿粥》團年。
四大發明 - 粥粉麵飯俱備,加上紅皮赤壯,倍添節日氣氛。
待來年,聞雞起舞,再度《開年》。 -----------> 點擊觀看更多照片