Class 1965
Articles and News of Class 1965
---
Details

Created:

14 April 2018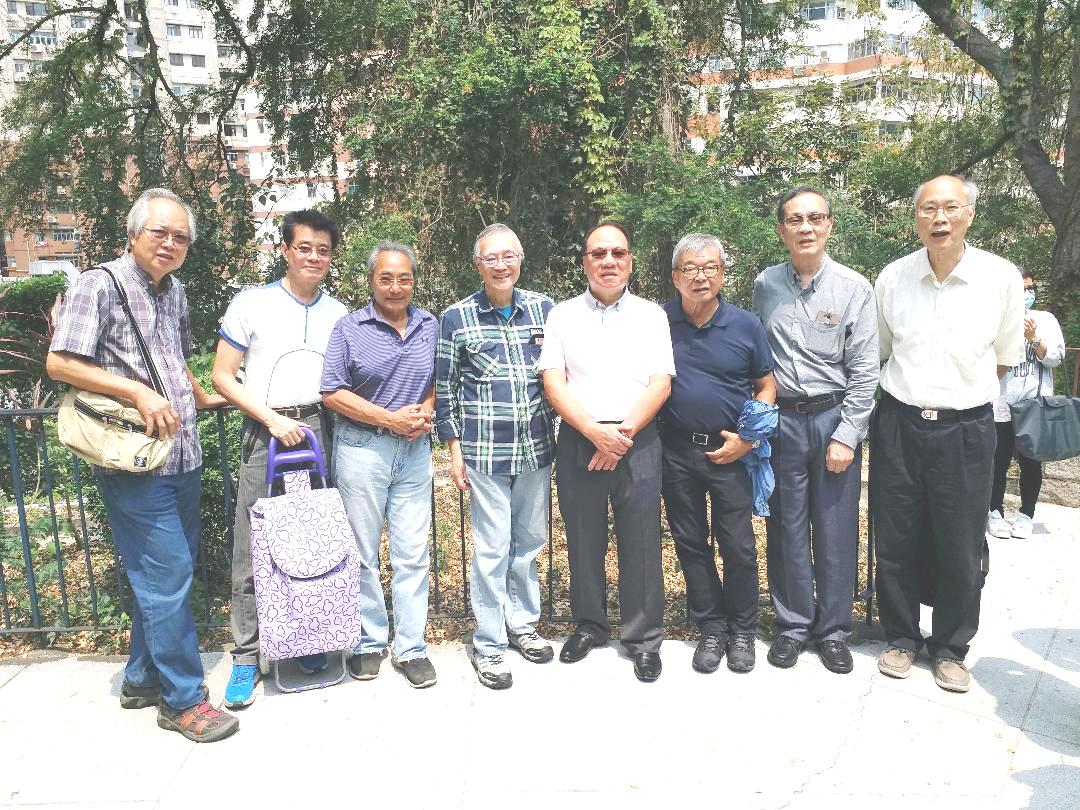 April 14, 2018 at the St. Ignatius Chapel in Wah Yan College, Kowloon at 10:00 am
Details

Created:

13 April 2018
This batch contains photos taken from a hike to Lion Rock on 2018 April 8.
Details

Created:

01 April 2018
In general, we take a hike once weekly, normally on Saturday
The hiking group includes ----
John Shek, Leslie Chang, Adrian Leung ( regular hikers )
Regis Lo, Francis Leung, Rod Fu of 63 ( occasional )
KC Lee, Bonbon Ho, Tony Fong ( from Overseas )
Click the image to view the album.
Details

Created:

13 March 2018
六五李明鼎同學,怱怱路經多倫多市,昨午拜訪何老師,今早與其他同學午膳於世外桃源。然後,經三藩市返回新加坡工作。(觀看更多照片)
Details

Created:

12 March 2018
We were strolling on Nathan Road near Waterloo Road, and struck up a conversation with an elderly gentleman. It turned out that he lives in Brighton, UK, here in HK for a visit. Then he was so excited that I went to WYK. He said he was in WYK the first year that it moved to the Waterloo campus He was literally jumping off the ground when he found out that we were both graduates of Kowloon Tong School. He said his name something phonetically like 吳樹基. He named teachers like 長衫佬, 柴叔. What an incredible connection!
Details

Created:

10 March 2018
WYK65 at Hong Kong Police Sports And Recreation Club on March10,2018.
(From L to R): Francis Choi 蔡敏康, Adrian Leung 梁文華, Joseph Pang 彭振聲, Leslie Chang 張叔千, John Shek 石如鵬, Peter Wong 黃伯麟, Bonbon Hu 何芃芃, Hugh Choy 蔡洪卿.
Details

Created:

25 February 2018
Anthony Au and Chan Sui Man celebrated 初七人日 with Mr Ho at Richmond Hill Mon Sheong Private Care Centre.
Anisa/Raymond Lee (65) and Miss Chan were visiting.
Details

Created:

16 February 2018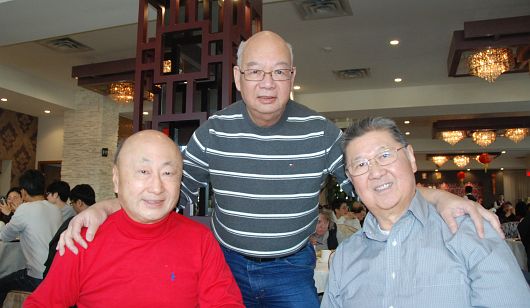 WYK65ers Bonbon Hu and Andrew Tang were having lunch with Tony Fong who was in town on Chinese New Year's Day (年初一) February 16. Click here to see more pictures.
Details

Created:

18 January 2018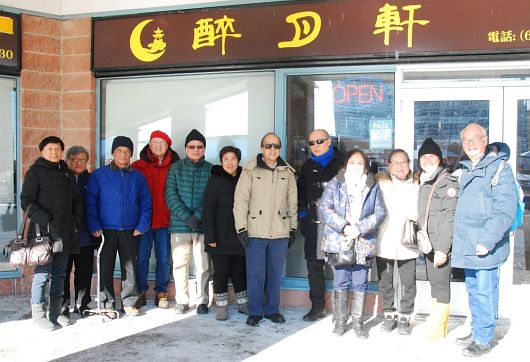 六五同學一年一度團年聚,於元月十七日舉行,重祥同學於其住所附近之《醉月軒》訂座,與會者計有:國強夫婦、芃芃夫婦、爗樑夫婦,成簡夫婦、世豪同學、及偉燊夫婦等十二人;可惜榮輝抱恙,臨時未能出席享用精美早點。茶過三巡,無所不談,上至美國總統,中至安省省長,下至多市市長,交換旅遊資訊,互道各地同學近况。(觀看更多照片)
Details

Created:

30 December 2017
Auld Lang Syne
1st verse
Should old acquaintance be forgot/ And never brought to mind?
Should old acquaintance be forgot/ And auld lang syne?
For auld lang syne, my dear/ For auld lang syne
We'll take a cup of kindness yet/ For auld lang syne
2nd verse
(李榮輝 WYK1965)
求永遠記得 你共我 今晚同渡這刻,
今晚把酒慶祝 與並肩好友 舊調重唱,
請你珍惜健康 來日生趣 淡淡細賞,
相見亦是緣份 盼可跟你 日後重見。