Class 1967

Articles and News of Class 1967 (Please also visit the Class of '67 Facebook)
---
Details

Created:

28 March 2018
27 March 2018 Dinner was held at the Golden Restaurant, Macau Jockey Club, Hong Kong with 39 'young' guys attended. Click here
for the album.
Details

Created:

10 March 2018
Reunion Committee Dinner 10 March 2018
at Very Good Restaurant, Tsim ShaTsui
3月27晚 半年一敍,在信德中心澳門馬會黃金閣,請大家報名
Details

Created:

25 February 2018
Congratulations to John Kan on the birth of his grandson John Richard Rittenhouse 利廷昊 on 18 Feb 2018.
Details

Created:

25 February 2018
Congratulations to John Chu on the birth of his grandson Joshua James Nguyen
.
Details

Created:

20 February 2018
Thomas Wong ( in Aloha Shirt ) and Raymond Tam with Linette Tam and Sophia Wong meeting the first time in Honolulu after 50 years !
Details

Created:

31 December 2017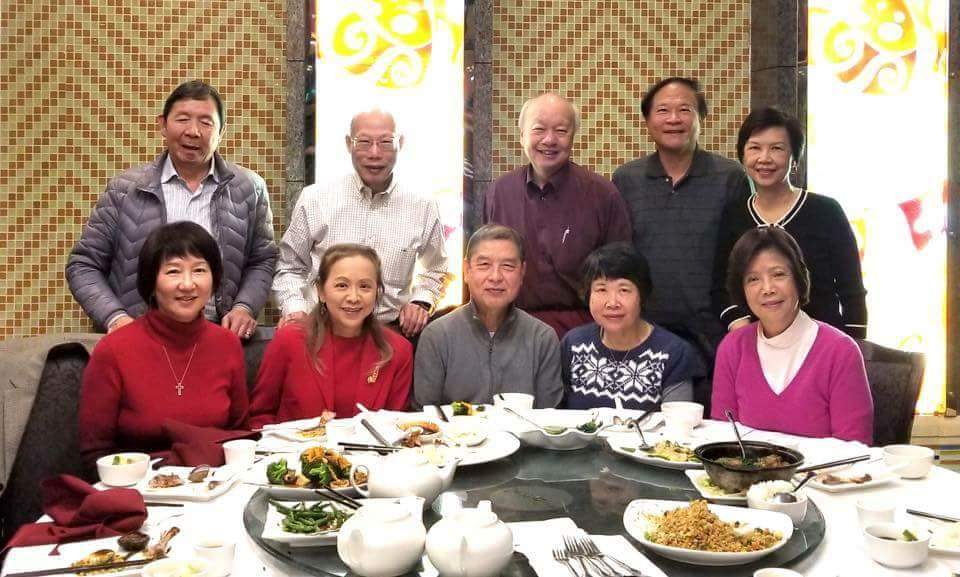 Dear WYK67 Alumni,
It has indeed been a wonderful 50th Anniversary Reunion in November 2017. We from Southern California all appreciated the hard work done by the Local Organizers that makes it such a success. We all had a great time there, the welcome dinner, the trip to Macau and Southern China, the gourmet tour of Kowloon, the morning exercise, the Horse Race Dinner in Happy Valley and the seafood feast in Lamma Island, plus the Farewell Dinner in the Italian Restaurant. All these events brought back so many heart-warming memories.
This past Dec. 27, WYK67 Alumni in Southern California had a mini-reunion dinner in Irvine, CA, which is by now an annual ritual. Attached is a photo of the participants that evening. Everybody is already looking forward to our next WYK67 reunion in Hong Kong.
In the photo, standing from left: Joseph Chow, Louis Yu, Charles Mau, Edward Wong, Dorothy Wong
Sitting from left: Hilda Chow, Stacy Yu, Tony Tam, Doris Tam, Tammy Mau
Wishing you the best of everything in 2018 and in the coming Year of the Dog!
With warm regards,
Charles Mau
Details

Created:

29 December 2017
Mrs Siu Ping Kan, mother of John Kan ('67) passed away peacefully on the morning 27 December 2017. Funeral service will be held on 3 Jan 2018 Wednesday at the York Cemetery, 101 Senlac Rd. (Main entrance off Beecroft Rd) North York. Tel 416 221 3404. There will be no flower arrangements. Viewing time is 10:30am. Grave side burial starts 11:00am. Post burial meal follows. Our deepest condolences to John and his family.
Details

Created:

28 December 2017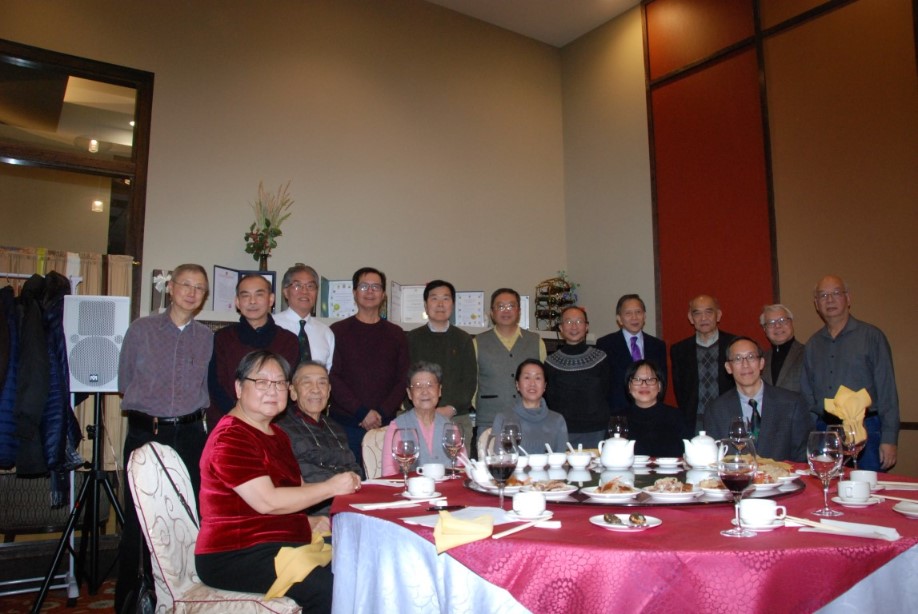 GTA Local WYK 1967 Class Mini 50th Anniversary Reunion Dinner - Daniel Ho ('67)
Please click here to view photo album
For the worldwide WYK alumni of the 1967 class, the 50th anniversary reunion celebrations (7-day events) had occurred in Hong Kong during the early part of November of 2017. Prior to that, an idea was generated as a result of brain-storming among a few 1967 class schoolmates ----- it would be nice or desirable to organize a much smaller scale golden anniversary reunion dinner (before the end of 2017) for the 1967 class "old" boys who reside in the Greater Toronto Area or vicinity. (The adjective "old" may have a number of connotations ----- alumni; mature; wiser; physically going downhill; ……..)