Class 1967

Articles and News of Class 1967 (Please also visit the Class of '67 Facebook)
---
Details

Created:

11 June 2012
A dinner was held in honour of John Loo (sitting left) who is touring North America and specifically attending the anniversary of the Seattle Chinese Information and Service Center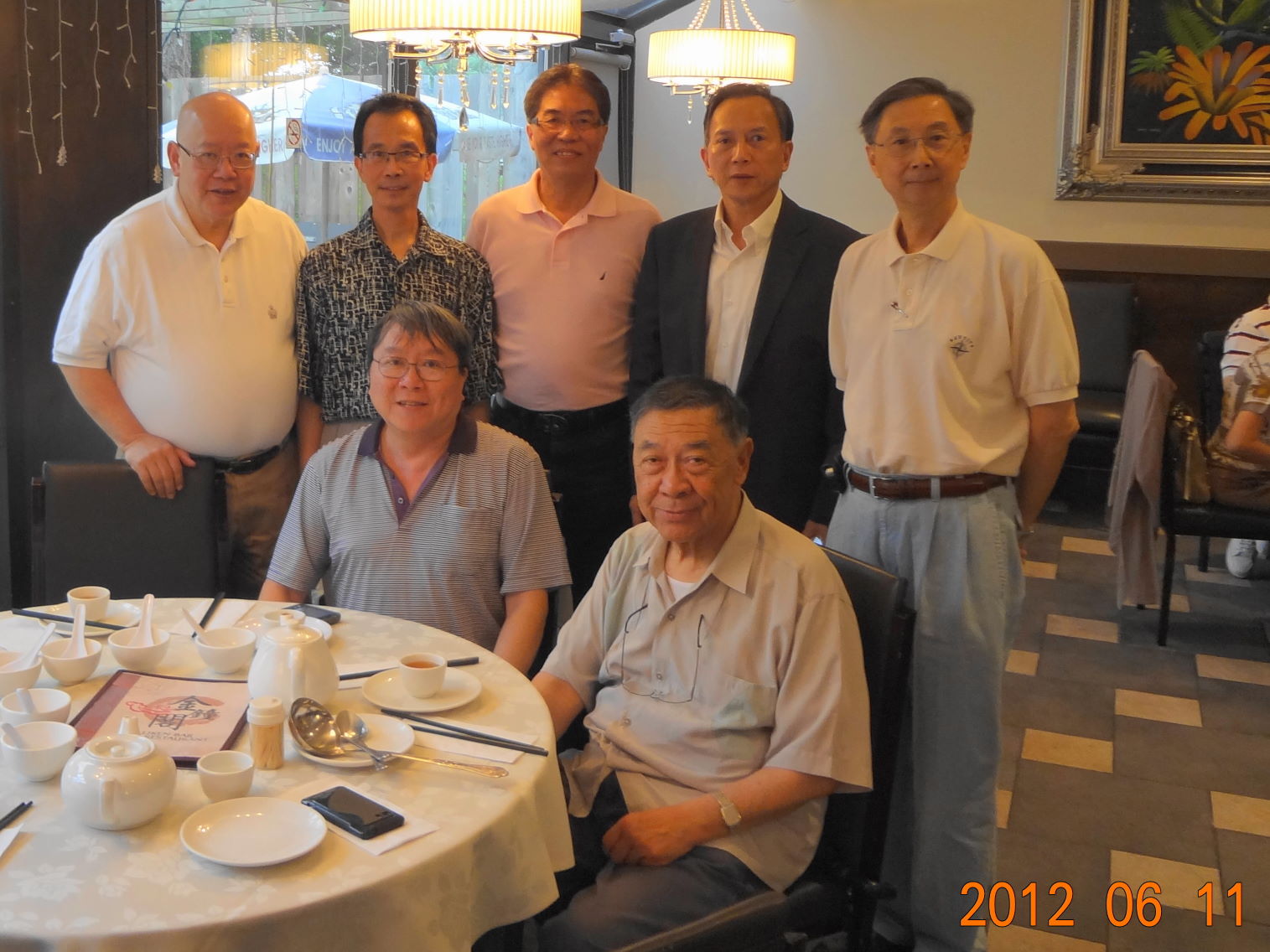 which he founded 40 years ago as a student.  More pictures of John Loo in Toronto can be founder here.
Details

Created:

25 May 2012
    Joseph Chan, Larry Yip, Henry Yung and the visiting Joseph Wong (1st left) at lunch in Vancouver.
Details

Created:

31 March 2012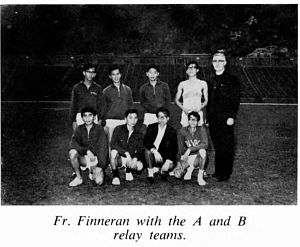 An Interview with Eddie H. K. Wong
Eddie H. K. Wong (1961 to 1968) was active in track and field, football and other sports at WYK.  He was recently interviewed by Tim Kwan (1961 to 1969) on his track and field experience at WYK.
1.  Eddie, which were your events at track and field?
I mostly ran 100, 200 meters and 4 x 100 relay, but also did triple jump at our school's track meet because we were required to have both track and field in the three events we participated.  I guess it was meant to encourage us to try both.
.....read the whole story here.
Details

Created:

16 December 2011
Dear Classmates,
Nearly four years had elapsed since our 40th year after-graduation reunion, which was joyous and memorable. As agreed in our last reunion, we are now planning our 45th year reunion while we would still be capable and not too old to move around. Probably we shall still be healthy enough to celebrate in five more years later but why should we wait?
After discussion with some classmates, we decided to put up a reunion week from 30th November to 6th December 2012 so we can share some happy moments again. (The weather would be at its best in Hong Kong, yet both hotels and flights will be easier to be arranged.) 
Details

Created:

06 July 2011
Alex Chiu enjoyed the dim-sum he had missed for years in Washington, DC. On the next day, July 5, he was at dinner with David Tse who had just arrived from Sydney via Hong Kong in late afternoon. Both have been practising Kung Fu since their Wah Yan days. Alex was the founder of the Karate Club at school. From Karate he went on to obtain a tae kwon do black belt. More recently, he has returned to Tai Chi, an art he started at the age of nine. He enjoys Tai Chi sword play and David, Kendo (日本劍道).
However, they were no match to Ron Tse when three of them were active members of the Fencing Club because Ron was standing much taller!.
At dinner, David entertained the group with another Qi Gong performance. With a bank note, he broke a chopstick into pieces. Click the image to view the album. To view the video demonstrations, please click (1) and (2).
Details

Created:

25 June 2011
William Li Kei-Ying (middle in photo) was in town earlier this month and members of the class took the opportunity to get together for a dinner. 

Alexander Chiu Fung-Chow and David Tse Kwok-Shuen will be visiting Toronto early July and a dinner in their honour will be held on Tuesday, July 5th. Please This email address is being protected from spambots. You need JavaScript enabled to view it.if you like to attend.
Details

Created:

23 January 2011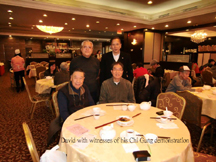 David Tse Kwok-Shuen (67), an IT expert who happily retires in Sydney, was visiting in the New Year. Since graduation, he took up Taoist Kung Fu and Chi Gung and has been practicing this martial art all these years. Relaxing in his chair at least 5 ft away from the table, he pointed his right index finger at a standing bi-fold paper menu for two seconds or so. Nothing happened. Then, after 2 seconds, the bi-fold paper fell on its back! The demonstration was performed twice, both successfully. David's recent interest is in Kendo (日本劍道).
With a bank note, he broke a chopstick into pieces. Click the image to view the album. To view the video demonstrations, please click (1) and (2).
[It has been known that some wahyanites are great Kung Fu masters. We would be pleased to have updates of their interests.]
Details

Created:

26 November 2010
On 25th November we took the opportunity of classmate Simon Mak's business trip to Toronto to get together at the Golden Court Restaurant for a dinner.
Details

Created:

22 September 2010
Photos of the Class of 1967 August mini-reunion in Hong Kong and Trip to China can now be viewed here.
2010 Jiu Zhai Gou, China trip  (Cecil 陳焯亨)      
In the spring Edward Chung and I were planning a trip to Jiu Zhai Gou, the scenic spot in Sichuan province bordering Tibet. Joseph Lau in Hong Kong expressed interest in joining even though he had been there before. Then Peter Chau and Joseph Chow also joined. Joseph Chow's wife Hilda and their two children also came along. We decided to meet in Hong Kong, staying for couple of days before heading to Chengdu.
Details

Created:

01 February 2010
Larry performed at WYK Diamond Jubilee Gala Dinner in Toronto. He sang "It's now or never" and "The wonder of you".
He will appear at IC2010 this August.