Class 1967

Articles and News of Class 1967 (Please also visit the Class of '67 Facebook)
---
Details

Created:

29 June 2015
Local members of the Class of 1967 gathered together to welcome our classmates from abroad with a sumptuous luncheon organised by Daniel Ho.  Please click here to view the whole album. 
Please click the image for a short video.
Details

Created:

16 May 2015
Joe Wong met briefly with Joe Chan (both of 1967) in the latter's office when his transpacific cruise ship docked in Vancouver.
Details

Created:

08 May 2015
Edward Chung 鍾文漢, Cecil Chan 陳焯亨 and Leung Tsang 曾亮 will come to visit Toronto at the end of next month. 
Daniel Kin Har Ho 何建夏 is organizing a reunion lunch of 1967 WYK schoolmates on June 27th Saturday at 12:00 noon at 世外桃園 Paradise Fine Chinese Dining in North York (in 利是商場 at the north east corner of Finch E & Leslie). 
Leung, Cecil and Edward do not come to Toronto often,  In addition, it would be nice even for all those living in GTA but have not met in years to get together to catch up.
To facilitate booking at the restaurant, your early reply to This email address is being protected from spambots. You need JavaScript enabled to view it. would be greatly appreciated.  Please indicate if you are bringing along your spouse or significant other.  Thank you.
Confirmed attendance:
Leung Tsang (Michigan), Cecil Chan (California), Edward Chung (Taiwan), John Kan, Mr. Anthony Ho, Ron Tse, Peter Shum, Andrew Wu,Tim Kwan, Horace Lam (Ottawa), Patrick Chan (Montreal), Robert Ng, Dominic Hui, Daniel Ho, ...
Details

Created:

26 March 2015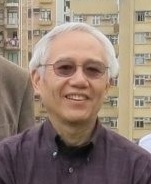 Peter, who lived in San Francisco, passed away on Wednesday, March 25, suddenly but peacefully, in SF. His family was by his side.

Peter was rushed to the hospital on Monday, after a fall at home. Doctors discovered a blood clot in his brain, and performed surgery to remove it. Even though the surgery itself was successful, the bleeding never stopped.

The funeral service was held on Saturday, March 28, at noon at Evergreen Mortuary of McAvoy O'Hara at 4545 Geary Blvd.
Click here for the remembrance card at the service. 
We offer our condolences to his family.
Details

Created:

04 March 2015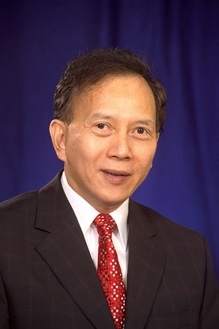 March 3, 2015 – Gatineau, Quebec – Employment and Social Development Canada
The Honourable Alice Wong, Minister of State (Seniors), announced today the appointments of Mr. William James Emmerton and Mr. Tim W. Kwan as members of the National Seniors Council (NSC).
.....
Mr. Kwan has built a distinguished career as Chairman and President of the Mon Sheong Foundation, where, since 1996, he has been dedicated to helping address the needs of the aging population and alleviating the pressing issues regarding long-term care in the Greater Toronto Area. He brings to the Council extensive experience that includes serving as Chair of the Foundation's Executive Committee and its Senior Home Development Committee, where he has overseen the remarkable expansion of the Mon Sheong Long-Term Care Centres.
Details

Created:

02 January 2015

At dinner on December, 2014 at the Golden Federal Restaurant 聯邦金閣酒家, Yaumatei, Kowloon, Hong Kong
with (L-R) Paul Tay, Eddie Wong, Wing-ching Tay, David Chan Sik-hong, Patrick Wong, Sonny Poon, 
and (seating) Joseph Lau.
Details

Created:

27 July 2014
WYK alumni, spouses and Mr. Ho at the wedding reception of Brian Kwan (son of Tim Kwan '67), click here to see more pictures.
Details

Created:

29 June 2014
Tang Tong-Bor was in town for his daughter's university graduation. He met with some members of the year of 1967. Our congratulations!
Details

Created:

25 May 2014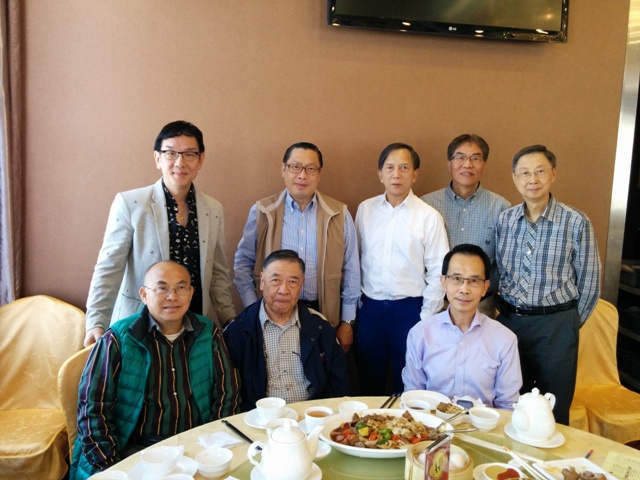 Some members of Class 67 welcomed James Wan and his friend, Lawrence Leung, at a dim-sum lunch on Saturday, May 24.  They had a great time 'blowing water' and Mr. Ho was invited to share the fun.  There were talks of celebrating 50th Anniversary in 2017 in Hong Kong.
Please click the photo to view the album.
Details

Created:

06 May 2014
"This evening (May 6, 2014), Bill Li, Berry Hsu and I had porridge and delicacies (清粥小菜)for dinner in Taipei. Berry is in town for an academic conference at Fu Jen Catholic University. We had such a good time! Attached is a photo taken after we consumed all the good stuff! 
Best wishes,
Edward Chung"