Class 1971
Articles and News of Class 1971
---
Details

Created:

27 May 2018
《念鄰居》

許氏心良善
賢德惠眾生
佳偶長相伴
何日不濃情
愛花更惜鳥
鄰居引為榮
伉俠忘年友
儷影樂琴聲
留連情難捨
念舊意真誠

【 昔日鄰居許氏夫婦,仁慈忠厚,每次與他們聚首都談笑甚歡,捨不得離開。去年我搬家,大家都依依不捨,我開始撰寫一詩篇,打算送給他們留念,但卻一拖再拖,直至最近才完成。可惜許老先生已於月初仙遊,我捧著不能送出的詩篇,感慨人生之無常,潸然下淚。】
Details

Created:

26 May 2018
三清山天高云淡,直得來。希爾頓酒店超級好。謝謝乖乖姪女 的自由行路缐,為大伯爺上山修道立大功,可以早日成仙。
三清山上三清福地

天門峰下天門山莊
江西有座龍虎山,道教張天師在那兒建立道廟。
張天師的第二弟子,名字葛洪。葛洪在三清山建立三清宮。道教聖地。
葛洪跑到大仙崗煉丹。
我的鄉下是大仙崗。
童子拜觀音
Details

Created:

19 May 2018
On May 18, 2018, Fred Yip and EdmondWong hosted a dinner for James and Grace Lau before they go home to Melbourne. Invited were also Mr. Ho and Miss Chan.
On retirement, James spends his time on Solo card games twice a week and plays poker occassionally. Fred is a serious poker player who has been to most of the casinos in the States. His next target is Crown Casino in Melbourne which is very close to James' home.
Details

Created:

11 May 2018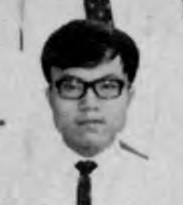 James and Grace (Melbourne) and Grace's Mom (Hong Kong) were in town at their first vegetarlin dim-sum lunch at 五台山,Woodbine, Toronto, hotsted by Edmond Wong and Chan Sui Man. Thursday, May 10, 2018. It was also Mr. Ho's first time at a restaurant after leaving Mon Sheong Private Care Centre on Monday, May 7.
Please click here to see more pictures.
Details

Created:

09 May 2018
《To Diana of Merida》
Since the Romans' reign,
You have braved the rain falling on the plain,
Your ruins are still standing tall,
Admired by tourists and all.
Through many more Springs and Falls,
May your remains remain in Spain,
Braving the thundering tapping and clapping,
Testament to the Romans' pains!
[Amphitheatre and Roman Temple in Merida, Spain by Thomas Shum]
Details

Created:

01 May 2018
On Sunday, April 29, Ann and I went to the Toronto Strong Vigil. There were many people. As the Mel Lastman Squire was packed,people overflowed onto both sides of Yonge Street. Besides Prime Minister Justin Trudeau, Ontario Premier Kathleen Wynne, Quebec Premier Philippe Couillard and Toronto Mayor John Tory, many major religious leaders (including Catholic, Protestant, an Iman and a Hindu cop ) made speeches.
Please click the Image to view the video.
Details

Created:

27 April 2018
(Front: Miss Chan, Mr. Ho, Mrs Eva Chan, Standing:Emond Wong, Fred Yip, Anthony Au, Chan Sui Man)
Dim Sum Vegetarian lunch at 五台山 Restaurant on Friday, April 27,2018 with a choice of Menu lasting more than 2 hours,