Class 1971
Articles and News of Class 1971
---
Details

Created:

01 July 2017
同學陳瑞文已有中譯,我再改為五言古詩,如下:
掙脫悲情鎖
忘卻昔日傷
往事已消逝
難施回馬槍
智者活當下
懷抱此時光
頃刻又明日
男兒毋懼慌
Details

Created:

30 June 2017
《 香 港 回 歸 誌 》
九 七 回 歸 萬 緒 浮
喪 權 恥 辱 從 此 休
東 方 之 珠 喜 光 復
英 帝 國 旗 敗 挫 收
北 眺 大 江 洪 濤 耀
南 漂 維 港 浪 波 稠
百 年 歷 染 淘 難 淨
還 我 河 山 壯 志 酬
Details

Created:

30 June 2017
《My House by W.B. Yeats/葉慈》
An ancient bridge, and a more ancient tower, 古橋古塔古更古
A farmhouse that is sheltered by its wall, 一圈圍牆一舍農
An acre of stony ground, 石地一畝本石地
Where the symbolic rose can break in flower, 薔薇像是破土開
Old ragged elms, old thorns innumerable, 老榆木樹老荊叢
The sound of the rain or sound 雨聲風聲隨起拂
Of every wind that blows; 蹬足水禽溪趕渡
The stilted water-hen 驚避群牛急濺來
Crossing stream again
Scared by the splashing of a dozen cows;

A winding stair, a chamber arched with stone, 旋梯廂房石拱門
A grey stone fireplace with an open hearth, 灰石壁爐敞火爐
A candle and written page. 台上獨燭字紙在
Il Penseroso's Platonist toiled on 如見詩人暗室忙
In some like chamber, shadowing forth 怒筆魔附幻萬象
How the daemonic rage 多少客旅多少夜
Imagined everything. 鬧市墟集尋歸途
Benighted travellers 抬望光燭影滿牆
From markets and from fairs
Have seen his midnight candle glimmering.
Two men have founded here. A man-at-arms 此地兩人先後駐
Gathered a score of horse and spent his days 武將曾作囤馬處
In this tumultuous spot, 戰火不息屢歷刧
Where through long wars and sudden night alarms 深宵警鳴常無兆
His dwindling score and he seemed castaways 人弱馬疲終遭棄
Forgetting and forgot; 無問無聞無人惦
And I, that after me 我期後承得寶鑑
My bodily heirs may find, 不畏逆来不畏寂
To exalt a lonely mind,
Befitting emblems of adversity.
Details

Created:

22 June 2017
Click here to read the renditions.
Details

Created:

19 June 2017
《和古匡昌兄之夢》
眾醉獨醒仰天問
家愁國恨無限哀
夢裏神明施援手
人間樂土現前來

《夢》 __ 古匡昌 (56)

夢裡仿聞卿笑問
眉頭不展顔容哀
趨前急欲扶嬌手
可恨鷄鳴催醒來
Details

Created:

19 June 2017
Please click the image to read the article.
Details

Created:

06 June 2017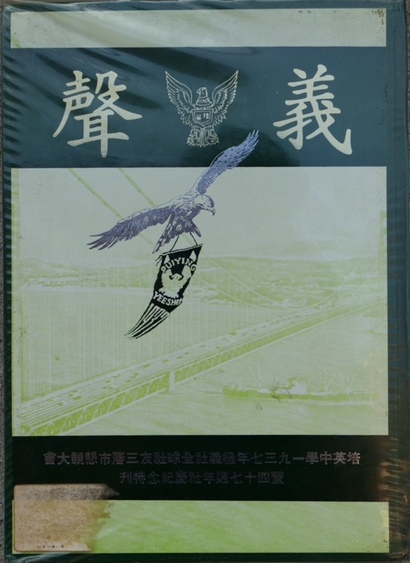 前言
父親節將至,我想起父親。一九七八年,培英中學的義社同學,在三藩市舉行四十七週年畢業重聚。盛事之後,先父負責主編紀念册。因為同學們踴躍投稿,詩文并茂,先父為此事嘔心泣血,編出了一本精美的册子。
「浮生六記」是先父在册子發表的一篇長文,我時常翻讀。開篇一記,「西關記幼」尤引我入勝,因為先父文筆鬼馬,描述人物入微, 憶人憶事憶地方:父母親;老同學; 仙崗村;舊西關。這些一百年前的歷史,與我有關係。
紀念父親節,我決定做些有意義的事情。把先父的文章一個字一個字地抄下來,與人分享。他在天有靈,必笑:「仔, 咁大整蠱!」。
Details

Created:

04 June 2017
Here
is a recently published article in the Canadian Journal of Diabetes by my student and me on the subject:
Although it is a peer-reviewed scientific article, I trust the conclusions and recommendations are easy for non-medical people to understand.
It looks like that Chinese with stroke have a higher frequency of Diabetes and their prognosis fair worst even if their blood pressure severity is not as bad.