Class 1971
Articles and News of Class 1971
---
Details

Created:

26 April 2017
《四二六誌哀》 __ 陳瑞文(71)
八九學運展哀歌
絕食死諫浩氣剛
定性動亂四二六
三代株連親屬慌
不敢撤離大廣場
未得平反懼上綱
終見坦克聞鎗發
一紙社論泛血光
Details

Created:

25 April 2017
《憶柳曲:老榕樹》
老榕樹又清除了 悲鳥知多少 高樓大厦競爭鋒 心死殘軀 埋葬俗塵中
青枝綠葉應猶在 只是生機殆 百年古樹幾多留 利慾財團 不去未言休
Details

Created:

21 April 2017
白居易:「人間四月芳菲盡 山寺桃花始盛開 長恨春歸無覓處 不知轉入此中來。」
四月之時,我信步閒庭,無怨無恨,由本地人黃君帶領,一頭轉入了靑島的「中山公園」。
驚艷櫻花綻放,重重疊疊。如此花海我是素未謀面,無法想像。更懷疑自己去了日本,那是朋友推薦欣賞櫻花的地方....
[Click the image to continue]
Details

Created:

19 April 2017
《Chickens and Ducks》
A dark government's bound to corrupt,
"Privilege for the related" draws disgust,
Concealed tax returns breed mistrust,
Donald ducks under people's gusts!
【In the USA, thousands of protesters demanded President Donald Trump to release his tax returns. Giant inflatable chickens that resembled Trump were carried along to symbolize " that Trump is too chicken to release his taxes." 】
Details

Created:

18 April 2017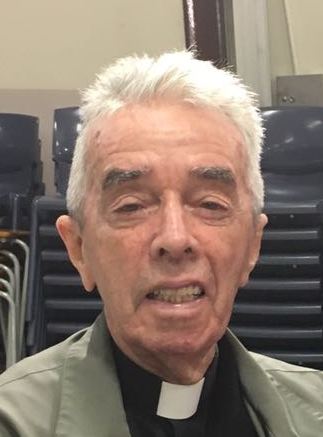 [4/8] SteveLuk陸家冕(71): 剛與John兄探完Fr.Coghlan, 可喜他比我們還要精神,說代表71同學包括HK,LA, Toronto, Vancouver 同學們,他還能說出多個同學名字,言語流利,思路清晰,對答精靈鬼馬,暢談半小時。John兄definitely will have more details and comments.
[4/8] JohnChan陳家禧(71): Thank you Steve for organising the visit to see Fr Coghlan this morning. We had a good chat with Father and there is absolutely no sign of stroke. He is speaking like his usual self, no loss of memory nor speech capabilities . All limbs are moving freely. The only problem he has now is his ability to balance himself. Overall he is in good mood and high spirits. He also asked me the results of the Rugby Sevens so his mind is absolutely clear. Glad to see Father doing well and I think he will be discharged early next week. Will keep you guys posted.
[Latest news about Fr. Coghlin from Fr. Clement Tsui] Fr Coghlan is still in St. Paul's Hospital (Block A_ Room 1004), as he is still not confident in walking, He will still be there for a while. He is very happy to have visitors.] __ Miss Monica Tang' brother. (HKWY)
Details

Created:

14 April 2017