Details

Created:

06 May 2020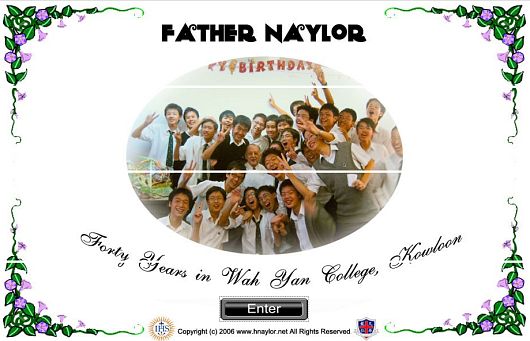 The book was originally published in Fr. Naylor website which has since been decommissioned. A snapshot of the website was found in an online archival storage preserving most of the text but not the pictures. It is still a very precious find and is uncertain how long the archived web pages will stay up before taken down making room for other sites. Read the book while you can.
Details

Created:

20 April 2020
Wah Yan College, Hong Kong, the oldest Jesuit school in the Chinese Jesuit Province, is celebrating its centenary in 2019/20. It was founded by Mr Peter Tsui on December 16, 1919 to provide English education to Chinese boys. Starting with only four students, the school expanded steadily and by 1928, the student population already reached 800, the largest in the British Colony then.
Details

Created:

14 April 2020
From Fr. Stephen Chow, "We have been informed that Fr. James Hurley went peacefully to the Lord on April 13, 2020, at Cherryfield Lodge, Dublin, Ireland, at 5:15PM (Irish time).
Fr. Hurley was born in Ardmore, Co. Waterford, Ireland on Oct. 1, 1926. He entered the Society at Emo Park, Portlaoise, Laoise, Ireland, on Nov. 11, 1944; was ordained to the priesthood on July 31, 1958 in Dublin and professed the final vows on Feb. 2, 1962 at St. Ignatius Chapel, Wah Yan College Kowloon, Hong Kong.
It is officially confirmed that Fr. Hurley tested positive for COVID-19 3 days ago. He sufferered a very mild form of it. He watched the Pope's Urbi et Orbi address on Sunday and spoke with his family. He ate his dinner yesterday and was fully aware up to the end and died very peacefully at 5.15 pm yesterday evening."
Details

Created:

09 April 2020
Dear Friends,

We are humbled by the generosity of the members of our community who have asked how they can help support our staff and residents during the COVID-19 pandemic.

We are working very hard to ensure an adequate supply of personal protective equipment (PPE) are available for our frontline workers, to safeguard the health of our residents and staff. We are reaching out to the community for donations of much needed supplies:
Surgical masks - Levels 1/2/3

N95 masks

KN95 masks

Face shields

Goggles

Isolation gowns (disposable or washable)

Vinyl gloves

Hand sanitizer

Healthcare-grade disinfectant wipes (bleach or hydrogen peroxide)

Baby monitors (new or used)
If you have unopened medical supplies that are from a verifiable source to support our front-line workers, please contact us by email

This email address is being protected from spambots. You need JavaScript enabled to view it.

or phone 905-883-9288 ext. 2008. You can make a donation online to our 'Help Us Combat COVID-19 Fund'. Together, we can make a difference.

Mon Sheong Foundation
Details

Created:

18 March 2020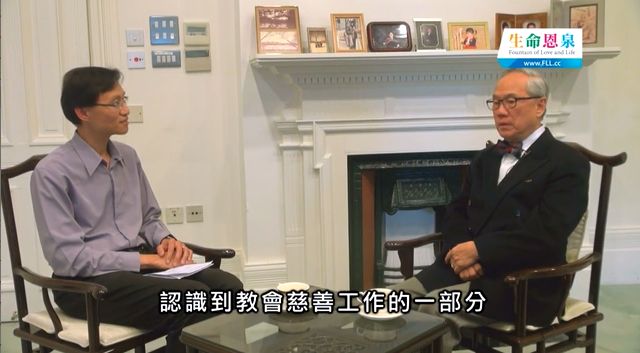 Paul Yeung (WYK '89) from Fountain of Love and Live 《生命恩泉》 had an interview with Donald Tsang (WYHK '62).
Details

Created:

10 March 2020
From Joseph Lau '67 -
"I am sad to inform you that our dear friend, Kevin Ko passed away peacefully this afternoon. Peter Li and I went to see him at the Intensive Care Unit at QEH before he left. He was in a deep sleep and surrounded by his family members."
猶記江郎妙語新,
容光平淡不沾塵。
夢回學府驕陽子,
熱論民生哲理文。
物理科硏非所欲,
教徒入世志方申。
風華昔日君何往?
從此同窗少一人。
Details

Created:

01 March 2020
Congratulations to Tsang Leung, 曾亮, (WYK67) recently elected to the US National Academy of Engineering!
Tsang, Leung, professor, electrical engineering and computer science, University of Michigan, Ann Arbor. For contributions in wave scattering and microwave remote sensing theories for satellite missions. Here is the link to the news.